From age 15 to 24, it's like something breaks in your brain. You've got it all figured out and good luck to anyone that questions you. But having the right financial tools at this age can make a massive difference in long-term success.
So, how do you get the young adults in your life to listen?
Hand them the tools, then step back.
Two-thirds of Americans still can't pass a basic financial literacy test. But even the best teacher can't teach someone who doesn't want to learn. All you can do is make sure they have access to the right information. Then wait for them to discover their interest. When that time comes, they'll know your door is open for questions.
Wondering how to connect young adults with the right information? Try one of these five powerful gifts.
Straight personal finance knowledge
Ideally, young adults would have been learning about money since preschool. But since most high school and college graduates enter the adult world with minimal financial knowledge, this probably hasn't been the case.
Money is part of our everyday lives. Understanding how it works and how to create your own freedom is powerful. Consider giving the young adults in your life a book that can spike their interest. Choose one that isn't too dry and hits all the essential lessons. These are some of my favorite options:
You can't force them to read the book. But if you're going to try, a carrot probably works better than a stick. My friend Matt from Spills was bribed by his dad to read investing books. And it worked.
Cooking classes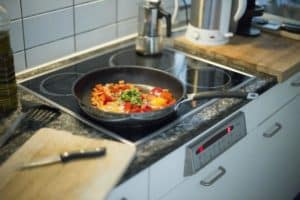 90% of Americans don't like cooking, according to the Harvard Business Review. But since we all have to eat three times a day, it's easier on anyone's wallet and waistline to eat at home. Making careful use of our cooking skills was key to Jeremiah and me finally cutting our grocery budget by 50%.
And chances are if you know what you're doing in the kitchen, the experience will be that much more enjoyable. If you cook often, invite your kids into the kitchen to help you. Create a list of core meals they need to be able to make before they move out.
If you don't cook often, gift your young adult a set of cooking lessons. Better yet, go together! Focus on classes that teach the basics or how to make quick dinners as opposed to fancy French recipes. Include a chef's knife or nice pan with the gift certificate to start their first kitchen off right.
Cooking together is a fun bonding opportunity. And one they'll thank you for when their budget can't fit in another Chipotle run!
A year of budgeting software from YNAB
We will all reach a point in our lives where we have to get control of our finances. Why not let your young adult start from their first paycheck?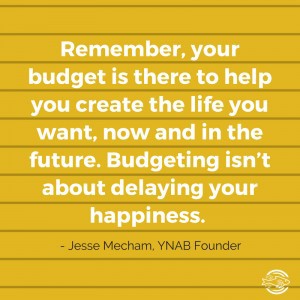 YNAB, or You Need a Budget, has a platform designed to help users create great money habits. It encourages breaking the paycheck-to-paycheck cycle, getting out of debt, and saving for emergencies. At just under $84 a year, it is much more expensive than free services like Mint, but the financial lessons learned are well worth the cost. And you can get a 34 day free trial with no credit card.
I've used YNAB for over eight years. I've budgeted every dollar I've earned since college with it, and it's been core to avoiding lifestyle inflation on the path to financial independence. YNAB, along with unlimited free money consults, was my college graduation gift to my younger brother. As long as he uses it, I'll foot the bill.
Note: If your young adult is under 18, consider making them a separate budget under your own YNAB account. Your subscription offers unlimited separate budgets. This way you can keep an eye on their spending and help them make smart choices.
A toolbox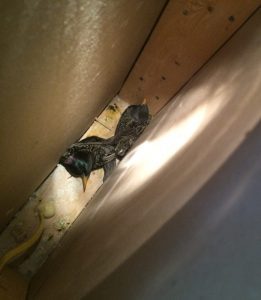 Necessary handyperson skills are essential to avoiding major maintenance and emergency costs. Life happens, but when it comes to home and auto repair, labor costs are significantly more than parts.
In our first home, a pair of birds decided to lodge themselves in the wall over Memorial Day Weekend. We had a few choices. Call a repairman and pay the steep fee for holiday emergency service. Wait until Tuesday (this was Friday night) and hope the birds didn't die before then. Or at least hope they didn't smell too bad. (The birds, not the repairman.) Or get our hands dirty and fix the problem ourselves.
Running out to get some putty, a spare piece of drywall, and the components to fix the HVAC venting where the birds had gotten in cost $125. We didn't have to touch our emergency fund and the birds made it out alive. Win-win.
A toolbox stocked with beginner tools such as a hammer, pliers, screwdrivers, tape measure and level will help your young adult take care of minor issues around their home as well. Like putting together all that Ikea furniture. Without hiring someone off Craigslist to do it for them.
This Homeowner's Tool Kit from Stanley includes everything they might need. You can throw in a book like the New Fix-It-Yourself Manual to help them take their fix-it skills to the next level.
A Roth IRA
Retirement may be the furthest thing from a young adult's mind, but a jump-start on retirement savings in their teens or twenties will be a gift they'll be thanking you for down the road. Roth IRA contributions grow tax-free, so with decades of time until retirement even a relatively small deposit can have a large impact.
Now, keep in mind that you can't open a Roth IRA in someone else's name. You'll have to gift them the money to contribute themselves. But you can help them open the account and choose investments. Teaching them the basics of a three-fund portfolio will help them keep their investment costs low for life.
With decades of investing in front of them, compound growth will be a magical friend.
Financial knowledge is powerful
When it comes to building wealth, time is the most valuable asset. A book or a toolbox might not be as exciting to a twenty-something as cold, hard cash. But the financial benefits it brings is sure to have more of an impact long-term. In a decade or two, they'll be glad you were thinking of their future.
What money gifts do you wish you received in your teens or twenties? Share in the comments!