For most of us, New Year's comes with dreams of a clean, fresh start and a year when we'll stick to healthier habits and work towards our goals. Yet, sadly, statistics demonstrate that only 9.2% of people actually follow through and achieve the goals they set for themselves in the New Year.
Why is that?
Well, developing habits is hard. When we set goals that are too difficult or lofty, or don't check in on our progress often enough, it is easy to slip back into our old routines.
But it doesn't have to be so difficult to stay on track. The most important part of setting and achieving your resolutions is in how you define them. And how important your resolutions are to you.
Why do you want success? What would following through on your goals mean?
If you've struggled with resolutions in the past, consider these seven ideas for 2020 instead. Each resolution is designed to be easily implemented, broken down into smaller steps, and impactful to your daily life.
Clearly Define Your Resolutions
The very first resolution you should commit to is simple. Clearly define what you want for this year and how you plan to accomplish it.
"A goal without a plan is just a wish." –Antoine de Saint-Exupéry
While this isn't a resolution to consider for your upcoming year, it is an important step you must include for any resolution you do commit to. Keep this in mind and you read down the list of suggestions in this post, and as you set any other resolutions.
Ready to Set Meaningful Money Goals?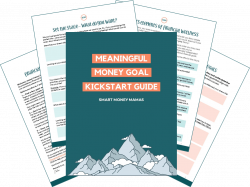 Grab our free Meaningful Money Goal Kickstart Guide and start setting goals you'll love and achieve!
Review Last Year & What You Want This Year
You can't set goals without knowing where you've been and where you're going. So, start with this simple exercise:
Think about this last year. Go through each month and try to remember what was going on in your life. Was it a good month? Did anything significant happen? What did you accomplish?

Write down what went well and what didn't.

Think about the goals or New Year's Resolutions that you set for yourself last year. Write them down. If you didn't set any goals, write down why you think that may have been. Then review whether you were able to follow through and accomplish your goals. Why or why not?
Consider what you want for this coming year. Is it important to you that you accomplish more than last year? Relax more? Imagine one year from now, you are looking back at how this year went. What accomplishments do you see? Consider different areas of your life such as career, finances, relationships, community, faith, and health.
Taking the time to go through this exercise can help you choose resolutions that really matter to you. And it gives you a vision for what your life will look like and how you will feel if you follow through.
Which all makes you that much more likely to follow through on your goals.
Now that you know where you want to go, here are some bite-sized resolutions to consider.
1 – Read a Book
Not just any book! And not a huge goal like reading 50 books this year.
Pick one book on personal development or goal setting and aim to read and implement just that book. Incorporate your favorite ideas into your daily life and see how it impacts your success and routine.
This is a great resolution to consider because it can provide tips and techniques to motivate and get you started to achieving your other personal resolutions.
Here are a few of my favorites books, along with the top tip I learned from each:
It is not the big, monumental changes we make in our lives that matters, but the little things we do each and every day. If we can set good daily habits, our success will grow exponentially.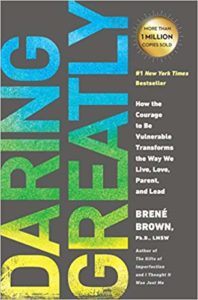 Pursuing certainty and control above all else keeps us from taking the risks we need to take to find success. Practicing vulnerability can give us the confidence to reach our goals.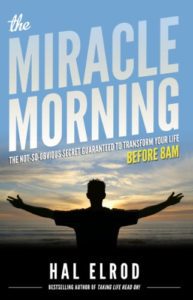 How to be more grateful and motivated to start my day off with maximum productivity by giving myself the time, space, and routine to focus on my goals and attitude.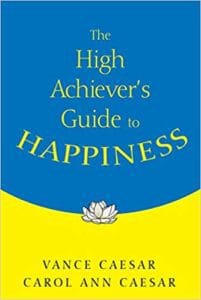 High achievers have a tendency to focus on their goals with such tenacity that they forget how to find work-life balance and contentment. But our businesses and careers will be more successful long-term if we remember what is really important.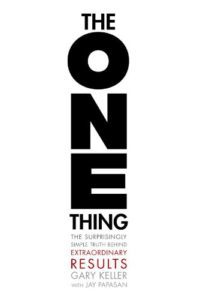 Determine the ONE important thing I can do today that will help me achieve my goal. If I do one thing every day, it will add up!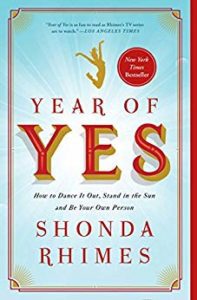 We need to own our right to stand in the sun, even if it's uncomfortable or we're struggling with imposter syndrome. Encourage yourself to say "yes" to opportunities!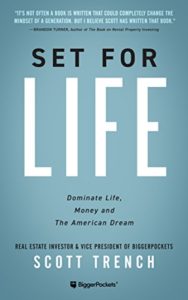 Provides a clear plan, from start to finish, to achieve financial independence, regardless of your income. This book gave me the motivation to continue saving aggressively and great tips on how to save effectively and invest to meet my goals.
As you can see from the tips I learned, each of these books has helped me accomplish so much more than I ever did before.
To make things super easy, each of these books is available on audio so you can find time to "read" while driving, walking or working out, even while cleaning the house. Easy!
2 – Try Out the Miracle Morning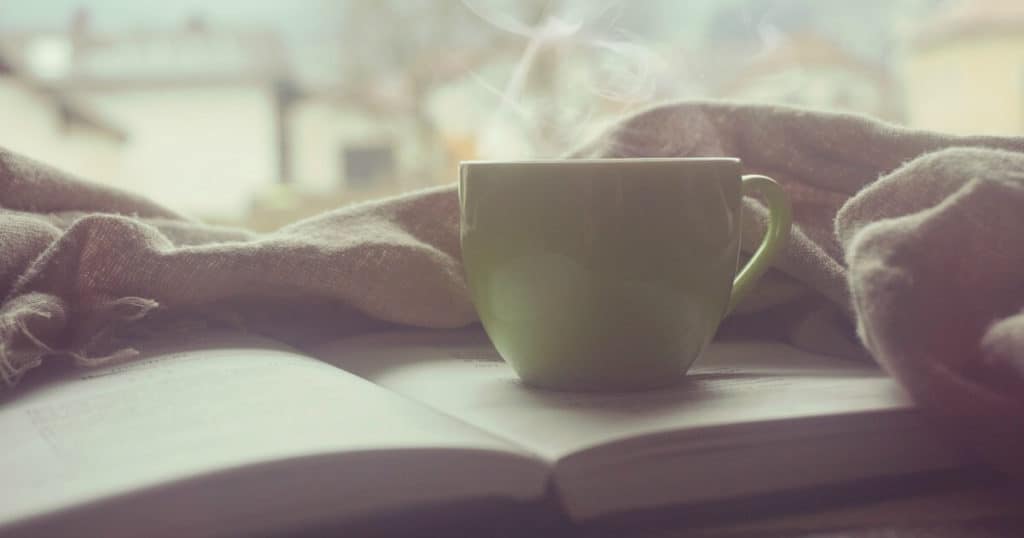 While everything in this book didn't work for me, it has been life-changing for hundreds of thousands of people. And that's worth trying out.
This is another resolution that is meant to help you achieve all your other resolutions. Here's the general idea: You wake up a little earlier than usual and take a few minutes to do each of these tasks.
Quiet meditation
Reflect on what you are grateful for
Positive affirmations
Visualization
Read for self-improvement
Exercise
This whole process can take under 30 minutes (or even as little as 6 minutes) but the result can change the way you go about your day and your life. It is a technique to improve your outlook and motivation to take on the day and your goals.
Many have reported that they have a renewed energy and sense of purpose after implementing The Miracle Morning in their lives.
3 – Commit to Using a Success Planner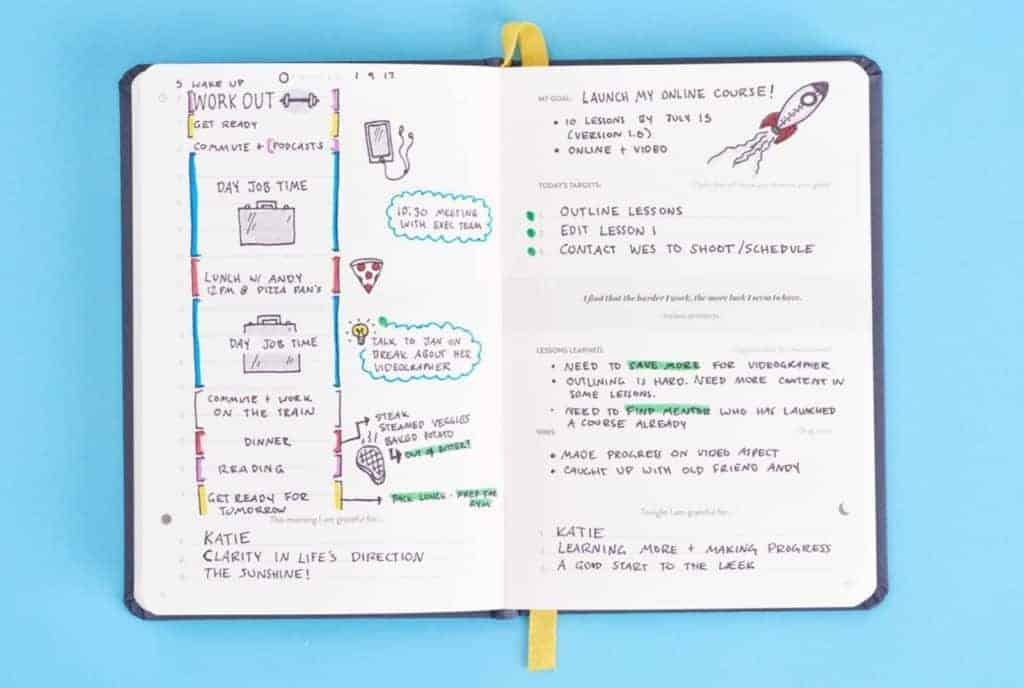 This is one of my New Year's resolutions and I'm super excited to form this new habit.
Whether you call it a success planner, goal-setting journal, intention journal, or anything else, there are some incredible journal options out there. But the point of creating this habit is:
Clearly define your resolutions and break them down into monthly, weekly and daily goals.
Record this in your planner.
Every morning, review your goals and determine the top tasks that you can do today to make progress toward those goals, then schedule these into your day.
When you write your goals and break them down into actionable steps, then, schedule those actions into your day, you set yourself up to succeed. By having a physical planner that you can refer back to, add to and review every single day, there's no reason not to make progress.
4 – Review Your Finances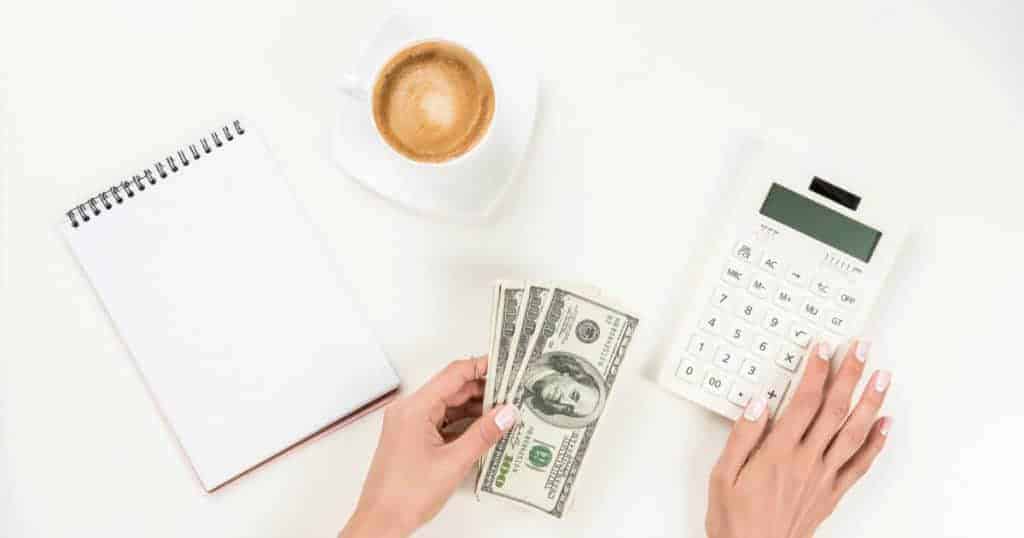 The most popular New Year's Resolution is almost always to save more money. But this year, let's actually do it.
Start with a thorough review of your finances. This will help you determine your top financial priorities. Then, be very specific about what you want to accomplish over the course of the year.
One of the most powerful things you can do to build the financial life you want is to set thoughtful, actionable goals. Our How to Set Life-Changing Financial Goals mini-course, which is just $19 through the month of January, can help you feel confident about what to do next with your money!
As you review your current finances, take the time to calculate your net worth, track your income and expenses for the last few months so that you understand where your money is going, and then create/update your monthly budget. You can build good financial habits this year!
Throughout this process, answer the following questions:
Are you surprised by your net worth? If you are surprised that it is low (or even negative), where do you want your net worth to be and what can you do to get back on track?
Would your loved ones know what to do – financially and for your kids – if something happened to you? Would you? Make a commitment to fill out a family emergency binder.
What is your top financial priority over the next year? Do you have debt to pay off? A large purchase you need to save for? Factor this into your budget so that you have a plan for success.
How much are you saving? Are you automatically contributing to a retirement account? College savings for the kids? Review how much you need to be saving each year to meet your long-term financial goals and compare that to how much you saved last year. How much do you need to save this year to be on track?
What method of tracking your finances works for you? If you haven't been very aware of your spending and saving, make the time to try out a few different methods of tracking and budgeting until you find a system you can stick to. We recommend You Need a Budget or Personal Capital to get a handle on your finances.
5 – Exercise For a Healthy and Happy Life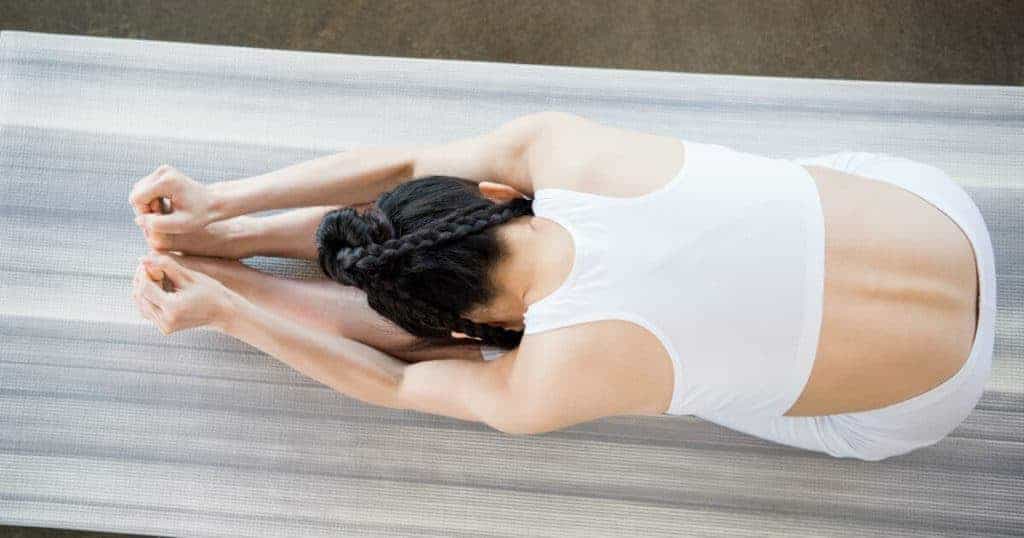 Consider giving yourself the gift of more energy, better health, and a happier mood by incorporating exercise into your daily routine.
Notice I'm not suggesting you go crazy and resolve to lose 30 pounds, give up sugar and carbs for three months or start a new weight training routine 3 days a week. These are often the resolutions we don't follow through on.
However, setting the resolution to simply live a healthier life this year is something you can stick to. Here's how:
Clearly define what this means to you – how will you feel and how will your life be different if you were exercising regularly? Find your '

why'.

Why is a healthier lifestyle important to you? This is your purpose and reason to stay motivated.
Be specific about what you intend to do. How will you incorporate more exercise into your daily life? What type of exercise will you do?
Start small. 5 push-ups a day for a few weeks will build a habit and make you stronger. And there are some awesome 5-minute yoga videos on YouTube.
Add your activity to your calendar and daily schedule. Make time for it.
Track your progress.
Set milestones and celebrate your achievements.
To really make your habit stick, consider journaling each evening. Record how you incorporated more exercise into your day and how you felt afterward. Occasionally review your journal entries and you'll likely discover an ever-increasing number of positive effects in your life and your health.
6 – Practice Gratitude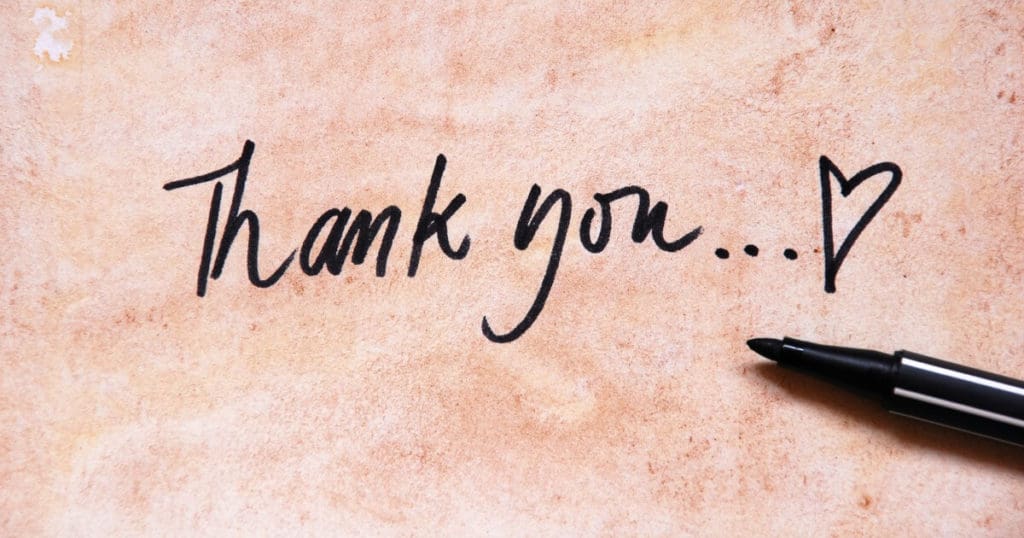 What if you made this the year to embrace everything and everyone in your life that you're grateful for? If this was the year where instead of living in scarcity, you appreciated all you do have?
According to the Psychiatry Journal, the clinical definition of gratitude is the appreciation of what is valuable and meaningful to oneself; it is a general state of thankfulness and/or appreciation. Research has shown that feelings of gratitude go hand-in-hand with levels of happiness. Being appreciative and grateful can help you:
Have a positive outlook
Appreciate good experiences
Have better health
Handle adversity
Build strong relationships
Experience an improved quality of life
Lower levels of stress
Increase motivation and drive
So if this sounds like something you need more of in your life, here are some steps you can take to focus on gratitude:
Tell people how thankful you are, either in person, by calling them up, or the good-old-fashioned way, write them a thank you note.
Keep a gratitude journal. In fact, one of the steps of The Miracle Morning is to take a few minutes every morning to contemplate all the things in your life that you are grateful for. Write them down and then review them first thing when you wake up. This starts the day off with an elevated and more optimistic mood.
Thank someone mentally or by writing them a note in your journal. Even if, for whatever the reason, you don't have time or can't thank someone in person, it is still beneficial to personally acknowledge your gratitude.
Pray. If you are religious, the simple act of praying can increase your levels of gratitude.
Meditate. This is another morning task to try out in The Miracle Morning. Take a few minutes to silence your mind and thoughts. Simply be in the moment and accept the quiet. This can go hand-in-hand with reflecting on what you are grateful for. In positive psychology, this is termed

grateful meditation

.
7 – Strengthen Your Relationships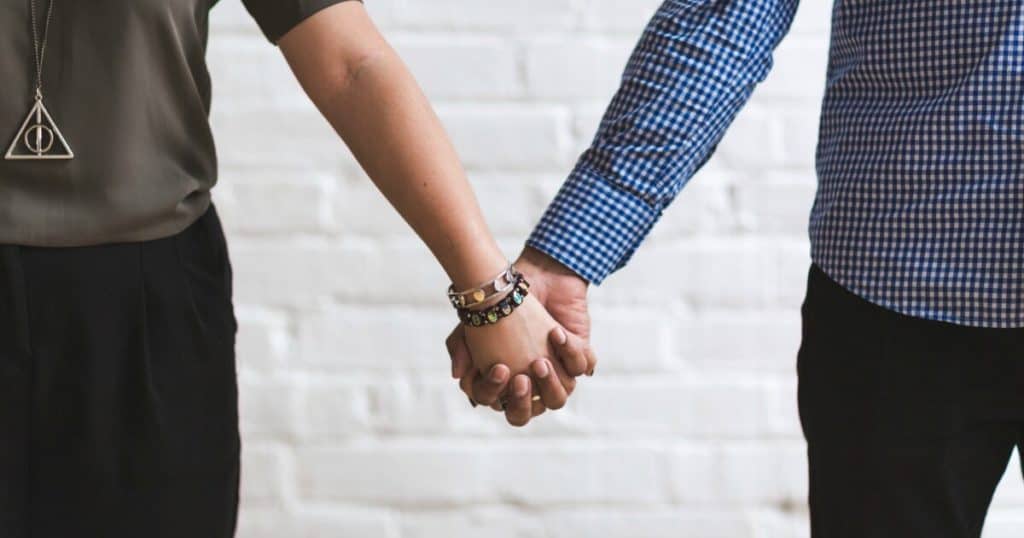 Take a few moments to reflect upon the relationships you have in your life. What could you do this year to improve them? Are there old friends you haven't managed to make time for over the last year (or more)? Do you feel connected to your partner and appreciative of all they do for you?
If you were to imagine the perfect relationship with your family and friends, what would it be? Can you add more value to their lives and do you wish they provided more support for you? How can you be the very best friend, partner, parent or sibling?
Here are some ways you can strengthen your relationships:
Gratitude (here it is again!) Remind yourself often the many reasons you are grateful for your loved ones.
Celebrate the good. Instead of focusing on what irritates you or what you want them to do better, focus on what is great and celebrate it. This adds happiness to both sides of the relationship.
Don't forget to communicate! Be open about how you feel and then be a good listener.
Schedule in the time to be with the people you care about. Ask them how they are, how you can be more supportive of them, and then listen. As you give of yourself, you will feel better and more connected, and they will likely do the same for you.
We all have big goals for our lives and busy schedules. But what is all the hustle worth if we don't have people to share it with? Taking time to strengthen your relationships could be the best investment you make in your life this year.
Ready to Set Meaningful Money Goals?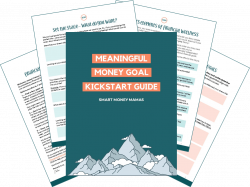 Grab our free Meaningful Money Goal Kickstart Guide and start setting goals you'll love and achieve!
Make 2020 Your Best Year Ever!
There is a reason almost half of all American adults set New Year's Resolutions. The New Year offers a clean slate and a new beginning, opening the door to increased motivation to work on self-improvement.
January is the perfect time to look back over the last year, contemplate what could have gone better, and then imagine what you want for the future. The sky really is the limit, you just need enough reason to follow through.
So go ahead, look back over your last year, and consider a few of these New Year's Resolutions. Start with small steps that you can incorporate into your daily life. Soon enough, you'll be living your best year yet.
What is your most important resolution for 2020? Share your goals below in the comments!