Savings alone usually isn't enough to help you reach your financial goals. Retirement, paying for college, buying a house. You'll get there faster and have more success if you invest. But getting started can feel impossible when you don't have a lot of money.
For example, Vanguard is my favorite investment manager and the top recommended by almost all personal finance junkies. But the fact remains that to access their lowest cost funds you need to be able to invest $10,000. Per fund. Oof.
And if you don't want to manage your money yourself? Most financial advisors charge hefty fees and require significant assets. So, what can you do if you want to invest for your future but aren't already rich?
Luckily, technology and higher market competition for brokers has made the old saying, "You need money to make money," a thing of the past. There are many options out there for new investors to get started without destroying returns with high fees.
If you want to jump into investing today, even with only a few dollars, check out my top recommendations!
Key Investment Tips for Beginners
Before we discuss how you can invest without a lot of money, there are a few key things you need to know.
Watch out for fees. Trading fees and mutual fund fees can significantly eat away at your investment returns over time.
Invest for the long-term. Investing always involves risk and while the long-term trajectory of the stock market has historically been upwards, there are still going to be booms and busts. I would not recommend investing money you plan to spend in the next 3-5 years.

This means don't panic. Invest even when headlines say we are at a peak and don't panic and sell when the market goes down. Unless you are secretly Warren Buffett, you only destroy your savings this way.

Invest consistently. Investing $500 today and never investing today isn't going to make you rich. The below options will let you start an account, but then you should set up a monthly deposit into your account, however small. This will naturally allow you to benefit from dollar cost averaging and grow your nest egg.
Maximize your 401(k) match. This article assumes you are already maximizing your contributions in your 401(k) to at least get your full company match! If you aren't, the easiest way for you to start investing is increasing your monthly contribution. An employer match is an immediate 100% return. No one can beat that.
Investing with $1: Wealthsimple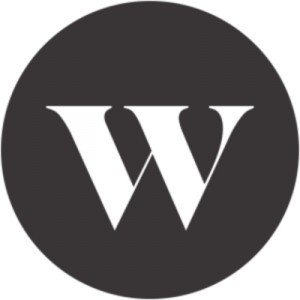 How much do you need? No account minimum! You can open a new account with as little as $1!
How does it work? Wealthsimple is a robo-advisor which means it collects information about your background, goals, and risk tolerance and builds a custom investment portfolio for you. It is like having a financial advisor that's a computer.
You have say over your asset allocation and whether you want a portfolio made up of socially responsible companies, but then Wealthsimple fully manages your investments for you.
How much does it cost? Wealthsimple manages portfolios smaller than $5,000 for free for the first year. Then Wealthsimple charges a management fee of 0.50% on accounts less than $100,000 or 0.40% if your portfolio is greater than $100,000. This is in addition to a 0.10% expense ratio for fees owned in the portfolio. (If you had $500 invested with Wealthfront, you would pay $0.50 for the fund expense ratio in year 1 and then ~$2.50 a year from then on.)
Who is Wealthsimple good for? Wealthsimple is best for investors who want to invest in socially responsible companies. While their no account minimum offer is excellent, if you want to work with a robo-advisor, I would recommend saving up the $500 to invest with Wealthfront (discussed next). The fees at Wealthfront are lower, and they don't charge a management fee on the first $10,000 in assets.
Open an account with Wealthsimple!
Investing with $500 or more: Wealthfront

How much do you need? You need $500 to open a new account.
How does it work? Wealthfront is another robo-advisor, like Wealthsimple. It will take into account your whole financial situation and create a portfolio that is best for you. And then it manages it. It is completely hands off for you.
Wealthfront also offers tax-loss harvesting on all accounts, which improves long-term performance by reducing your tax bill. Some large investors choose Wealthfront over self-managing with Vanguard because this service can more than offset the small management fee charged by Wealthfront. I invest a percentage of our taxable assets with Wealthfront for this benefit. (Learn more about this service directly from Wealthfront here.)
Wealthfront also offers a service on its website and its app called Path, which helps you plan for retirement, buying a house, college, and other major life events.
How much does it cost? Wealthfront charges 0.25% on all assets. This is in addition to the expense ratios (fees) of the ETFs owned in your portfolio which average 0.08%. (If you had $500 invested with Wealthfront you would pay ~$1.65 in fees a year. If you sign up with my link below, you would get $5,000 managed for free for life, lowering your cost on a $500 investment to ~$0.40.)
If you sign up with my link below, you get an additional $5,000 managed for free for free for life!
Who is Wealthfront good for? Wealthfront is my favorite service for new investors who want a completely hands-off approach. It is also best for investors who have high tax bills and can benefit from tax loss harvesting. The $5,000 of no-fee management and low fund expense ratios makes it an easy, affordable option for investors to get professional portfolio management.
Open an account with Wealthfront with this link and get $5,000 managed for free for life!
If you aren't ready to invest yet, but want free guidance like Wealthfront's Path, sign up for Personal Capital for free today!
Investing with $1,000 or more: Charles Schwab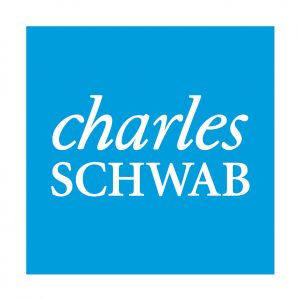 How much do you need? You will need $1,000 to open the account. Then you will be able to buy ETFs and index funds with no purchase minimums. Put just $5 into the S&P 500 if you want.
How does it work? Charles Schwab is a traditional brokerage with no trading fees to buy Schwab funds. You will have to choose your funds and asset allocation because you'll be investing on your own, not with a financial advisor or robo-advisor. Schwab is a great service, but be sure to watch out for their actively managed funds as you choose your investments. These cost significantly more than index funds.
How much does Charles Schwab cost? Charles Schwab does not charge trading fees, and its index funds compete with Vanguard and Fidelity for the lowest prices on the market. You can access total stock market and bond funds for 0.03%-0.06% ($0.30-$0.40 per year on $1,000).
Who is Charles Schwab good for? Charles Schwab is great for investors who want to manage their own portfolio, but don't have the assets needed to access a Vanguard account. With no minimum requirements to buy low-cost funds, Schwab allows you to build a great three-fund portfolio without tens of thousands of dollars.
However, if you're a new investor who wants the ability to be completely hands-off, I recommend sticking with Wealthfront.
Open an account with Charles Schwab!
Start investing today!
Investing even a small amount can make a big difference to your wealth long-term. And now with so many low-cost, simple options for small investors, you're out of excuses! Choose the system that best reflects your current means and put money towards your future.
How did you get started investing? If you aren't investing yet, what is holding you back? Share in the comments!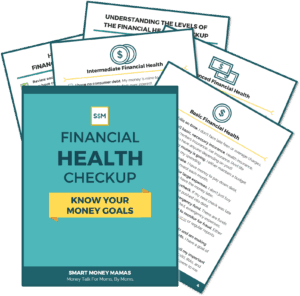 Wondering whether you're doing the right things with money or what you should focus on next? Download our quick financial health checklist and see where you stand!