How to Spring Clean Your Life with the KonMari Method
Why You've Got to Listen to This Episode...
In today's episode I'm talking with certified personal coach, Cassidy Nasello. I wanted to bring Cassidy on the show to share how using the KonMari Method (of Marie Kondo) can help you do a reset on your life as you dive into spring cleaning.
We're talking about the best place to start using the KonMari Method, the deeper emotional work you will dive into, and how you can even simplify and declutter your finances.
Moments You Don't Want to Miss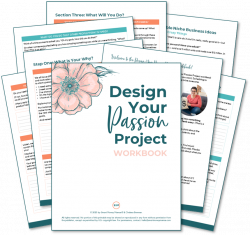 Ready to Discover Your Perfect Passion Project?
Take action on your dreams now by downloading our free guide!
Key Takeaways to Help You Spring Clean Your Life with the KonMari Method
As always, we've rounded up our top three takeaways to summarize what we believe are the core points to remember from Cassidy. 
1 - Building a Vision is Key to Staying Committed
I loved that Cassidy called this out because I think sometimes we forget. She advised us to ask how do you want to feel when you sit down to eat, pick up your mug in the morning, or when you sit down to play a game with your family? What do you want more of? How can you create space or systems to make that happen? The purpose of doing all this work with the KonMari Method is not so our home is a picture out of Home and Gardens. It's to make sure that our house works for us.
We do the work to remind us of what life we're trying to live. We're up against a lot of pressure to buy things on displays near the cash register and end caps showing sales and cool new products. But we ultimately want to choose the dopamine that comes from the freedom to live the life you really want. Not that immediate impulse spending decision.
2 - Lasting Change Requires Doing the Emotional Work
The power of the KonMarie Method is that it's not about complicated systems and trying to impress your friends, but rather about choosing how you want to live your life. As we declutter and we create more space in our home, there is a lot of relief that comes with that. But there's also that next question of "Oh, crap, now what? How do I fill this emotional space with something that serves me? Do I need to fill this space?".
There's also more things to consider like: Am I happy with how I spend my time? Who is in my friend circle? or What does my career look like? Make sure you ask these questions and that you're not buying and adding clutter to your home or life just to mute other issues that are going on.
3 - Money is Hard to Manage When it Feels Fragmented
Cassidy is not a money expert. But this was such an a fantastic point that she brought up. When our money system is all over the place, it's easier to stick our heads in the sand because well, out of sight out of mind, right? Instead, make a plan for how you'll deal with papers in your house and create a system that works for you. Get a weekly financial meeting on the calendar. At my house, we call those money dates. 


If money feels overwhelming to you, or you feel like you could level up then join something like the Motivated Mama Society. You'll be surrounded by other women who are learning how to build wealth in a way that creates the lives they're dreaming up. But try to create an organized simple system for your money that's easy to keep up with. Always start with reminding yourself about your vision for your life. 


That way, every time you sit down to work on your money, you're not thinking about deprivation. You're not thinking about all the stressful things, but instead about how the practice of sitting down every week is bringing you closer to that life.
Links & Resources Mentioned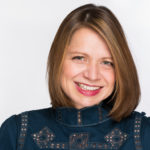 Certified Personal Coach, Cassidy Nasello lives life to the fullest and inspires her clients to do the same. Her colorful experience includes the Peace Corps, an MBA from Columbia University, certification from the International Coaching Academy and she is even a Gold-level Certified KonMari Method™ Consultant. Her experience ranges from corporate leadership to successful entrepreneurship, which helps her guide her clients to a career that fits their dreams and to a life that sparks joy.
Other Ways to Enjoy This Podcast
Have You Subscribed Yet, Mama?
Are you subscribed to the Smart Money Mamas podcast? If you're not, I want to encourage you to head over to Apple Podcasts (or wherever you listen to your podcasts) and subscribe! I release episodes twice and week and as a subscriber, you'll be notified right away so you can take checking the feed for new content off your mental to-do list. 
Click here to subscribe on Apple Podcasts, Google Podcasts, or Spotify!