Ever have a witty t-shirt idea and think, "Hey, I could totally make money off that?"
Now you can.
Print-on-demand sites allow you to create your designs online, set up a shop or get a link to share on social media and sell without ever owning inventory or managing a shipment. Whether you want to make simple text shirts or put your beautiful hand-drawn designs on water bottles or mugs, print-on-demand can bring your art to life.
The best part? Once you get the shop set up, it's basically passive income. If people find and love your designs, you can make and deliver sales while you sleep. No muss, no fuss.
Perfect for busy moms.
There are numerous services out there offering print-on-demand, but quality, cost, and ease-of-use vary. So, we've rounded up 8 of the top choices to kickstart your new side hustle.
What is Print-on-Demand?
With print-on-demand, I can design and sell t-shirts, mugs, bags, and more without having to carry an inventory. Once I create the product, I outsource the rest to an e-commerce manufacturer. That company then prints, packages, and ships the order to the customer for me.
For instance, let's say I pay $9 for a t-shirt with my custom design on it. In my digital storefront, I list the same t-shirt for $25. When a customer buys this t-shirt, the order is sent to my printing partner who prints the t-shirt and ships it to my customer. Since I sold it for $25 and paid $9 to the supplier, I earn $16 profit that I get to keep.
And you don't have to be gifted with graphic design or art to make money with this side hustle. Even though I'm terrible at drawing, I am great with text, photos, simple graphics, and witty slogans. And those are things that sell, too.
You can make designs in PowerPoint, Canva, or right in the print-on-demand service for free that sell!
8 Best Print-on-Demand Sites to Sell Your Designs
If you have a knack for catchy creations and are looking for a way to work from home, here are the best Print-on-Demand sites to sell your designs.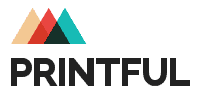 Printful is the service Smart Money Mamas uses for t-shirts and other swag. Setting up a shop through Printful is a painless process that gives you access to excellent video tutorials and a good resources page to help you get started.
Plus, as mentioned above, you have the option of setting up your own store on Printful, selling through your Shopify shop, or selling on Etsy.
When connecting to Shopify or Etsy, you can leave the printing and shipping to Printful to free up more of your time to focus on creating. And, for a personalized touch, you can add a short message on your packing slips to your customers and place a custom sticker of your logo on all your packages, too.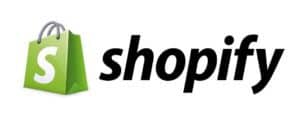 Want control of your site design, to own your own domain, and have your designs front-and-center? Shopify is the absolute best choice on the market.
Shopify isn't free, pricing starts at $29 a month. But you can sign up for a 30-day free trial and experience all the ways you can customize your offerings. Sell in multiple places – from your Shopify website, mobile apps, or social media (a simple, free plugin lets you tag your products in Instagram posts!) Learn about growing your online store with their excellent educational resources. Plus, get advanced analytics on orders, the ability to offer discount coupons, top-notch customer service, and more.
Connect directly with services like Printful to turn your Shopify shop into a print-on-demand powerhouse. Don't forget though – Shopify can do more than print-on-demand! If you like to create digital printables (like meal planners or workbooks), sell handmade products, or really anything, you can do it on Shopify.

Another popular print-on-demand service is Redbubble. It has a substantial online presence and designs are offered in their main marketplace – which means more traffic to your designs – and lets you sell to more countries, like Australia and Europe, rather than limiting your selling to the US.
It's been said that if you can't sell successfully on Redbubble, then you're doing something wrong.
Using quality designs and providing accurate listing details will help your designs appear in Redbubble search, bringing you new customers.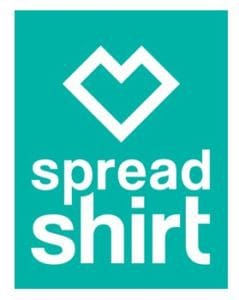 Setting up a Print on Demand shop with Spreadshirt is a great option for beginners. Their platform is easy to use and gives you the opportunity to quickly turn a profit. The downside is that you'll have fewer product options – with shirts limited to a few Spreadshirt brands instead of getting to choose between manufacturers on services like Printful.
To get up and running the quickest, you can set up shop in the marketplace. When you sell on the marketplace, everyone on Spreadshirt can sell your designs and you earn commission on each sale.
For more control over your products and designs, you can open up your own Spreadshop. This way, your designs are only sold on your site and you make a regular profit on each sale. Both options have their pros and cons, but it's usually best to start on marketplace and transition to a Spreadshop once your designs become popular.

If you're an indie designer who specializes in funny and unique art, Teepublic is an excellent option. With Teepublic, you'll have the opportunity to put your designs on mugs, t-shirts, posters, notebooks, and more.
Once you put your design up on your digital store, you can sit back and let Teepublic do the rest. As customers shop your designs, you don't have to worry about shipping or printing because Teepublic does all that. They also guarantee high-quality products and exceptional customer service.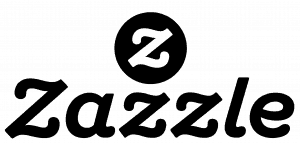 Zazzle is probably one of the most popular print-on-demand services on the internet. Upload your designs, set your royalty rates, and earn referrals on any purchase. Payment is straightforward with no listing, monthly, or annual fees to pay. Your profit is whichever royalty rate you set.
You won't get your own shopfront with Zazzle, instead your designs will be listed within the main site. But you can still share your designs on social media and with your network to drive sales.
Zazzle is well-known for quality products and a wide range of them. Design t-shirts, shoes, leggings, wallets, invitations, mugs, office supplies, bibs, and much, much more.

As one of the oldest sites, CafePress has one of the most extensive assortment of products available to host your designs. They have options to print t-shirts, sweatshirts, mugs, and posters, as you'd expect. But customers can also choose to print your creations on stuffed animals, messenger bags, calendars, and even clocks.
One of the coolest features of CafePress is the Fan Portal, where you can create designs for your favorite movies, TV shows, and more. CafePress has negotiated with the copyright owners for the use of these characters, so you don't have to worry about stepping afoul of the law. But there are specific guidelines for each property, so make sure you read through them carefully.
Want to design art as well as apparel, gifts, and furnishings? Society6 is the answer. It also lets customers order art prints, tapestries, yoga mats, shower curtains, and more.
When you sell on Society6, you still control the rights to your artwork. You set the prices and select which products you are comfortable being made from your designs. Society6 respects artists and their hard work.
With a built-in online store, setting up your digital storefront is quick and painless. The company has easy-to-follow guidelines to make sure your products print in the best resolution and handles all customer service for you.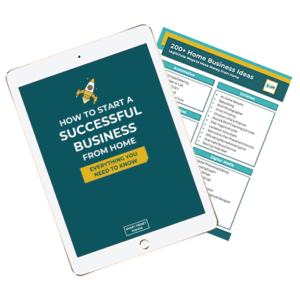 Want to Start a Business?
Download over 200 at-home business ideas with our complete guide on starting a profitable business!
Which Print on Demand Site is Right for You?
Making money online with print-on-demand is possible. You don't have to invest in inventory, manage shipping, or worry about having the right size in stock. But to find success, you have to set clear goals, know how much you want to control your brand, and be ready to promote your product if you want to more than the occasional sale.
If you want full control of your print-on-demand business, Shopify is far and away the best choice. It requires a small monthly fee, but you can create a beautiful store at a branded URL to promote around the web and with in-person contacts. And the learning portal and customer support is top notch.
But instead, if you just want to list a few products for friends to order and get a sale once and a while from someone stumbling upon your designs through search, Redbubble, TeeSpring, or Zazzle are likely your best options.
Whatever you decide, next time you think of a witty t-shirt design, know that you can put it out into the world to make money for you – for free!
Have you ever considered starting a print-on-demand business? What are your favorite things to create? Share in the comments!