"Unless someone like you cares a whole awful lot, nothing is going to get better. It's not." – Dr. Seuss
Mark your calendars for Read Across America Day: Saturday, March 2nd! This is also the birthday of the well-known children's author Dr. Seuss.
Read Across America Day is the brainchild of the National Education Association (NEA). A few people from the NEA came up with the idea to have a day that focuses on the joy of reading in 1997. So many people liked the idea that the first official Read Across America Day was celebrated just one year later in 1998. Now Read Across America Day is celebrated across the U.S. in schools, libraries, and communities.
How should you celebrate Read Across America Day? Let's explore a few ways!
1 –
Visit the Library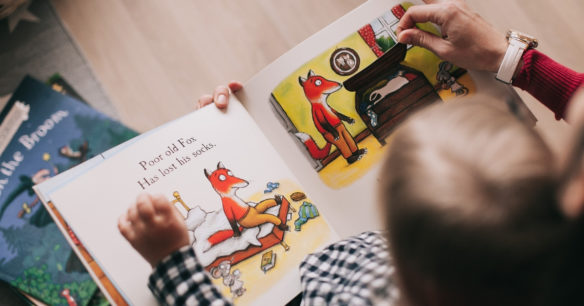 What's more fitting on Read Across America Day than a visit to the library?
While a library visit is always a wonderful way to encourage reading, stimulate creativity, and inspire learning, your local library is likely hosting free Read Across America events. Attend a storytime, learn about Dr. Suess, or do a craft with your kids.
If your kids don't have their local library card yet, this is the perfect day to get theirs!
Even if there aren't Read Across America activities, you can check out a fun book, peruse new DVDs, play a board game as a family, go to toddler storytime, or do a craft. All available at the library.
2 – Experience Diverse Stories
If you're looking for a great list of diverse books to read with your kids, check out the book calendar on the Read Across America website!
Topics include making new friends, finding your voice, exploring your community, hygiene & health, animals, exploring identity, and celebrating a diverse America. The NEA carefully selected an elementary-level picture book for each month that goes along with the theme. They even included questions for family or classroom discussion!
Each month also has suggestions for middle school and teen readers, so the whole family can participate.
3 – Throw A Reading Party
Share your love for reading by inviting friends and family over for a Dr. Seuss themed reading party. Ask the attendees to dress up as their favorite Dr. Seuss character and bring their favorite Dr. Seuss book! And don't forget the yummy snacks!
If your kids may be "too old" for Dr. Seuss (is anyone too old for Dr. Seuss?), throw a general reading-themed party. Attendees can bring their favorite book and everyone gets one minute to talk about why they love it.
Have your kids ask their friends for book recommendations and create a list of books they want to read.
Give something new a try! While a reading party might not sound like a super fun idea, it's a great way to find new books to read!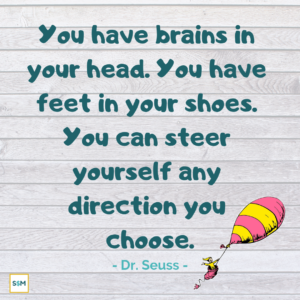 4 – Oh, The Places You'll Go!
One of Dr. Seuss' most popular books, Oh, The Places You'll Go, is all about traveling the world and encountering challenges on life's journey. After reading the book with your family, talk about the places in the world you'd all like to visit!
Get out a map (or print one off) and circle the states, countries, providences, and capitals your family would like to see someday. Maybe even journey to the library to check out books on New Zealand, California, Canada, Minneapolis, or where ever your family wanted to visit.
To inspire reading every day, give each child a blank map (either of the U.S. or the world) and every time they read a book about a new location, have them mark it off on the map!
5 – Start a Reading Challenge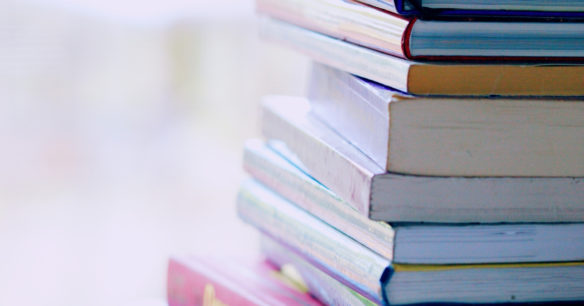 We can all stand to read more. Come up with a family pledge to read more as a family, on an individual basis, or both.
You can pledge to read a certain number of books in a year or in a month. Why not try to read one picture book a day with your child? For older kids, encourage them to finish one chapter book per month (or more!).
Similar to the Summer Reading Challenge at local libraries, find a coloring sheet with a certain number of blank pictures or shapes and have your child color in one picture per book they finish. This could certainly keep them motivated throughout the month!
6 – Break Out the Craft Supplies
Time to get crafty, inspired by Dr. Seuss!
Your kids will love creating new construction paper hats for the Cat in the Hat, making a Whoville speck out of pipe cleaners, pink cotton balls, pom poms, glitter, and glue, and creating a fishing pole out of a stick and string to fish for red and blue fish.
Have an older child that's not into Dr. Seuss crafts? Not to worry! Have them create a new bookmark, using their favorite book as the theme. Coloring a reading-related picture or painting their favorite quote on canvas is also a good reading-themed activity!.
There are also tons of children's books that pair well with a craft or other activity. Here are a few suggestions:
The Little Cloud by Eric Carle and homemade cloud dough
Snakes! by David T. Greenburg and paper plate snakes (cut a plate in a spiral shape and decorate)
How Do Dinosaurs Say Goodnight and a really cute dinosaur feet craft (made from old tissue boxes wrapped in green paper or painted green, long white nails optional!).
7 – Everything's Better With Food
A great way to celebrate Read Across America Day and Dr. Seuss's birthday is with food!
Serve the classic green eggs and ham by dying your egg yolks green. Simply mix some green food coloring into a small bowl of water. Crack your egg and separate the yolk, then carefully put the yolk into your food coloring bath. Add whites to the pan, carefully remove yolk with a slotted spoon and put on top of whites to make sunnyside up green eggs! (You could also just add a drop or two of blue dye to eggs before scrambling them.)
Try Cat in the Hat patterned snacks with red peppers and cheese, strawberries and bananas, or cupcakes. Make easy green eggs and ham button pretzels, Lorax Nutter Butters, or drink some Beezlenut Splash.
The Pinterest possibilities are endless!
8 – Pop in a Movie
Watching a movie instead of reading on Read Across America Day may seem silly, but many of Dr. Seuss's books have been made into fun movies. And instead of buying or renting them, why not visit your local library to check them out?
Consider The Lorax, Cat in the Hat, Horton Hears a Who or The Grinch. (And, yes, you can watch the Grinch even when it isn't Christmas.)
Make popcorn and cuddle on the couch as a family to celebrate the wonders of Dr. Seuss.
9 – Get Involved in Your Community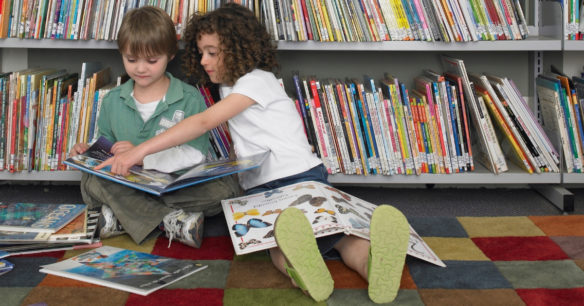 We're especially reminded on days like Read Across America Day that not everyone is as fortunate as we are. And since having books at home is the single largest indicator of educational achievement, considering giving someone in your community the gift of reading.
Clean out your kids' bookshelves of titles they've outgrown and finding a book drive to donate your pre-loved books. You can also do a book swap at a Little Free Library near you. A Little Free Library is a "take a book, return a book" exchange. Bring a few pre-loved books with you and swap them out for new-to-you books to take home! You can go here to find the closest Little Free Libraries to you.
You can also get involved in your community by joining a book club at your library, church, or other community organization. Meetups are also a great way to find local groups near you. And if you can't find one, considering starting a book club of your own.
Libraries have book clubs for all ages! If your kids are too little for a traditional book club, sign them up for a storytime instead.
Celebrate Read Across America Day as a Family
The gift of reading is one of the most precious we can give to our children. And with so many children falling in love with books in the pages written by Dr. Seuss, celebrating the infamous author's birthday is a great family tradition to embrace.
Just remember…
"You're never too old, too wacky, too wild, to pick up a book and read to a child." – Dr. Seuss
We want to hear from you! How do you plan to celebrate Read Across America Day?