The library is one of my favorite places in our community. Using our public library has opened up a whole world of possibilities for our family while saving us time and money.
Whether you are a regular visitor to your library or haven't set foot inside in years, you should know this staple of our towns offers so much more than books. From digital subscriptions to discounted tickets to local attractions, clubs, and help to start a business, your library can enrich your family's life.
Here's how to make the most of this amazing resource.
Getting Acquainted With Your Library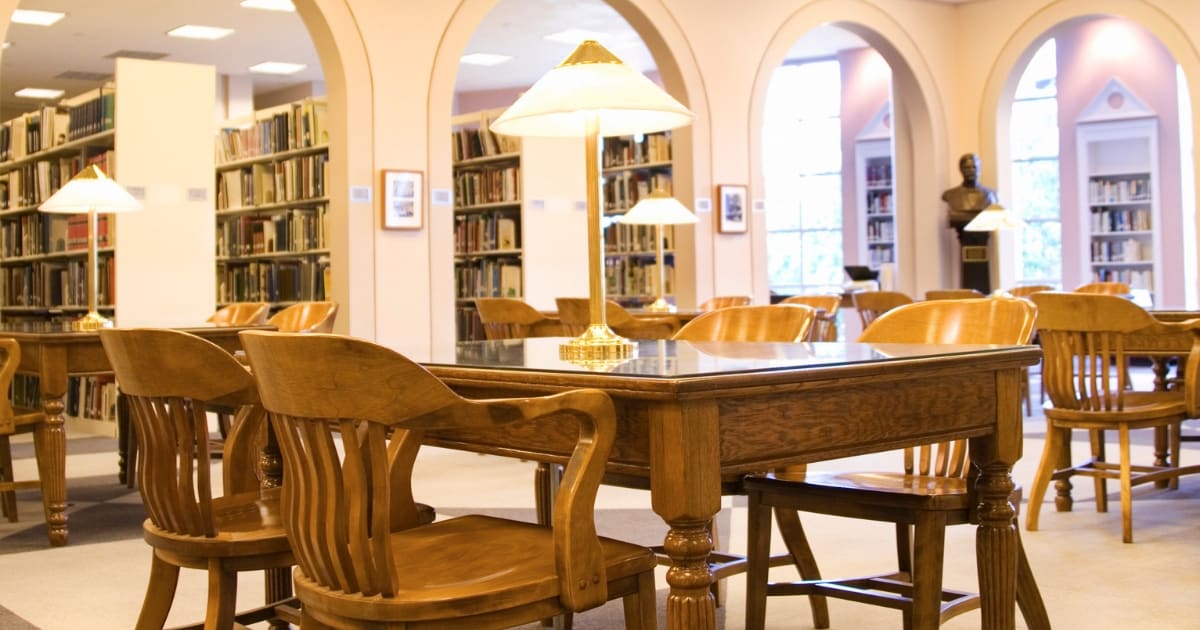 Hopefully, you've spent lots of time in your local library. But if you haven't stepped into a library since school days, it's time to get reacquainted.
Sign Up for a Library Card!
First things first: sign up for a library card if you haven't already!
This process usually requires one or two forms of identification. Make sure to bring a photo I.D. (this could be your driver's license, passport, school I.D.,  or state I.D. with your current address). They may require extra proof of residence (an apartment lease, current property tax or utility bill, letter on letterhead from a shelter, or your most recent pay stub).
Check with your local library to find out exactly what they need! A number of libraries now allow you to sign up for your library card online for an even easier process.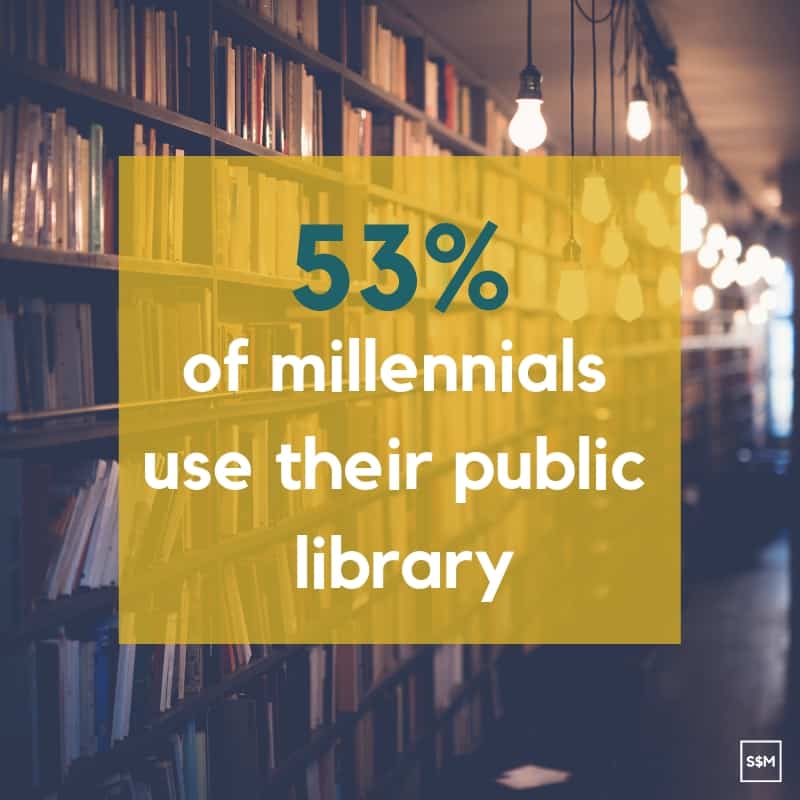 Ask for a Tour
Your librarians would be more than happy to show you around!
Embarking on a guided tour is the only way you'll learn about the nooks, crannies, and hidden gems your library has to offer. You can ask questions, learn more about the services, and even get to know a few friendly faces.
Librarians are Your Friends!
I know a lot of movies portray librarians as little old women who constantly tell kids to be quiet, but I assure you not all librarians are like that! Most of them have a Master's in Library Science and are trained in reader advisory (a fancy phrase for helping you pick out a book you'll love based on your reading level, interest, other books you enjoy, etc.).
Does your kid have a research project on dinosaurs that's due by Friday that you just heard about? Of course. Head to the library and talk to the librarians! Not only can they recommend books, but they can also help your kid find other sources such as journal articles, websites, and other research.
Your daughter loves the Harry Potter series and needs something to read next? You've been really getting into audiobooks, but aren't sure what to listen to? Your son doesn't really like to read? Your librarian has recommendations for all those too!
Books, Books, Books!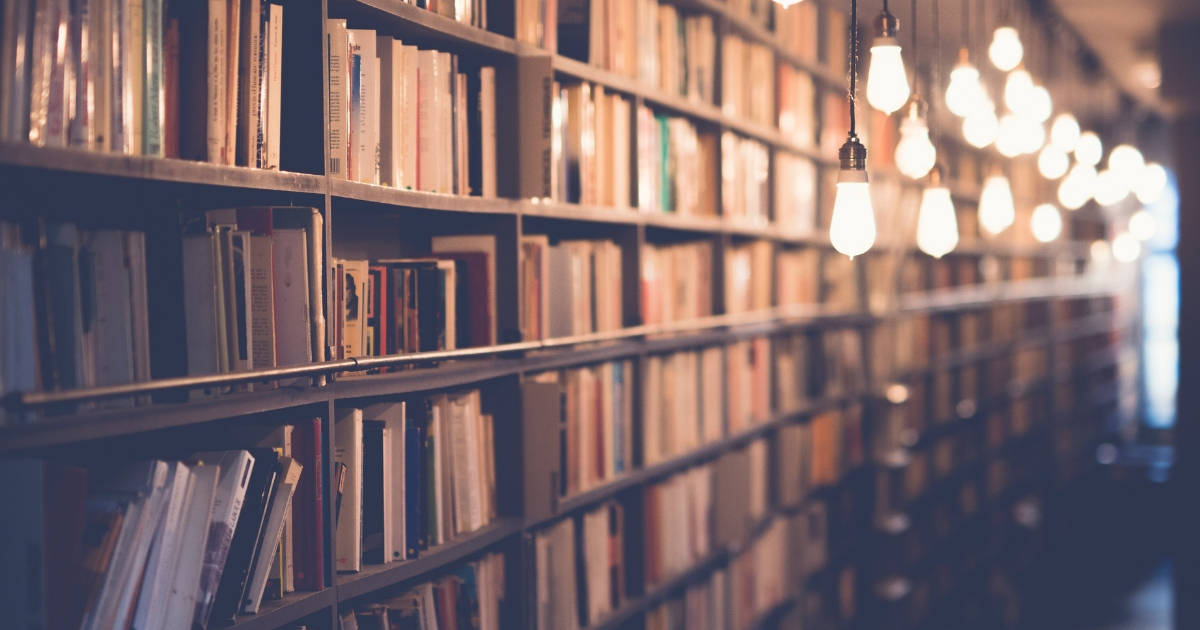 What would a library be without books? But you don't just have to scan the shelves and hope the book you want is available.
Requesting Books
Figure out if your library is part of a consortium or a system of libraries in your area. This usually means that you can use your library card at other area libraries and have more access to their materials!
It also means that if your local library doesn't have the newest Percy Jackson, Pinkilicious, or David Baldacci book, you can request it through your library's online system, InterLibrary Loan.
They'll scour the library interwebs to find a library nearby (or just within their system) to borrow it from and send it to your library for you to pick up.
Use the Library With an eReader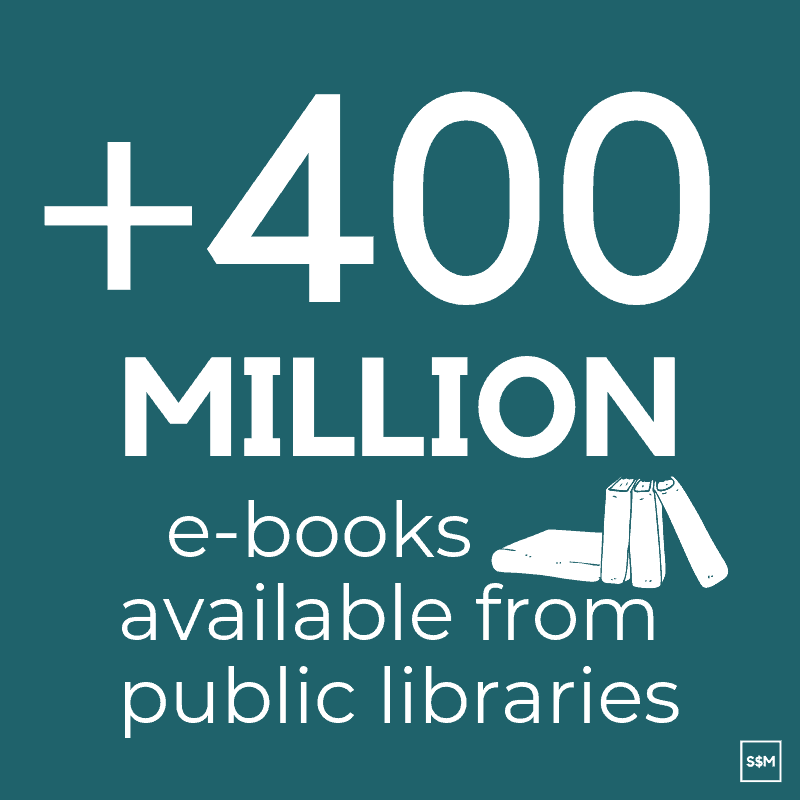 Prefer to read on your Kindle and think that means you can't make use of your library? Think again.
With services such as Hoopla and OverDrive, libraries now let you borrow books, magazines, audiobooks, and movies for free. Check them out right from the comfort of your home and start enjoying right away.
Don't have a Kindle? Your library may have Kindles or other e-readers that come pre-loaded with books for any age range. Just make sure you bring back all the pieces!
Book Club Kits
Want to start your own book club, but don't know where to start? Or maybe you're in a book club, but are in need of new content?
Look no further than your public library!
Libraries often have book club kits available for check out, curated by staff members. In kits like these, you might find a few copies of the book, discussion questions, an author biography, and reviews of the book. Less planning, more reading!
Books on Wheels
Libraries around the country are trying to solve a huge issue: how do they deliver their services and books to populations that don't have access to transportation or are homebound or homeless?
That's where bookmobiles come in!
Bookmobiles are essentially a bus full of materials (books, graphic novels, comic books, videos, and DVDs) that travel your local area. Bookmobiles stop at schools, nursing homes, festivals, and even subdivisions!
Some libraries also offer book bikes. Similar to bookmobiles, book bikes are a library service that circulates books, assists with research, ebook downloads, and library card sign-ups. They may even provide wireless hotspots.
Bookmobiles and book bikes are just one way libraries are constantly trying to expand their community outreach. Most libraries also offer nursing home services, partnering with nursing homes to bring books to residents. Homebound delivery also provides free library services to residents who are unable to physically come to the library.
Libraries Give Back!
Libraries are often donation drops for various charities or organizations. The library in my town has a permanent donation spot for gently used work clothes that they give to those who are looking for a job. I've donated several dresses and sweaters to my library and it makes me feel good that people are getting use from them!
Libraries often host drives for school supplies, toys, clothes, canned food, eyeglasses, and old cell phones. Reduce waste and make a call to your library before throwing out things someone may be able to use.
Programs, Tickets, and Events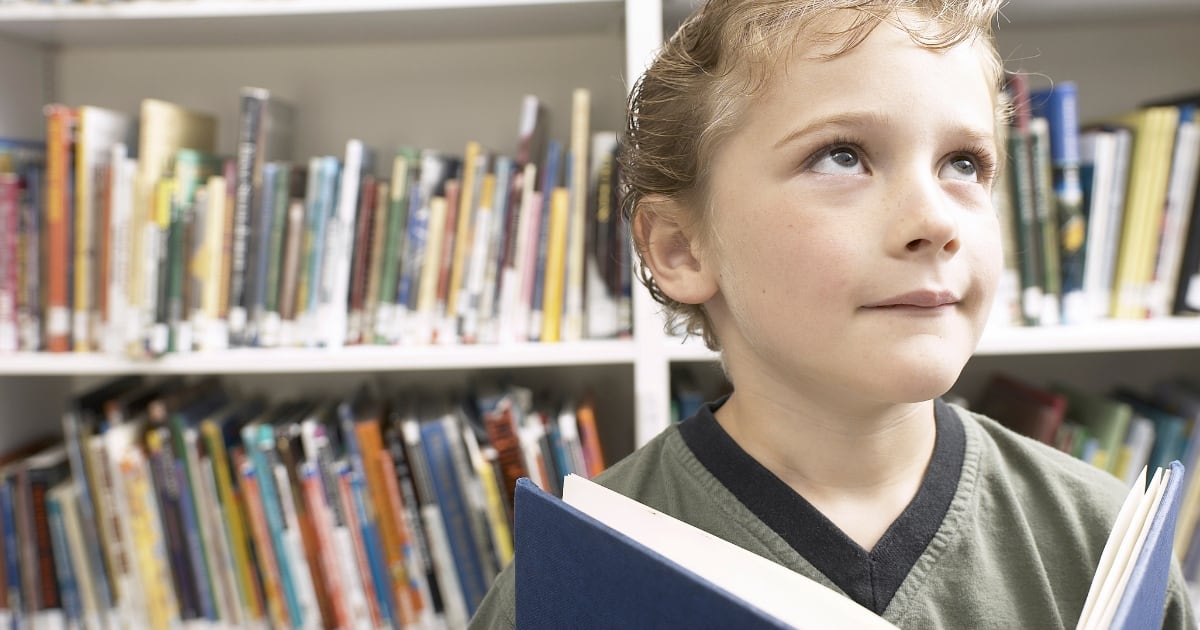 We all want our kids to experience more fun and educational things. But clubs, classes, and trips to the zoo can get expensive. Luckily, your local library can help you keep it affordable.
Free Events
Libraries often host guests lecturers on a variety of topics from archaeology to genealogy, meditation to wellness. Check your library's calendar for a whole list of free events!
In the summer, my library hosts a free Summer Reading Challenge for my family (complete with a party at the end), concerts, and movies in the park. Other libraries may offer film screenings, holiday events, or family baking classes. Events at the library are not only a great way to get involved in your community, but an awesome time and money-saving opportunity too!
Kid and Teen Programs
Most people associate libraries with kids storytime. But library activities don't end when your child grows beyond toddlerhood.
Your library most likely also offers other programming for kids and teens, such as chess club, science club, art club, Lego club, 3-D printing club, sensory storytimes, book clubs, teen lock-ins, and movie nights! The list could go on and on!
Your kids can make everlasting friends at the library and most of the events are free! If the library closest to your home doesn't have programming your child is looking for, check your town's main library or surrounding towns.
Discounted Tickets and Other Perks
Libraries across the country have partnered with local attractions like museums, zoos, and adventure parks to give residents free or lower cost access. Many have a set of tickets and passes that can be checked out for the day or give you a discount at the counter. A great way to give your kids valuable experiences without the hefty price!
Museum Adventure Pass is a wonderful perk of my local library that allows my family to access dozens of museums and other attractions across Illinois for free or a reduced price.
If you live in LA County, with an LA County Library card you can reserve free family passes to local museums and cultural attractions. Twin Cities, MN area libraries offer a similar program called smARTpass and Rochester, NY offers their cardholders a Very Important Places (V.I.P.) pass that allows for buy one get one admission for participating museums and other discounts around the area.
Check with your library to see what perks they offer!
Learn About Your Local History
Libraries often have a designated section for local history and genealogy. Want to know more about your small town or large city? See a newspaper from the day you were born? Need help creating your family tree? Chances are, there's someone at your library who can help (and would love to)!
Classes and Clubs
From adult game nights and romance book clubs, cover letter writing courses and financial literacy courses, senior social events and cooking seminars to tai chi and yoga, your local library has a lot more than just events for your kids! Your library's website is a wealth of information about events for adults. Joining the writing club at my library has helped me connect with people in my community that share the same interests! What a great way to meet people!
Other Helpful Services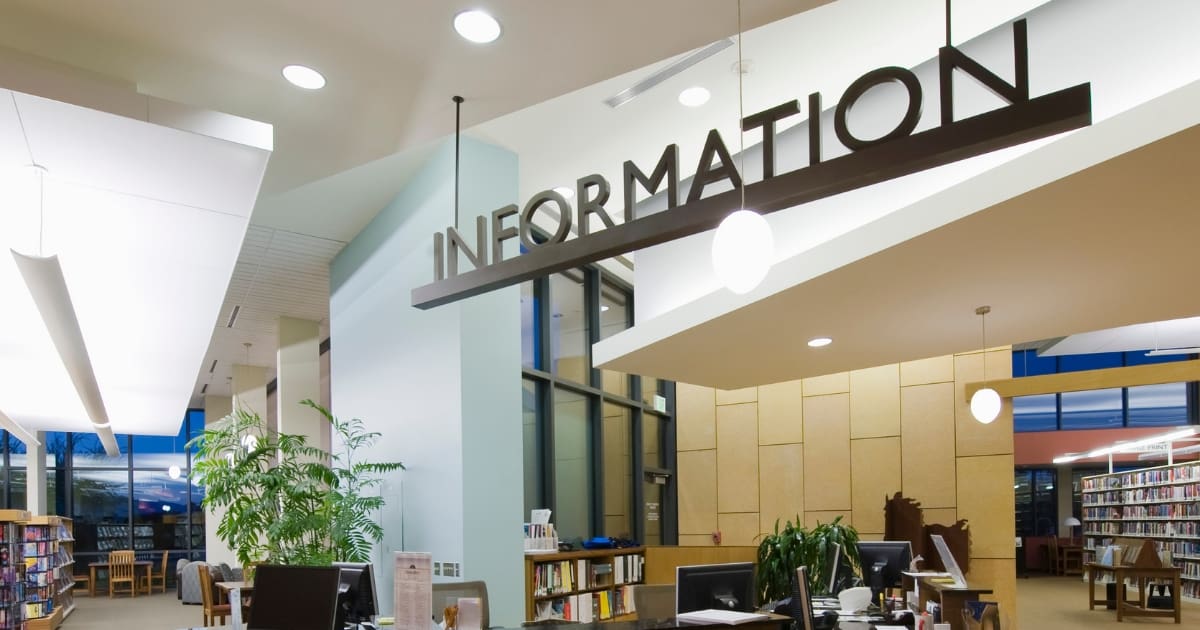 Free Wifi… And Maybe Even Coffee!
Why not plop your kid in science club for an hour and curl up with a magazine? Or maybe surfing the Internet to get the jumpstart on your Christmas shopping with a free cup of coffee is more your speed?
The library can be a great place to escape to when bad weather is keeping you cooped up inside. Let your kids entertain themselves with a board game or puzzle while you read that book you've been dying to read. A lot of libraries also provide toys for kids to play with and comfy seating for parents!
Expert Services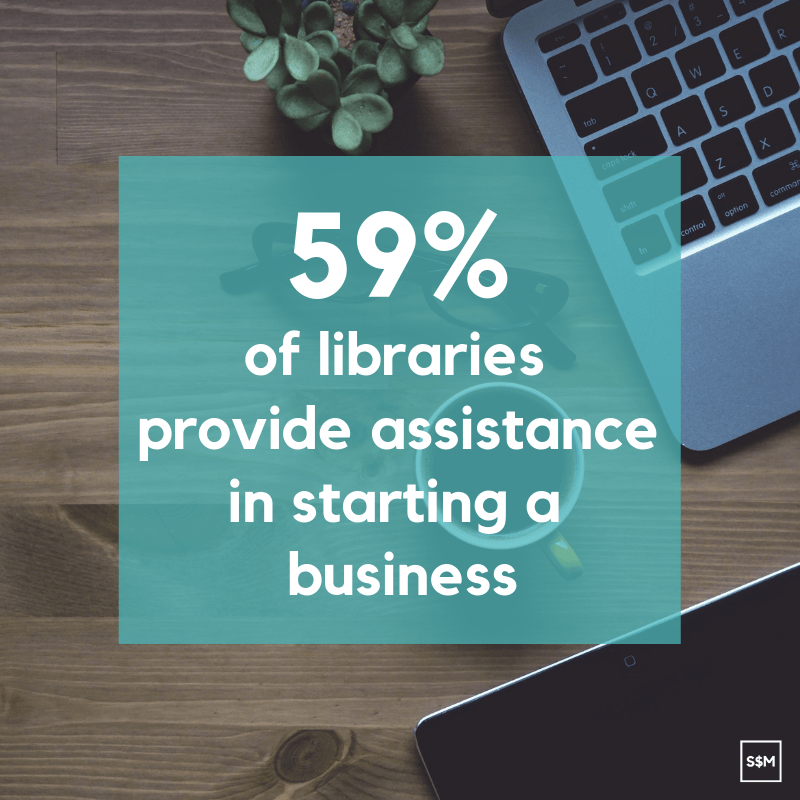 Many public libraries offer services that extend far beyond books and wifi. While you can absolutely get help with research, you can also often get advice on a resume and job search, register to vote, or get documents notarized right in your library.
During tax season, many libraries even have tax forms and experts available to help you prepare to file your taxes.
59% of libraries even offer assistance in starting a business. Forming an LLC, securing small business loans, and writing a business plan!
Access to Digital Subscriptions
Learn a new language with Mango, take a class through Lynda.com, or build your family tree at Ancestry.com. There are so many world-opening opportunities that await you at your library!
Libraries often have subscriptions to multiple premium research, education, and creative programs that anyone can use.
Some libraries even have a Digital Media Lab or a MakerSpace where the community can gather and create together, use Adobe Creative Suite products, or learn new technology or skills. And if the subscription is available, someone who can show you the ropes on using it efficiently is also typically on staff.
Borrow More Than Books
So now you know libraries offer pretty awesome products to check out, but there's even more! Some libraries even have collections of lawn care items, cooking appliances, power tools, and video games and video game systems available for you to check out!
And while some items need to stay on site – you can still make use of button makers, cameras, yarn swaps, drawing tablets, VHS to DVD converters, and scanners. Our library even lets us borrow knitting needles!
Saving Money at the Library
Libraries can be a frugal family's secret weapon to a life full of new books, movies, and experiences without the budget strain.
Let's consider this. If a family of four uses the library regularly and checks out one audiobook, one e-book, four DVDs, and one video game each month, they would save about $400 compared to purchasing those things. Add in some museum tickets and a science club activity every few months and your library could be saving you thousands of dollars a year.
Don't overlook the power of your library. Use their services, support the library when you can, and encourage your children to fall in love with all it can offer.
We'd love to hear from you! What is your favorite way to get more out of the library?