Books are better with friends.
Maybe your only knowledge of book clubs is when your mom used to have the ladies in the neighborhood over once a month and kick you out of the living room.
But starting a book club can be the perfect way to make sure you see your friends on a regular basis, stick to your goal of reading more and create a new frugal activity.
I love attending my simple book club every month and being exposed to new books. It's enriched my friendships and given me something to look forward to just for me. It's amazing.
Ready to start your own book club? Let's dive in.
How to Start a Book Club That You'll Actually Enjoy
A book club can be a fun, inexpensive way to get together with people with similar interests. (And get some adult conversation in your life.)
But before you start inviting everyone you know to your new book club, here are the things you need to do.
1 – Know Why You Want to Start a Book Club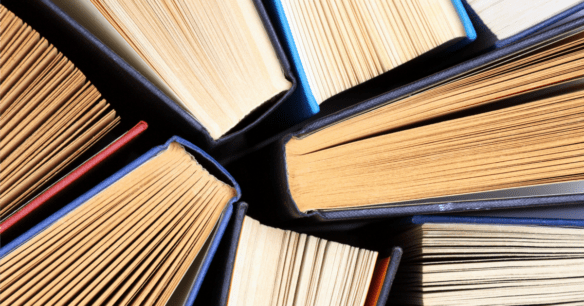 Before you ask a single person to join, ask yourself "What is my motivation?"
Are you looking for a serious literature discussion or are you looking for a chance to socialize with friends? (I tend to fall somewhere between.) Do you want to encourage yourself to read more? Or spend more time with friends?
It is helpful to tell your potential members what to expect, that way they can decide if this club is a good fit.
2 – Pick a Genre or Genre(s)
This is kind of like tip #1. You are going to want to tell your potential group members about what kind of books they will be reading.
Really, think about what you want to read.
After all, you are the one initiating this, so you should make sure you aren't going to force yourself to read books you don't like.
3 – Find Your Members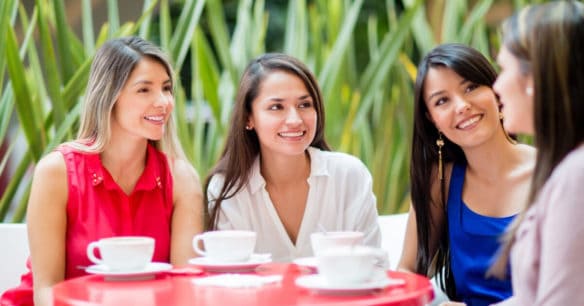 Maybe you already know exactly who you would like to invite to your book club. If so, start inviting. Tell your potential members about why you want to create a book club. Then tell them about what types of books you hope to read.
But many of us fall into the category of "I don't know who to invite."
When I formed my book club, I found my members through a Facebook post. I asked for anyone who was local and interested in forming a book club to contact me. I was pleasantly surprised by some of the people who expressed interest.
Now, I was okay with asking on Facebook because I was comfortable with the people on my friends' list. If you are asking a more general population, remember, safety first! Meeting strangers is risky, especially at your home.
4 – Decide on a Communication Method
How will you communicate important information about books and meetings to your new members?
I have used a Facebook group in the past and it has worked well. When you post in your group with an announcement, just be sure to tag your group members so they get a notification.
Other options include email and text chains, Meetup groups, or GoodReads.
5 – Choose a Time to Meet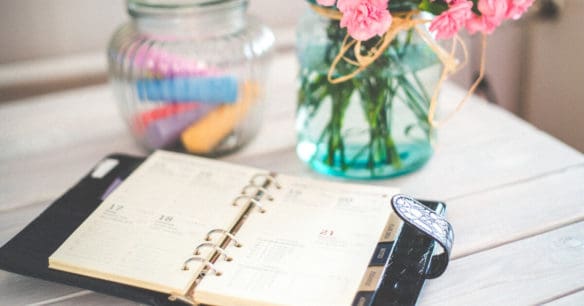 Once you have a means of communication, it is time to ask some logistical questions. The first is about when you will meet.
What will be the frequency? Monthly? Bi-monthly?
Sometimes it is easiest to pick a specific day of the week, such as the first Tuesday of the month. That way everyone will always know to plan ahead.
6 – Decide Where Will You Meet?
Is this going to be at your house? If so, get ready to have company often.
Or will you rotate from home to home? This can be a little confusing to keep track of. You'll have to have a plan in place and be ready to share directions.
What about meeting at a neutral location, such as a coffee shop? You may have to call ahead depending on the size of your group and be ready to spend at least a little bit at the establishment each month.
7 – What Will a Book Club Meeting Entail?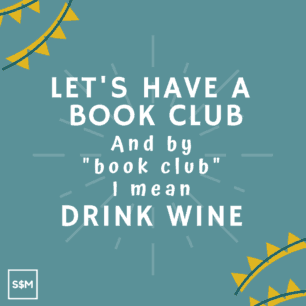 Once you know where and when you will get together, it is time to set some ground rules. If you leave things open, meetings won't happen. And when they do, half the group may not have read the book.
Here are some things to consider.
Decide Who Will Lead the Group
You don't have to be the leader just because you formed the group. (Thank goodness.)
How will you choose a leader? What will she be responsible for (discussion questions, moderating the conversation, reminders about dates and times)? Would members want to rotate responsibility?
Determine a Minimum and Maximum
Too few book club members can kill a conversation. Too many book club members can mean that not everyone will have a chance to be heard.
Set a minimum and a maximum for your group.
How Will You Select Books?
Will you choose them once a month? Will you choose an entire year's worth of books all at once?
Some book clubs allow each member to pick one book for the group. Others vote and the most popular selection wins.
Decide ahead of time so if someone doesn't want to read a year of historical fiction they know not to join to the group.
How to Keep Down Book Club Costs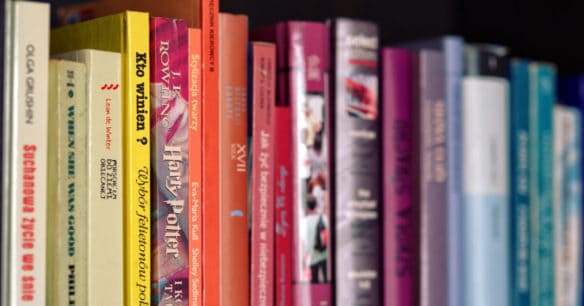 Don't let your frugal social event snowball into something that needs its own line item in the budget. Keep costs low with these three simple tips.
Decide On 6 Months to A Year's Worth of Books
Some book clubs choose their next read on a monthly basis. This means that there is not much time to request books from the library or to try to find a cheap used copy. #frugalfail
If your members don't have much notice, then they are likely to be stuck buying new books. This isn't too bad as a one-time expense, but twelve months' worth of books at $14.99 piece is $179.88! It adds up!
Selecting several books in advance allows for more time to access cheaper and free options. Even if members have to buy new copies, they might be able to work out schedules to share the books.
You Don't Have to Serve Food
So many of our social gatherings center around food. At book club, why not just focus on the books and the company?
I am part of a book club right now and one of my favorite aspects of this club is that we don't have to show up with food. I don't have to think about whether I'm going to eat dinner that night or if I'm going to snack at book club.
Even better? I don't have to think of a snack idea, spend money on the ingredients, or prepare a snack.
Just Read!
Sometimes, as social beings, we tend to overcomplicate things. Instead of a book club being a simply a book club, it might turn into a Christmas gift exchange.
The next thing you know everyone chipping in for cupcakes for Sylvia's birthday.
If you keep the book club as just a book club, which is pretty awesome on its own, then you will avoid all of the extra costs.
Enjoy Your Book Club
As you start your book club, remember that this is supposed to be a fun event to enjoy good books and company. Don't let it turn into something overwhelming.
Keep things simple. Choose books you're excited to read and relax. There are free discussion questions for most titles online if you're short on time and Audible if it's two days before your meeting and you haven't read the book yet.
And if all else fails, there's always wine.
Have you been in a book club before? What made your book club great? Share your ideas with us!