Want to make money from your laptop while being silly and teaching kids?
Have you been looking for a work-at-home job where you could set your own hours?
VIPKID might be just the company you've been looking for!
VIPKID allows you to teach English and elementary education online to children in China ranging from ages 4 – 12. You don't need to know a word of Mandarin; you can work from anywhere you please, set your own teaching hours, and never have to grade papers or create a lesson plan!
If this sounds too good to be true, it isn't. Forbes ranked VIPKID #1 on their 2018 list of top work-from-home jobs. VIPKID teachers can work as much or as little as they want, but teachers frequently earn over $1,500 a month working 15-20 hours a week.
All you need is a Bachelor's degree, some experience working with children (tutoring, coaching or babysitting counts!), and a stable internet connection.
Does this sound like the perfect fit for you? Click here to apply or read on to learn every little thing you need to know about teaching with VIPKID!
While I am not personally a VIPKID teacher, I've spoken to several VIPKID teachers, the company, and spent some quality time in large Facebook groups for VIPKID teachers to bring you the most detailed guide possible on this work-from-home opportunity. If you feel like I've missed anything, just drop a note in the comments, and I'll be sure to get an answer to your question!
The Complete Guide to Teaching with VIPKID
What is VIPKID?
---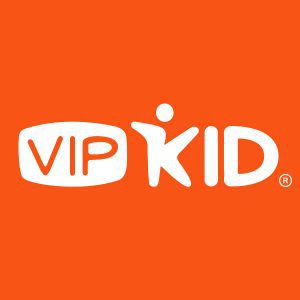 VIPKID is an online English language-learning company for children in China started in 2013. The four founders believed there was a more effective way to teach a foreign language than the rote memorization often offered in Chinese schools. So, they created VIPKID as a way to integrate English learning with creativity, curiosity, critical thinking, and, most importantly, fun!
VIPKID connects each student to an American or Canadian teacher for 25-minute, one-on-one lessons from the comfort of their home. The classes are intended to be silly, fun, and offer full immersion (i.e., only English is spoken). Students range from ages 4 to 12 and learn not only the language but about American culture and traditions.
And the system is working for the students, as well as the teachers!
There are currently over 200,000 students using VIPKID and over 30,000 teachers! In 2015 VIPKID was named the Most Powerful Education Brand in China by Tencent. In 2016, it became the official provider of the TOEFL Primary assessment in China.
The TOEFL (Test of English as a Foreign Language), if you aren't familiar, is a test required for students who want to apply for US primary schools, colleges, or higher education institutions. The TOEFL Primary assessment measures a child's grasp of English at ages 8 and above. And students who have completed tutoring with VIPKID? They're rocking it.
What is it Like Teaching for VIPKID?
---
Teaching live classes online to kids across the globe is a relatively new concept. So, if you are accepted as a teacher, here's what you can expect working with VIPKID.
Do I Have to Work Certain Hours?
Technically, no.
You set your own hours and pick the days and times you want to work. Work as many or as few hours a week as you wish. VIPKID used to require a minimum of 7.5 hours a week, but they changed that policy in 2017.
But your students are based in China.
This means you have to take the time difference into account. You can open your schedule in time slots between 9:00 AM and 9:30 PM Beijing time. If you are on the East Coast, like me, that means you can teach between 9:00 PM and 9:30 AM EST.
Peak hours are 6:00 PM – 9:00 PM BJT during the week and 9:00 AM to 9:30 PM BJT on the weekends. If you don't have availability between 6:00 AM and 9:00 AM EST or on weekend nights, it may be harder to fill your schedule.
Do I Have to Come Up with My Own Lesson Plans?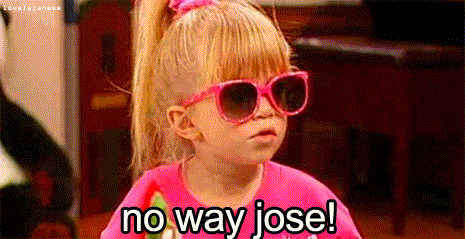 The VIPKID teach has materials designed for each and every class. As a teacher, you'll get access to the slides 12 to 24 hours before a lesson and can review them beforehand. Then just teach through each slide when you go live!
The teachers I spoke to spent 5-10 minutes before each lesson preparing for a session. They recommended flipping through the lesson, choosing appropriate props, and skimming through the notes for teachers that VIPKID provides.
Teaching without lesson planning or grading homework?! How cool is that? You can focus your precious time actually teaching and earning money, while VIPKID takes care of the rest.
What Will I Need to Teach With VIPKID?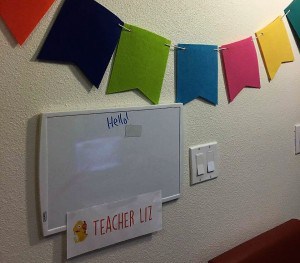 What personal finance blogger doesn't love the chance to talk about needs versus wants?
Needs: A good internet connection, webcam, headset and clean, solid colored shirt.
Many VIPKID teachers use a professional headset like this to mute out background noise and improve audio quality. But when you are just getting started, the earbuds that come with your phone work just fine as well.
Wants: Props
VIPKID is a visual learning platform for young kids. The more ways you have to reach a student the better. And props make things fun and interactive.
You can start with toys from your kids' rooms, birthday party decorations, and free printable props. But many of the VIPKID teachers I spoke to can't stay away from the dollar section at Target!
A few basics you may want to consider are:
Most VIPKID teachers get started without spending a dime on setting up their classroom. Utilize what you have in your home. Focus on learning the systems, then improve your tools as you go.
What Does a VIPKID Class Look Like?
All VIPKID classes are one-on-one and last 25 minutes. The classes take place in VIPKID's education platform, which is kind of like Skype or Google Hangouts, except much more advanced.
The system runs through 26-30 standard PowerPoint slides on different topics and based on the age and level of the student. Once the class begins, and the slides are loaded, the students can circle objects, draw, write, and type on the screen. The system is designed to be easy to use for the teacher and fun for the students!
On your screen, you will be able to see the slide, a small box with your video, and one showing your student. (See the screenshot below.)
There is a rewards system built into the platform to keep the students interested and engaged, but many teachers incorporate their own rewards systems into their teaching. These are little things like building an ice cream cone, but they make the classes so much more fun for the students.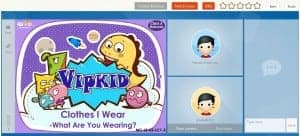 Over the last few months, VIPKID has been advancing their platform by creating far more interactive slides to make the lessons even more fun for the students. You can complete an additional free certification to teach interactive classes. Those lessons have the same material as the current classes, but allow students to drag and drop, play sounds, and activate new reward systems. (You can also turn off a student's mouse if you have an out of control doodler!)
After a class is complete, the teacher fills out a short progress report for the student. Parents can also review the teacher.
Do I Pick Students to Teach, or Do They Book Me?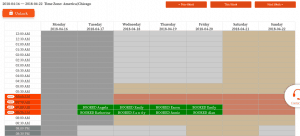 Your students select you.
You set your available timeslots for teaching up to a month in advance. Then VIPKID students (or, let's be honest, their parents) choose which teachers they want to book and when.
If a student or parent really likes your teaching style, they may keep seeking out the openings in your schedule and become a regular student. But, in general, you'll be teaching different kids at different times depending on demand. You teach whoever books your class.
What Should You Expect the First Month Hired With VIPKID?
We are about to dive into how much money you can expect to make with VIPKID in the next section. But before we jump in, I wanted to give a quick disclaimer.
Your first month with VIPKID could be slow.
While VIPKID will send you a few classes to get you rolling, don't expect a steady stream of classes. You have to build a reputation, secure a few regulars, and improve your booking rates.
Sometimes it takes a few weeks to get your first booking.
Some teachers only end up booking 10 to 15 hours in their first month (think $140-$210 of earnings at the low end). But then they often see a jump in the following month making $1,000 or more.
Be patient, make your first classes top notch to grow your reputation, and things will pick up!
Important note: How slow your first month is can be highly dependent on when you sign up and what hours you are willing to work. Start during a Chinese holiday or only offer off-peak hours and you'll see crickets for the first few weeks. Sign up leading into a high demand period like summer or American holidays (when other teachers may not be willing to work), and you can make bookings quickly.
But mentally prepare for things to be slow at first, just in case.

How Much Money Can I Make With VIPKID?
---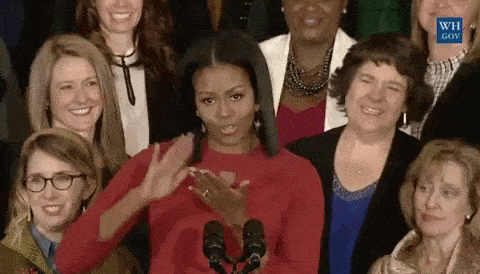 The six VIPKID teachers I spoke to were each making over $1,000 a month, while three were committing 30-35 hours a week to the platform and earning close to $3,000. It all depends on how many hours you work and what bonuses you activate.
Hold on to your hats, pay with VIPKID has many moving pieces so can be a bit confusing.
Base Pay: When you are first approved as a VIPKID teacher, you will be assigned a base pay rate between $7-$9 per 25-minute class, or $14-$18 an hour. Where you fit in this range is based on your experience, credentials, and performance during the initial interview.
Note: You are paid in full if a student cancels a class.
Bonuses: If you're thinking, "Whoa, whoa, you said we could earn over $20 an hour!" have no fear. The base pay isn't all that VIPKID provides.
VIPKID wants to incentivize teachers to be timely, active, and committed to the platform. Here are a few ways you can up your income with VIPKID.
You receive an extra $1 bonus per class if you show up on time and do your job.
Receive an additional $1 bonus per class if you teach 45 or more classes a month. (22.5 hours a month, or about 5 hours a week – not hard to hit!)
If you teach a short notice class (booked 2 to 24 hours before the class starts), get an additional $2 for that class in addition to your base pay and other bonuses.
If you teach a trial class and that student signs up for VIPKID, you get $5 for that sign-up.
VIPKID pays its teachers on the 15th of every month – they pay beforehand if the 15th falls on a weekend. The company wants to keep high-quality teachers and is happy to pay them to do so.
Confused about how much you could earn? Let's do a little math.
Example: How Much Imaginary Jane Makes With VIPKID
Jane is in her third month of working with VIPKID, has a base pay rate of $8 per class, and she is fully booked. She works from 6 AM to 8 AM and 9 PM to 10 PM EST during the week and 9 PM to 11 PM on the weekends.
(For those who aren't math nerds, that is 19 hours a week.)
($8 per class X 2 classes per hour) X 19 hours per week = $304 per week
But, Jane is also very organized and shows up to every class on time with her smiling game face on. This adds +$1 to her base rate per class.
And with 38 classes a week, she will easily hit 45 classes in a month. This adds another +$1 to her base rate per class.
($10 per class X 2 classes per hour) X 19 hours per week = $380 per week
In an average month, there are 4.33 weeks. To be conservative, we will assume a month has 4 weeks. Fair?
$380 per week X 4 weeks a month = $1,520 per month
But we aren't quite done yet! During the month, Imaginary Jane taught 10 trial classes. 5 of her trial students signed up for VIPKID memberships. So, she gets $5 for each of them!
(5 trial student sign-ups X $5 per sign-up) + $1,520 base pay = $1,555 per month
By only working in the mornings and evenings, Jane can make over $1,500 a month working for VIPKID!
Are There Opportunities for Advancement?
You betcha!
Once you complete your first contract (six months), there are opportunities to increase your pay rate and do more work within the VIPKID system.
You may get a raise in your base pay based on performance. Also, you could be offered the opportunity to become a mock class mentor or teacher mentor.
Can I Get Benefits?
No matter how many hours you work for VIPKID, you are still an independent contractor. This means you can't get health or other benefits.
On a somewhat related note, being a contractor also means VIPKID doesn't withhold taxes for you. So, you will have to set aside some of every check to send to Uncle Sam at tax time. Don't knock VIPKID for this though, as it is the reality of any legal side hustle.

What Do VIPKID Teachers Love About VIPKID?
---
You can make some significant cash working for VIPKID, have some fun, and experience teaching without the headache of talking to parents, creating lesson plans, or grading homework.
But why do VIPKID teachers love the platform and stick around?
1 – The Students!
With all the VIPKID teachers I spoke to and the commentary I saw in teacher groups, the students in VIPKID are amazing.
Unlike a traditional classroom, almost all students on VIPKID are really excited to learn. They are engaged with the material, love being silly with you, and you really get to learn about their lives and watch their language skills develop.
2 – The Pay
With the ability to make $22 an hour without chasing clients, leaving your home, or starting a business, VIPKID is a pretty unique opportunity.
Yes, freelance writers and virtual assistants can frequently make more than $22 an hour when they are actually working, but the time it takes to find clients and manage the business aspect makes it a much more substantial lift than teaching for VIPKID.
Plus, the company regularly offers opportunities to up your pay with incentives and bonuses. They will pay out small bonuses or gifts for teachers who teach during holidays, have the most excellent parent feedback in a month, or reach other milestones.
3 – The Flexibility
With VIPKID, you really can set your own hours. Of course, you can only teach during daytime hours in Beijing, but if you need to take two weeks off for school vacation or not teach on Thursday evenings because of hockey practice, you just adjust your schedule.
You can set your open hours up to a month in advance, but you can change it anytime as long as students haven't booked your timeslots.
4 – The Community and Support
Once you're approved as a teacher, you aren't just floating out in space on your own. You get support from VIPKID through teacher forums where you can interact with other teachers. You also have continuous opportunities to advance your skills with their free teacher courses.
In addition, there are numerous active Facebook groups and communities of teachers who trade tips, ideas, props and reward strategies, and more. I spent over a month hanging out in some of these groups and so many teachers supporting each other and offering advice. It was very cool.
While it might seem like all VIPKID teachers are competing to book students, it appears that the community knows there is enough demand for everyone. And with over 300,000 students on the platform, they're right!
What Don't VIPKID Teachers Like About VIPKID?
---
No job is all rainbows and butterflies.
You're teaching online, to students across the world, in a company that is rapidly growing and developing. #1 work from home job or not, there are going to be growing pains and annoyances. It is up to you to decide if the negatives are worth the benefits for you.
1 – The Hours Can Be Difficult
The peak hours for VIPKID are early in the morning during the week or through the night on the weekends. As parents who already don't get enough sleep, this can be tough for some people to get used to.
But, logging in and seeing a student's smiling face might be enough to jumpstart you! And even 2 hours before your kids wake up or late at night, five days a week, can earn you over $800.
2 – Cancellation Policy is Strict
Once you set your schedule and students start booking your open timeslots, the cancellation policy is stringent. VIPKID wants to maintain a high quality of service for their customers. And that means minimizing the number of times a student signs in and doesn't find a teacher.
Teachers are only allowed six cancellations per contract term, which is usually six months. On the 7th cancellation, VIPKID can terminate your contract!
Here's how it works.
3 canceled classes in one day counts as one official cancellation.
You can't receive more than 2 official cancellations in one Beijing calendar day.
Depending on how far in advance you cancel, you can see pay deductions as well. $10 for a class canceled within 2 hours before the start time, $2 for classes canceled within 24 hours.
VIPKID does have some exceptions to this policy, including serious illness, power outages, natural disasters, death, birth, and so forth. If supporting documents are provided, the company will invalidate your cancellation, and it won't impact your record or pay.
But still, there isn't a ton of wiggle room. You want to save your cancellations for times when you really don't have another option.
Imaginary Jane Cancellation Scenario
On Tuesday, Jane has 2 hours of classes scheduled in the morning (4 classes) and 1 hour booked at night (2 classes). In the middle of the night, Jane's son wakes up with a terrible stomach bug. She is a no-show for her morning classes because she is focused on taking care of her son, and then cancels her evening classes when she realizes this mistake.
By canceling all 6 classes, Jane receives 2 official cancellations against her total possible 6. For the morning classes, she faces a penalty of $10 per class for a total of $40. She is charged $2 for each evening class.
Due to her son being sick and Jane having to cancel her Tuesday classes, she has $44 deducted from her month's pay and uses up 2 of her 6 cancellations.
3 – No Notification for New Bookings
This one kind of blew my mind. I can only hope that a company with this much technological prowess will add a notification feature in the future but for now, they don't have one.
The only way for you to know if a student has booked one of your open time slots is to log on and check the portal.
Since classes are booked at least 24 hours in advance, VIPKID just recommends signing on once a day to check your schedule. If you forget, the VIPKID app does notify you 15 minutes before you have a class starting. But if you're asleep or away from your computer, 15 minutes won't help you much!
What to Expect in the VIPKID Hiring Process
---
VIPKID has a robust hiring process. The company offers parents in China high-quality teachers, and while a growing student base requires VIPKID to continually add new teachers, they don't want to risk diluting the quality of their platform.
But don't panic!
I spoke to six VIPKID teachers while developing this guide and they all completed the hiring process in 2 weeks or less. If you start today, you won't be waiting months to find out if you've been hired! Plus, I've got some insider tips for you on rocking the interview process.
Step 1: Submit Your Application
This is the easiest and fasted part of the VIPKID hiring process. All you have to do is click this link to apply and enter some necessary information about yourself.
It takes less than 5 minutes to plug in your resume and current location. But be sure to highlight any and all experience you have working with children and teaching. This includes mentoring, tutoring, coaching, babysitting, working as a camp counselor, you name it. The more experience you can show working with kids, the better!
Keep in mind, VIPKID does have some specific requirements. Don't apply until you are confident you meet their requirements. They are very strict about these requirements so it isn't worth applying if you can't reach them.
Requirements:
A Bachelor's degree in any subject
Experience working with kids between ages 4-12
Native English speaker (American or Canadian)
Working computer with high-speed internet
Ability to pass a criminal background check
Meet these requirements? Go to VIPKID to apply, then read on to make sure you can make sure you get hired!
Step 2: Face-to-Face or Recorded Interview
If your application is accepted, the next stage of the process is to complete an interview and demo class. This is extremely important as it decides hiring but also determines your base pay.
Remember how you can make $7-$9 per 25-minute class? Where you fall in that range is determined now.
There are two ways to complete this stage of the interview.
Interview with VIPKID Admin. This is a live, face-to-face interview completed on the VIPKID portal (the same system you will be using to teach). The interviewer will ask you a few questions about your background. Then you will teach a demo lesson for about 15 minutes while your interviewer acts like a 5-year-old student. Walking through these slides is how they evaluate your teaching skills!
Recorded interview. If there isn't an interview timeslot that works for you, you do have the option of recording a demo class. You will record a 15-minute lesson with the demo slides to submit to VIPKID. Keep in mind; there will be no student there – you'll just be talking to yourself! This makes things harder, and I would recommend scheduling a face-to-face interview if possible.
Jump to Tips for Acing the VIPKID Interview!
Step 3: Teacher Training – Introduction to Teaching
Once you pass your initial interview, VIPKID will give you access to videos where you can learn more about being a VIPKID teacher. There will be classes on the technology, teaching standards, curriculum, and policies. Be sure to watch these videos!
This is also a good time (even if you only have a day or two between your interview and mock class) to lean on the VIPKID teacher community. Find a mentor or join a Facebook group of VIPKID teachers and ask questions. Existing teachers are more than willing to help you through the process!
Here are three great groups to consider:
Step 4: Complete a Mock Class
Now that you have more information on how the VIPKID platform works, you will be asked to complete a mock class with one of the VIPKID teachers. Just like your interview, the VIPKID teacher will act like a 5-year-old student during the class. Expect this session to last about an hour.
These mock classes are designed to be just like a real class. VIPKID wants to see how well you implement their philosophy and handle teaching online. You will be given materials beforehand, so be sure to review them and prepare.
Here is how these mock classes generally go:
Introductions: The first few minutes will be general introductions. If you have questions about a slide or would like advice on how to teach a concept in the materials, ask it now! The teacher mentor running your mock class will be more than willing to give some quick advice.
Teach Class: You will teach for 25 minutes, just like a standard course. But, this will be broken into two parts. If this is your first mock class, you will teach at two levels. For the first 15 minutes, you will teach at the Beginners level. Then your teacher mentor will stop and give you feedback. They will provide you with tips to improve – be sure to utilize those in part two! Then you will teach at an Intermediate level for the remaining 10 minutes of the lesson.
Feedback: After you finish your lesson, you will be given feedback again. Your teacher mentor will spend about 10 minutes letting you know what went well and what you could improve. Your mentor may tell you what the next steps are. But if not, the official decision will be sent to you via email.
Jump to Tips for Acing the VIPKID Mock Class!
From here, there are three ways your application process can go.
One scenario is that you are approved as a teacher and move straight into signing a contract. This is less common but possible if you prepare well for your mock class!
Alternatively, you could be asked to complete a second mock class. This will work very similarly to your first class, except that you will only be teaching one level through the whole class. (Whichever level you scored highest on in your first mock class).
And finally, you could be rejected as a VIPKID teacher. If this happens, you do have the option to apply again. But I have very high hopes for anyone who follows all the tips in this guide!
Step 5: Sign Your Contract & Complete Background Check
Yay! You did it!
Now all you have to do is dot the i's and cross the t's.
Sign your contract with VIPKID (there is a minimum contract term of 6-months, but you can renew at the end of each cycle) on the platform.
Upload copies of your documents. This includes a copy of your Bachelor's degree and identification.
Complete a background check.
During this step, you will also complete your profile that is seen by VIPKID students and parents. Your profile is where they get to know you and choose whether to book you. Record a fun and professional intro video and pitch your unique background and skills in your bio!
Step 6: Become a Full-Fledged VIPKID Teacher
Once your background check is completed, you're off to the races.
Put your available timeslots into the VIPKID portal, and students can start booking you. VIPKID will provide some lessons in the first few weeks to help you get your feet wet, but they won't guarantee a full schedule.
It can take a couple of weeks for your schedule to fill up, but if you are sure to rock those first few classes, you'll get positive feedback from parents which will help attract more students.
Time to get ready to teach!
Tips for Acing the VIPKID Interview & Demo Lesson
---
In the initial 30-minute VIPKID interview, the company is looking for numerous attributes for top-notch teachers. The teachers are the face of the company to students and parents, so they can't risk hiring teachers who won't take their lessons seriously.
The acceptance rate of VIPKID applicants is less than 10%. But with a little preparation, you can be sure to be in that 10%!
Here are 15 essential tips to give yourself the best chance of acing your interview and demo lesson:
Be prepared. You will have access to the demo class slides before your interview. Be sure to read through the lesson and notes. Get a sense of what strategies you could use to reinforce the point for a young child.
Have a good internet connection. Part of this interview process is ensuring that you can maintain a secure internet connection to a Chinese server for 30 minutes. You don't want to complete this interview from somewhere with spotty reception! It will almost certainly disqualify you.
Be thoughtful about where you broadcast from. VIPKID will be looking to see if you can teach from a location well-suited for learning. Make sure the background is uncluttered, there are visible props, and it appears to be a designated teaching area. Also check that the lighting is sufficient for a student to see the teacher (without shadows), background, and any teaching tools.
Ease into your demo lesson. Remember that your demo teacher is pretending to be a 5-year-old student. When your student logs in, you hopefully won't just start teaching right away! Take a moment to have a fun greeting and establish rapport with your "student."
Reinforce point with a demonstration. VIPKID believes in TPR or Total Physical Response. The philosophy is that students learn faster and with less stress if physical movements are matched with verbal input. Use hand signals, draw on the slides, and provide movements the students can mimic to reinforce a point. (Here is an excellent article on using TPR in a VIPKID classroom!)
Be energetic and upbeat! You're working with kids! No dreary, monotone, lecturing from your college days. Have fun, smile, sing songs, and be goofy. The more engaging you are, the more your kids will learn.
Talk slowly and enunciate. We are a full speed society. We talk fast, mumble, and use slang. But for a child trying to learn a new language, those things are significant barriers. Be sure to slow down and carefully pronounce the words you are using.
Be conscious of your timing. You want to cover all the slides in a lesson. When you review the slides beforehand, get a sense of how much time you will be able to spend on each. You'll want to build your timing around your demo student's understanding, but don't get stuck in one place too long.
Use props and supplementary tools. This is related to TPR but also to keeping your students engaged. Borrow some toys from your kids or pick up some small accessories at the dollar store. Think a little whiteboard, puppets, flashcards.
Don't make it all about you. The goal of VIPKID is to get your students speaking. Ask lots of questions, play games, and encourage your demo student to talk in full sentences. The student should be speaking at least 50% of the time.
Correct mistakes in a positive manner. You're teaching, so you can't be afraid to correct errors in a student's English. Even when it's your demo teacher pretending to be a student! Give constructive criticism on grammar, syntax, and pronunciation.
Repeat areas where the "student" struggles. Don't rush through areas where a student has made a mistake. Positively correct the issue, as mentioned above, then find another way to reinforce the concept. Be patient!
Go beyond the slides. The slides for the demo lesson are there to guide the content. But an excellent VIPKID teacher will be able to extend beyond the slides to help a student understand a concept. Utilize areas where the student seems to have prior knowledge or interest.
Praise your student! Reward and praise a student for doing well! I can't say enough that this type of learning is supposed to be fun. Make sure your student knows you appreciate their hard work and think they are doing great.
Wear an orange shirt. Once upon a time, VIPKID teachers were required to wear solid orange t-shirts or polo shirts while teaching. It reinforced the brand and created continuity between teachers. While this is no longer necessary, it does show professionalism and that you did your research on the company coming into the interview. If you don't have an orange shirt, stick to a polo or button up for the meeting.
All this might seem like a ton of pressure. But by even reading these tips, you are ahead of the game.
VIPKID won't expect you to be perfect. They just want to see that you have the tools to develop into a great teacher and that you are excited about the opportunity.
The most important thing is to relax and have fun!
Tips for Acing the VIPKID Mock Class
---
Your mock class is an extension of the demo class you completed during your initial interview. Be sure to implement all the suggestions above in your mock class as well.
The difference here is that VIPKID wants to see that you have really developed your understanding of their system. They want to see you teach a full class and prove that you can take feedback and improve.
Here are five additional tips to ace your VIPKID mock class:
Prepare for your lesson: I know, I know. I said this for the interview as well. But it is even more critical here. You will have access to your full lesson, including target sentences (what you are trying to get your student to practice saying), before your mock class. Practice walking through your slides at least a few times before your lesson.
Improve your timing: Timing a lesson is really hard for new teachers. Slides go fast, and you have, on average, about a minute per slide. When you practice, leave time for student responses and time to give feedback. Remember that the student should be talking at least 50% of the time.
Hit the target objectives: The target objectives and vocabulary are the reason your student is in class. If you don't get them to practice these, what Is the point! Be sure to use the specific target sentences in your mock lesson. You can even write them on index cards or sticky notes to stick around your computer. Don't depend on your memory because you want to teach those phrases exactly.
Practice "I do, We do, You do": Remember that your students do not know English. Giving them verbal instructions is pretty much useless. It will be uncomfortable for you, and for your student. Show them what you want them to do. First, model what you want the student to do. Then, pull away some of the support and let the student attempt the task with assistance. And finally, have the student complete the task with a call and response. Use the phrase, "What do you see?" as often as possible. It is a taught phrase in VIPKID and will always elicit a response from your mock class mentor and students.
Implement Feedback: You will get feedback from your mock teacher mentor after the first 15 minutes of your lesson. Listen carefully to what they tell you to improve and try to incorporate it into the last 10 minutes of the lesson!

I'm Ready to Teach for VIPKID!
---
This is the longest post I have ever written for Mama Fish Saves.
VIPKID is one of the most attractive work at home opportunities I have come across for people who want to get started making money quickly without managing their own business. It pays well, doesn't require working during daytime hours when parents may be busy with their kids, and doesn't need any upfront expense. No classes, no joining fees, nothing.
So, I wanted to provide the most comprehensive guide possible. Hopefully, it gave you the information necessary to determine if VIPKID is for you.
If you have any other questions about applying to or working with VIPKID, comment below or shoot me an email. I can find the answer for you or connect you with one of the remarkable VIPKID teachers I met researching this guide.
Does VIPKID sound like the perfect work at home gig for you? If so, what are you still doing here!? Take 5 minutes and apply now!
What do you think about VIPKID? Are you a VIPKID teacher or know someone who is? Share your thoughts and experiences in the comments!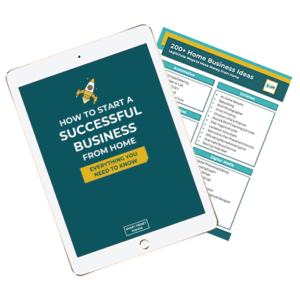 Grab Our How to Start a Business Guide + Over 200 At-Home Biz Ideas
Everything you need to choose and start a profitable business from your couch.