How to Get Started in Real Estate Investing with Live-In Flips
Why You've Got to Listen to This Episode...
Have you ever considered flipping houses? What about living in them, with your kids, through the renovations? I promise, it's not as crazy as it sounds. And If you're just getting started in real estate investing, it could actually be a really great option for you.
Real estate is one of those things that can feel really scary. And it does have a lot of moving pieces. But if you're willing to pay close attention to your market and figure out what strategy works for your family—whether that's house hacking, live-in flips, rental properties, etc.—it can be a great way to grow your wealth and create freedom in your life.
Mindy Jensen has been doing live-in flips for over 20 years. After leaving a job she wasn't passionate about to be home with her kids until they were both in school, Mindy is now the Community Manager for BiggerPockets.com – a hub for insight, advice, and community for all real estate investors, the host of the Bigger Pockets Money Podcast, and author of the book – How to Sell Your Home.
What I loved most about this interview is hearing how real estate helped Mindy and her husband achieve financial independence and create freedom in their lives. Her passion for the industry and helping other mamas achieve the same success is truly inspiring.
In today's episode, Mindy is going to share with us how live-in flips work, what it looks like with kids, and how to sell your house for the best price—whether you're a real estate investor or just ready for your next home.
Don't Miss These Highlights!
Links & Resources Mentioned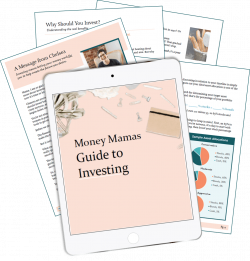 Ready to Start Investing?
Grow your wealth with confidence by downloading our free guide!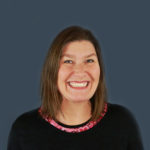 Mindy Jensen is the Community Manager for BiggerPockets.com, the host of the BiggerPockets Money Podcast and has been flipping houses – WHILE living in them – for more than 20 years. She's passionate about personal finance and financial independence and believes that anyone can achieve financial freedom if they just pay attention to their money.
Debt.com offers free expert financial education, self-help guides, and specialized professional solutions to make personal finance – and getting out of debt – stress-free. If you're feeling overwhelmed by monthly payments or balances, but don't know who to turn too, Debt.com can match you with a trustworthy, debt-solution provider to help you create a debt freedom plan. You can learn more by visiting SmartMoneyMamas.com/debt or by calling their free support line at (844) 462-8280 to discuss your options.
Other Ways to Enjoy This Podcast
Have You Subscribed Yet, Mama?
Are you subscribed to the Smart Money Mamas podcast? If you're not, I want to encourage you to head over to Apple Podcasts (or wherever you listen to your podcasts) and subscribe! I release episodes twice and week and as a subscriber, you'll be notified right away so you can take checking the feed for new content off your mental to-do list. 
Click here to subscribe on Apple Podcasts, Google Podcasts, or Spotify!