Throughout my career as a licensed real estate agent, I have coached many buyers through the home buying process. And while the usual steps tend to be cut and dry in most states, emotion and well-intentioned advice tend to get in the way of a smooth home purchase.
Choosing to buy a home is one of the most exciting and difficult decisions many people will make in their adult lives. The process can be emotionally and mentally draining—after all, the pressure to find the perfect home can take all the fun out of a home search. (In fact, the idea of a "perfect home" is just one of many misconceptions I ask homebuyers to set aside.)
Buying a home is the most expensive transaction many people will ever conduct. But that doesn't mean it has to be stressful or intimidating. So below, I share the top mistakes I see new homebuyers make, along with the same advice I share with my clients to avoid them. Whether you want to buy a home in the next couple of months or several years in the future, this is information you need to know.
We'll cover the home buying process in detail while also breaking down six of the biggest mistakes to avoid along the way. Let's dive in.
1 – Not Hiring Real Estate Agent to Guide the Homebuying Process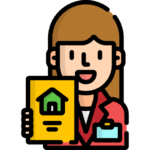 I may be biased, but I firmly believe it is a colossal mistake to buy a home without the support and expertise of a real estate agent. I have heard virtually every imaginable objection to hiring an agent. And I feel it is my ethical responsibility to set the record straight and explain why it is a huge mistake to buy a home without an agent.
Hiring a buyer's agent is the simplest way to avoid wasting time throughout the homebuying process

. Your agent has access to the local MLS (multiple listing service) and knows your local market better than you do. She can help you by providing an initial list of homes that is sure to meet the search criteria you have chosen.
An agent will walk you through every step your search and provide answers to your questions.

You miss out on this peace of mind when you try to go it alone.

Choosing to work with a buyer's agent strengthens your ability to make a competitive offer and negotiate intelligently when you find a home you love. An agent has access to a host of tools which allow him to produce a comparative market analysis (CMA), which is the smartest way to determine the current market value of any home.

Simply put, a buyer agent will make sure you negotiate the best possible terms of purchase.
2 – Not Getting Pre-Approved For a Mortgage Loan Before You Start Shopping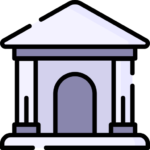 It's not absolutely necessary to obtain a mortgage pre-approval and choose a loan product before you start the homebuying process, but it's a wise move for several reasons.
First, the mortgage pre-approval process will verify that you are, in fact, financially-qualified to buy a home. If you're not yet qualified to buy, it's definitely better to find out before you fall in love with a home and have your heart broken.
Second, understanding the specific loan amount and interest rate for which you qualify will prevent you from falling in with love homes you can't afford. It will also help you understand the relationship between loan amounts, interest rates, annual property tax totals, and your monthly mortgage payment.
Third, your lender will be able to create several forecast models outlining what you may expect to pay on a monthly mortgage payment at a variety of sale prices, annual property tax amounts, and downpayment totals. You can use this information to easily see the impact a home purchase will have on your monthly budget.
Here are a few more insights I share with buyers who are evaluating their mortgage loan options:
Don't choose a lender solely based on their loan products—you should also feel comfortable with the lender representative, as this person will be your primary contact throughout the formal loan application process. If your primary contact is not responsive and available—especially during nights and weekends—this is often a red flag.
It's wise to shop around and evaluate your loan options. Multiple credit inquiries from several lenders won't damage your credit if they are all contained within a short time period. If you can reduce your mortgage APR by even a fraction of a percent, your savings will be huge over time.
Most importantly, don't allow yourself to become enamored with the loan pre-approval figures you receive from your lender. Maxing out your budget is one of the quickest paths to buyer's remorse, in my experience.
3 – Pursuing Short Sales and Foreclosures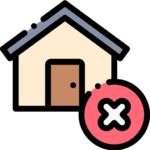 This advice will draw the ire of many well-intentioned family and friends who encourage home buyers to look for a "diamond in the rough" home that can be rehabilitated with a bit of elbow grease, but my years of experience have shown that short sales and foreclosures lead to hassle and heartbreak far more often than happiness.
Here's why:
In most markets, short sales and foreclosures are typically sold to cash buyers who can close quickly. Banks want to unload these homes as fast as possible, in most cases, which means they're not willing to wait around for a buyer who is planning to take out a mortgage.
Even if you do win a bidding war and land a contract to purchase a short sale or foreclosed home, you're not out of the woods. Many homes are in need of costly maintenance and repairs that will far outweigh the cost savings of buying a distressed property.
Even if you do everything "by the book" as a buyer, it is possible that the bank may decide to cancel the transaction seemingly at random. This recently happened to one of my clients who is an investor/home flipper. Unless you're willing to face this level of possible disappointment, the risk of a short sale or foreclosure is not worth the reward.
4 – Not Conducting a Professional Home Inspection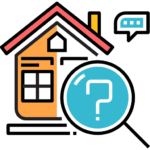 I recently closed a transaction in which I represented the seller, and to my astonishment, the buyer waived his right to conduct a home inspection. I completely understand the desire to save a few hundred dollars when you're preparing to spend what could be hundreds of thousands of dollars. However, in my professional opinion, this is one of the biggest mistakes a home buyer can ever make!
A home inspection functions as an easy escape route for home buyers—but only if you get one. Real estate purchase contracts vary from state to state, but they all include an inspection contingency which allows buyers to renegotiate the terms of a sale following an inspection or even back out of the deal without penalty if the seller does not agree to make the necessary repairs as requested. However, if you forfeit your right to an inspection, you always waive this contingency.
A professional, licensed home inspector will conduct a thorough examination of all visible elements of a home. They will examine the exterior walls, foundation, roof, grading of landscaping, plumbing, electrical, HVAC (heating, ventilation, and air conditioning), windows, water heater, kitchen and laundry appliances, sinks, toilets, and fire protection systems. All defects and necessary repairs will be included in his report, usually with pictures, which will allow your real estate agent and attorney to negotiate repairs and monetary credits with the seller on your behalf.
Please keep in mind that a home inspection may not reveal hidden defects. Home inspectors are generally not able to see behind walls, take apart appliances, or look inside sewer lines. That said, a good inspector who suspects problems that he cannot fully evaluate is likely to recommend further evaluation by a specialist.
Again, a quality home inspection is not cheap. But I have seen enough inspections pay for themselves ten times over to strongly insist that everyone conduct one.
5 – Borrowing Money While Waiting For Your Closing Date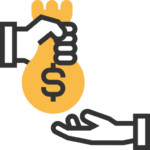 There is nothing quite like the relief a home buyer experiences after finding a home, negotiating an offer, and successfully navigating the home inspection contingency period. Most buyers usually stay very busy during the weeks leading up to the closing date. After all, moving is a lot of work!
One of the biggest mistakes a home buyer can make during this time is borrowing money. In fact, one seemingly insignificant loan could jeopardize a buyer's ability to qualify for a mortgage loan! The reason is simple: Lenders calculate a potential borrower's monthly debt-to-income ratio during the pre-approval process, and new debt incurred in the days leading up to closing could change that ratio.
If you're planning to buy a new car, a new bedroom set, or otherwise make a sizable purchase on credit in the days leading up to closing on your new home, you should always take to your lender first. They may recommend that you wait until after closing to complete your purchase if it will damage your debt-to-income ratio.
6 – Depleting Your Emergency Savings to Fund Your Downpayment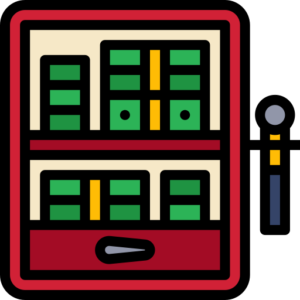 Have you heard of Murphy's Law? It's the old adage that states "Anything that can go wrong will go wrong."
In my experience, Murphy's Law is never truer than when you've just purchased a new home. For example, the air conditioning in my home stopped work on our moving day many years ago when a home security installer blew a fuse on our thermostat—and of course, this was in the middle of a record-setting heat wave.
Fortunately, we had built an emergency fund that was adequately funded to pay for exactly this kind of problem. So we called an air conditioning technician to diagnose and fix the problem, and our new home was cool again in under an hour.
It can be very tempting for home buyers to throw every available dollar into their downpayment, but maintaining an emergency fund is a smarter move for several reasons:
When an important component of your home needs repair or replacement, you're on the hook to cover the costs. Unless you have a master plan to get free money every time disaster strikes, you'll likely fall deeper into debt after a few necessary repairs.
On average, increasing your downpayment by a few thousand dollars will not make a big impact on the size of your monthly mortgage payment.
An emergency fund will put you at ease and ensure that you aren't constantly stressed about money.
Buying a Home Without the Stress
Buying a home is a big decision, but it doesn't have to stressful. If you make a plan, hire a real estate agent and avoid costly mistakes along the way, becoming a homeowner can be a joyful experience. Take each step in the process with caution, and you'll be well on your way toward joining the ranks of happy homeowners!