Recently I wrote about the three-fund portfolio. A simple, well-diversified investment strategy that is easy to manage and can be achieved with low-cost funds. However, for such a simple investment strategy, people have a lot of questions about the three-fund portfolio! And this is good! You should never use an investment strategy you don't understand. For one, you need to understand what you're buying so you can understand the real risks and realistic growth potential. But more importantly, if the person selling you the strategy (a broker, financial advisor, personal finance blogger) can't explain it to you simply enough for you to understand, you'll know they don't really understand it either. In which case, it is time to find a new source of advice.
So what do people want to know about the three-fund portfolio? Let's take a look!
Common Questions About The Three-Fund Portfolio
How much should I allocate to U.S. stocks versus international equity?
This is a personal choice, determined by how global of a portfolio you want to hold and how much diversification you want. To have a truly balanced global portfolio, you would need only 36% of your total stock allocation to be U.S. equities, while 64% would be international. This would match the total balance of the world stock market today. However, very few investors do this for a variety of reasons.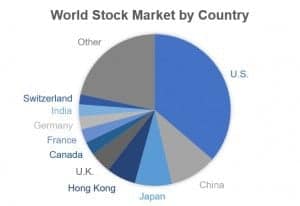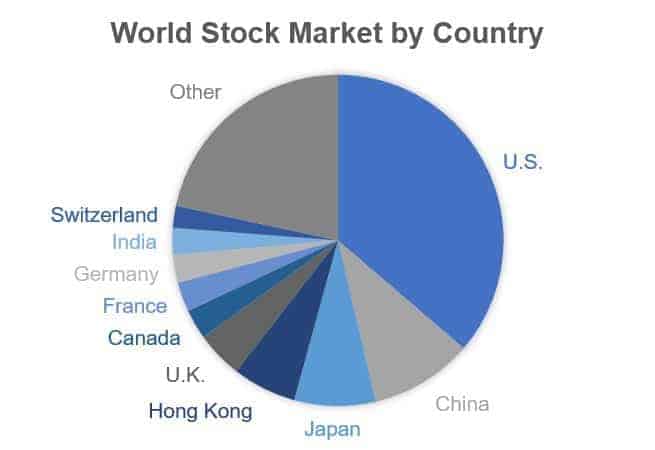 John Bogle, founder of Vanguard, and famous investor Warren Buffett both dismiss the need for international stock investing for the average family. Both believe it adds unnecessary complexity (another fund, currency considerations, etc.). Also, some international stock markets are less developed than the U.S. or have higher government involvement, which can drive higher volatility. Note, however, that neither says that this bias is based on any historical analysis. It is just a preference to keep things simple for a household investor and using only the U.S. market for long-term investments has been successful historically.
Overall, the average U.S. investor holds ~15% in international equities. Other countries may be on different economic cycles than the U.S., which adds to diversification while giving you broader exposure to growth elsewhere in the world. There isn't a lot of backtesting done on international markets that I've seen and your allocation to international stocks is a personal choice. In general, 10%-20% is a good starting point to give you some exposure to the global economy without having major concerns about foreign currency moves or other factors as you approach retirement.
Does it really matter what asset manager I use?
Personally, I love Vanguard as they are the biggest low-cost index fund provider in the world, they consistently lower fees, and their website and support staff are easy to work with. However, there has been a bit of an arms race between some low-cost index fund providers in the past several years, which creates options for investors!
The top three low-cost index fund providers currently in the U.S. are Vanguard, Charles Schwab, and Fidelity. All are great options and you can't go wrong with any of them. If you already have a 401(k) or brokerage with one of these companies, it may be easiest just to keep your other investments there as well. The differences in fees are very minimal and simplification is always great.
Here are the current fees for Vanguard, Charles Schwab, and Fidelity for a three-fund portfolio.

Both Charles Schwab and Fidelity have recently cut fees to be lower than Vanguard, and Charles Schwab is the only one of the three providers that doesn't have an investment minimum to get these low fees. (Fidelity and Vanguard require $10,000 per fund to get the lowest fees.) However, there is one thing this chart is missing. Scale.
For Charles Schwab, total assets managed by the three funds listed here is $11.3 billion. For Fidelity, total assets managed across the three is $76.3 billion. Compare either of those to Vanguard, which manages $312.2 billion over just those three funds, and the other two are dwarfed. When it comes to fees, scale is what allows asset managers to reduce costs. It wouldn't be surprising to see Vanguard lower fees again to come in line with either of the other two players.
What does it mean to rebalance your portfolio?
Rebalancing your portfolio is a pretty simple process, it just requires a small bit of math! All you do is sell some of one fund and buy some of another to achieve your target asset allocation.
Even if you invest in line with your desired allocation, over time your three investments (U.S. stocks, international stocks, and bonds) won't grow at the same rate. That's the beauty of diversification! Your three-funds move independently. Over the long-term, stocks should grow faster than bonds, meaning you will have a higher allocation of stocks than you intended. You occasionally need to sell stocks and buy bonds to rebalance (or vice versa in a market downturn).

How often should I rebalance my portfolio?
This is based on your risk tolerance (how committed are you to that 80%/20% split?), cost considerations (are your investments largely in taxable accounts where you may have to pay taxes on what you sell to rebalance?), patience for the process (how often do you want to do the math to rebalance?).
Vanguard put out a white paper on best practices for rebalancing and concluded that a semiannual or annual rebalancing, with an 5% threshold to do so, was a fair compromise on the above considerations.
In other words, if your target allocation was 60% stocks, 40% bonds you would check every 6-12 months to see if your allocation had drifted to 65% stocks, 35% bonds and rebalance. In most cases, you wouldn't be that unbalanced and you could continue on your merry way. Personally, that is the strategy I use.
For an example of how this works, Vanguard showed that from 1926 through 2009, you would have rebalanced only 28 times in 82 years. Your average stock allocation over time would have been 60.7% (pretty darn close to 60%!), with an average annual return of 8.6% and the lowest volatility of any of the rebalancing frequencies. Rebalancing 28 times in 82 years sounds like a pretty manageable strategy to me!
How do I manage a three-fund portfolio over multiple accounts?
Managing a portfolio of only three funds at only one investment provider sounds like heaven. However, for most of us, we have investments in at least two places. For instance, I have a 401(k) through my work with one provider, a legacy brokerage account that holds stock from an old employer (fun fact: I can't actually buy and sell single securities at my current job, so I'm stuck with those old employer shares!), and my rollover IRA, personal investments, and Fuss Fish's 529 plan at Vanguard. Plus my husband has an old 401(k) that we have yet to roll into a Vanguard IRA.
While multiple accounts can be frustrating, it also gives you options. Your employer 401(k) or 403(b) may not have a low-cost index fund option for bonds or international stocks. In these cases, you can focus your investments in those accounts on U.S. stocks – almost every 401(k) or 403(b) account has a relatively low-cost S&P index fund – and balance your other allocations with investments in personal IRAs or taxable accounts where you have control of using a low-fee provider. Just remember to review your overall asset allocation once or twice a year!
Monitoring Asset Allocation with Personal Capital
While I do my best to maintain a consistent asset allocation and three-fund portfolio approach, I do need a little help to monitor all our accounts. Personal Capital offers a free service that connects all your investment accounts and helps you monitor asset allocation, performance, and your preparation for retirement over time. It also helps you calculate your net worth by adding your home, mortgage, and any other debts! Below is a sample screenshot of Personal Capital's asset allocation page. Click here to join Personal Capital and start monitoring your investments and goals!
Note: Part of Personal Capital's free services is that they also have in-house financial advisors. When you sign up, they may call you to see if you are interested in further hands-on 1×1 services. These will cost money and you are welcome to say no and continue using their free tools.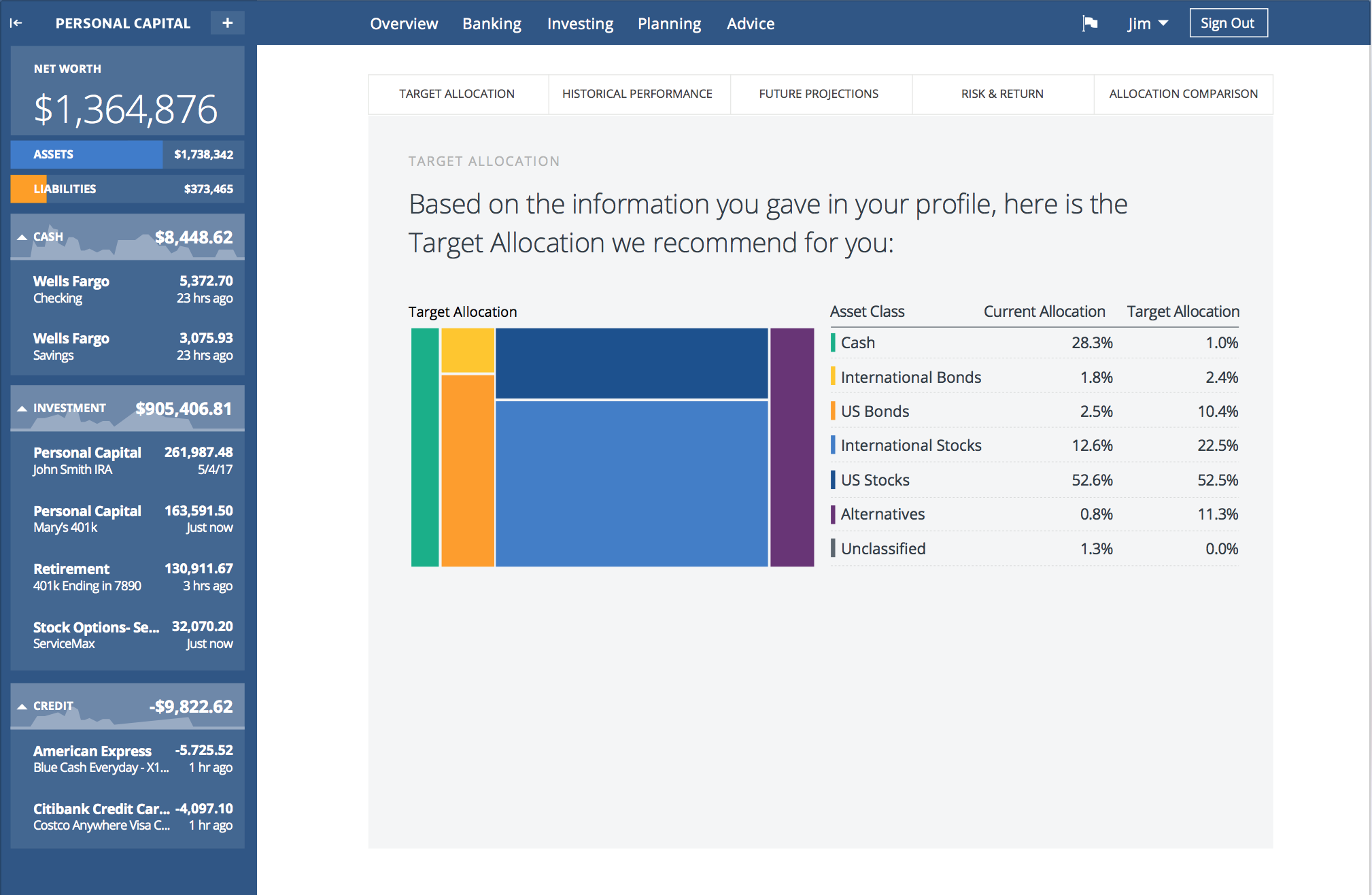 If you use a three-fund portfolio, what issues or questions have you run into implementing or maintaining it? Drop a note in the comments to share your experiences! Maybe I'll add your question to this post!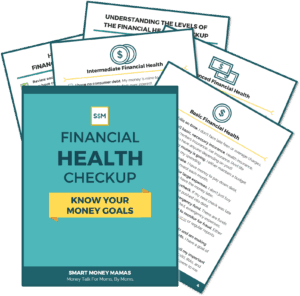 Wondering whether you're doing the right things with money or what you should focus on next? Download our quick financial health checklist and see where you stand!