Big financial goals are naturally long-term. We work hard and chip away at them, bit by bit, dealing with the "two steps forward, one step back" dance of life. On the toughest days, it is easy to fall into the trap of believing that the rich and successful were either born that way or managed to get unfairly, incredibly lucky.
Yes, children of college graduates are more likely to grow up to be college graduates. Statistically, children of entrepreneurs are more likely than other children to pursue their own businesses. But these paths are open to everyone if we are willing to broaden our worldview, persevere through the tough times, and consistently make moves that get us closer to our goals.
To keep motivation up through setbacks, I believe every person should know some of the great rags to riches stories in our history. Here are three of my favorite stories to motivate anyone to hustle!
Made of steel – Andrew Carnegie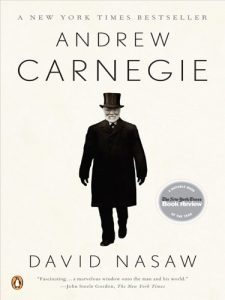 Carnegie is well known as one of the top 5 richest people to have ever lived. He grew the U.S. steel industry dramatically in his career and ultimately sold his Carnegie Steel Company to JP Morgan for $480 million in 1901 (over $310 billion in today's dollars). But what many do not know, is that Carnegie was born into a poor family and started from nothing to build his empire.
Carnegie was born in a small house in Dunfermline, Scotland in 1835. After their small family business collapsed, Carnegie's family became so poor they would sometimes go to sleep just to "forget the misery of hunger." It was at age 12 that Andrew Carnegie moved with his family to Pittsburgh, where they all slept in one room.
At 13, Carnegie started working as a bobbin boy in a textile factory. He worked 12 hour days, 6 days a week for $1.20 per week ($36.36 in 2017 dollars, or $0.51/hr).  At 15, he started working as a telegraph messenger in the Pittsburgh Office of the Ohio Telegraph Company. There he learned all the names and locations of Pittsburgh's top businesses and met Colonel James Anderson, a man with a 400 volume personal library that he opened to working boys each Saturday night. Carnegie was a major user of the library, reading everything he could on economics.
At age 18, Carnegie became a telegraph operator at the Pennsylvania Railroad company. Within just a few years, he had worked his way up to a crucial position within the business. Thomas Scott, an executive of the railroad, was instrumental in Carnegie's career growth and encouraged him to make his first investments. While with Pennsylvania Railroad he invested in railroad cars, messenger businesses, and eventually pig iron mills for railroad track – his start in steel investing!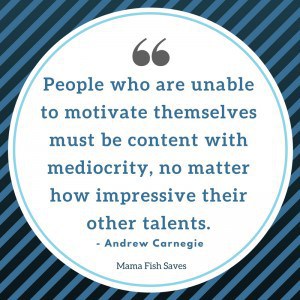 Over time, Carnegie dedicated his life to working and investing, while also caring for his ailing mother. He didn't marry until his mother had passed away when he was 51. In his time, Carnegie continually reinvested his worth (after regular commitments to philanthropy, an effort to offer educational resources to poor boys like himself who benefitted from Colonel Anderson's generosity). To this day, he owned the most extensive iron and steel operations ever controlled by an individual in the U.S.
At the age of 66, Carnegie retired, selling his business to JP Morgan. He spent the last 18 years of his life focused on philanthropy. When he died, he had already given away over $350 million of his own wealth. After his death, his last $30 million was given to various charities and foundations. In today's dollars, he gave away billions in his lifetime. Thousands of libraries, schools, and charities bear his name to this day. The bobbin boy who took every opportunity to learn a little more.
Want to learn more about Andrew Carnegie? Check out this biography by David Nasaw!
Sources: Wikipedia, Business Insider
A Magical Story – J.K. Rowling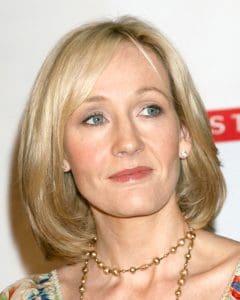 The wizarding world of Harry Potter has become a culture of its own. But J.K. Rowling, the first author to ever become a billionaire from writing, has a story with its own magic.
J.K. Rowling wrote the first Harry Potter book, Philosopher's Stone, over five years from 1990 through 1995. She wrote through her mother's death from MS, a move to Portugal, a marriage, miscarriage, the birth of a daughter, separation, move back to Scotland, clinical depression, and raising a daughter as a single mother on welfare benefits. In 1994, her estranged husband came to Scotland looking for her and her daughter, forcing her to obtain a restraining order and secure an official divorce.
J.K. Rowling put all her emotion and life struggles into her writing. She wrote in cafes around Edinburgh, Scotland; walking her daughter, Jessica, around until she fell asleep and gave Rowling time to write.
In 1995, she finished the manuscript on an old manual typewriter. The first twelve publishing houses that reviewed the manuscript all rejected it. A year later, in 1996, an editor at Bloomsbury, a London publishing house, agreed to publish the manuscript. The story goes that a grandchild of the editor read the first chapter and immediately demanded that she needed the next. But she was warned by Bloomsbury, she would need to get a day job. She had little chance of making money in children's books. The rest, they say, is history.
The first three Harry Potter books all won the Nestle Smarties Book Prize, making J.K. Rowling the first author to win the prize three years running. She withdrew the fourth book from the running. This was the book that smashed all records. 372,775 copies were sold on the first day in the UK, almost the amount of copies the third book sold in the whole first year. In the U.S., 3 million copies were sold in the first 48 hours. Each subsequent book broke the prior's record.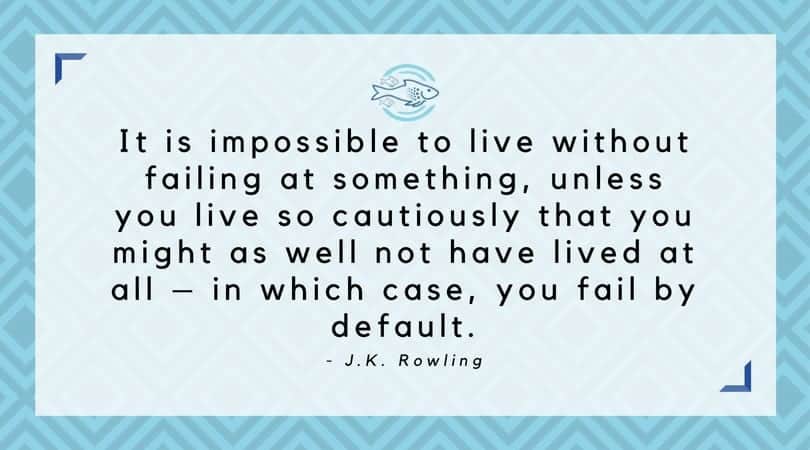 Today, she is the second-richest female entertainer and has donated almost $200 million to various charities. Her charity work focuses on anti-poverty, children's welfare, multiple sclerosis, and other various causes. She remarried in December of 2001, and had a second child, a son, in 2003.
Sources: Wikipedia, Biography.com
Homeless to Haircare Products – John Paul DeJoria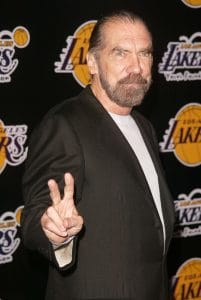 This is a story you likely haven't heard, but a true rags-to-riches story if there ever was one. Have you ever heard of Paul Mitchell shampoos or Patron tequila? What if I told you the founder of both was once the member of a gang, homeless, and a door-to-door encyclopedia salesman?
At age 9, DeJoria was selling Christmas cards door-to-door to help support his family. He joined a gang briefly as a youth before a caring teacher told him he was headed on a path to destruction. DeJoria joined the Navy at 17 and spent two years aboard the USS Hornet. He was 22 when his then wife abandoned he and his 2-year-old son, taking their rent money and the family's only car. DeJoria was evicted and forced to live on the streets as a single dad.
DeJoria was only homeless with his son for a few days, hustling to turn in soda bottles for $0.02-$0.05 each and looking for a new job. From 1966-1980 he worked as a janitor, door-to-door encyclopedia salesman, insurance salesman, and for hair care company Redken Laboratories.
In 1980, difficulty struck again for DeJoria. He was working with Paul Mitchell to launch a premium hair care product company but was having issues with his wife. Mitchell and DeJoria were working with a partner who was supposed to put $500,000 into the business. DeJoria left his wife any money they had and moved out, into his car, waiting for the investment that never came. Mitchell and DeJoria were left without options, but pushed forward with Paul Mitchell shampoos and started the company with only $700.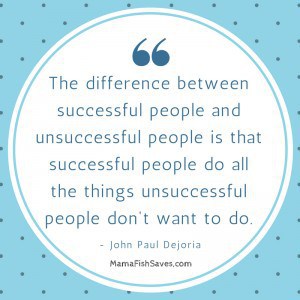 In starting Paul Mitchell, DeJoria stuck to his morals. An avid animal lover, he would never test his products on animals, instead opting to test them on himself. Paul Mitchell was always intended to be sold only to hair salons to preserve the quality, even though hair care lines can pick up significant volume from selling in retail stores, a principle they stick to this day. 37 years later, Paul Mitchell generates $900 million in revenue a year.
Today, John Paul DeJoria is estimated to have a net worth of $3.2 billion. His childhood home was about one-quarter the size of his living room today. He owns an island and 3 private jets.
A documentary, Good Fortune, was made covering DeJoria's rags-to-riches story and his major philanthropic efforts. DeJoria is a member of "The Giving Pledge", a charitable campaign led by Warren Buffett and Bill & Melinda Gates.  In his lifetime and after, DeJoria plans to give away more than half of his wealth. His major philanthropic focuses are training services to get the homeless back on their feet, fighting whale poachers, and numerous other ventures.
Sources: Wikipedia, Entrepreneur, LA Times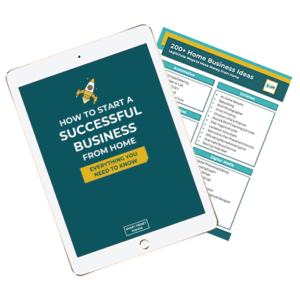 Want to Start a Business?
Download over 200 at-home business ideas with our complete guide on starting a profitable business!
What we learn from rags-to-riches stories
Sometimes it can feel like the American Dream is dead and that, in today's society, you need money to make money. However, rags-to-riches stories remind us this isn't true. What always strikes me about these stories is that these incredibly successful individuals didn't get there through an endless path of good fortune. They faced major setbacks but persevered. They were optimistic in face of impossible odds and maintained faith in their own abilities and dreams. If you're willing to put in the work, take some major risks, and power through the rough times; the path to success will ultimately reveal itself to you!
What is your favorite rags-to-riches story? How do you stay motivated to better yourself and your family? Drop a note in the comments to help inspire others!