Failing Forward & Knowing Your Worth as a Business Owner
Why You've Got to Listen to This Episode...
When it comes to reaching for our big money goals, it can be scary to take risks. It takes courage to own your value, pivot, and keep chasing a life that best serves you. Especially when things you've tried haven't panned out in the past.
This week's guest, Jamila Souffrant, founder of Journey to Launch, has faced setbacks and the struggles of entrepreneurship and kept going. She's tried different ways of building wealth, some that worked, some that didn't, and kept pursuing financial health and the right lifestyle for her.
Now, Jamila is a full-time entrepreneur. But to get there, she had to find the confidence to charge what she's worth, learn when to take calculated risks, and have the courage to fail forward.
What I love most about Jamila's story is how she's cultivated her mindset so that she can build a more profitable business that can help even more people find the freedom they desire. She's clear on what she wants and is willing to learn throughout her journey to get there.
If you've ever struggled with charging what you're worth, wondered when it makes sense to take a risk and when to hold back, or felt defeated by a financial or career setback, this episode is for you. Jamila shares her strategies and motivations to keep going and reminds us all that success is never a straight line.
Don't Miss These Highlights!
Links & Resources Mentioned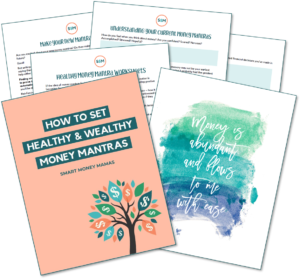 Are Your Money Mantras Helping You Reach Your Goals?
Reflect on your money beliefs and create healthier money mantras today with our free workbook!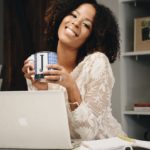 Jamila Souffrant is a Certified Financial Education Instructor (CFEI), podcaster, writer and founder of Journey to Launch, a website and podcast where she shares her journey to reach Financial Independence while helping others do the same.
Jamila is also a resident financial expert on a weekly segment on News12, the most watched local TV news station in New York City, and has been featured in other notable media outlets such as ESSENCE, Refinery 29, Money Magazine, CNBC, CBS, Business Insider and more.
Debt.com offers free expert financial education, self-help guides, and specialized professional solutions to make personal finance – and getting out of debt – stress-free. If you're feeling overwhelmed by monthly payments or balances, but don't know who to turn too, Debt.com can match you with a trustworthy, debt-solution provider to help you create a debt freedom plan. You can learn more by visiting SmartMoneyMamas.com/debt or by calling their free support line at (844) 462-8280 to discuss your options.
Other Ways to Enjoy This Podcast
Have You Subscribed Yet, Mama?
Are you subscribed to the Smart Money Mamas podcast? If you're not, I want to encourage you to head over to Apple Podcasts (or wherever you listen to your podcasts) and subscribe! I release episodes twice and week and as a subscriber, you'll be notified right away so you can take checking the feed for new content off your mental to-do list. 
Click here to subscribe on Apple Podcasts, Google Podcasts, or Spotify!