We're fortunate to live in a time where women can pave their own way and start their own business — a time where being a female entrepreneur is a thing that's celebrated.
We're seeing women start online businesses from home like becoming a graphic designer as well as brick and mortar businesses like teaching kids yoga. And women-owned businesses are continually on the rise. From 2007 to 2018, the number of female-led businesses has grown 58% with 40% of all businesses in the U.S. now owned by women.
However, starting a business is not easy, and it's definitely not guaranteed to succeed. But when you talk to successful female entrepreneurs, they almost always say it's worth it. I love hearing stories from ladies who took a chance and founded their own startups, and today, I have a few to share with you.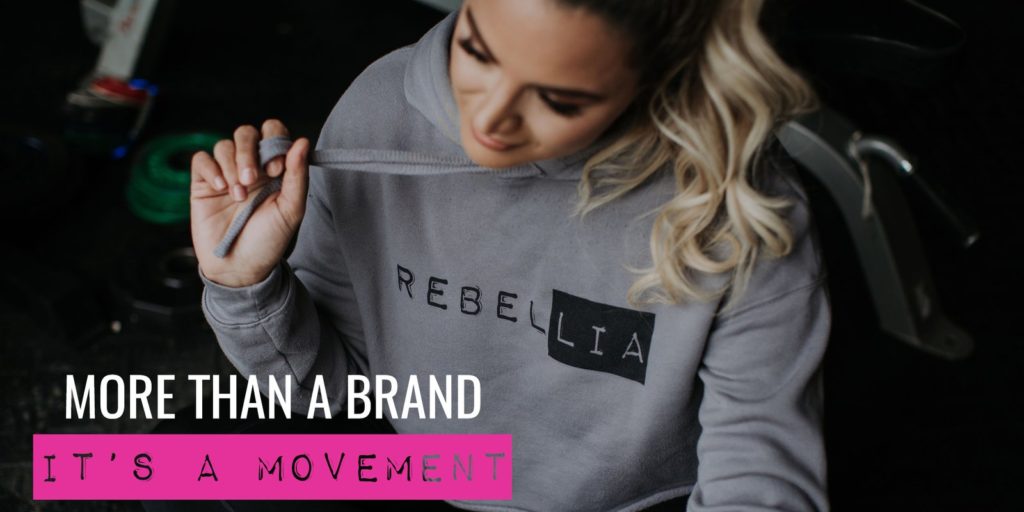 Rebellia Clothing is an online clothing boutique where women don't have to choose between having muscles and being stylish. They sell gym clothes, workwear, jeans, t-shirts, sweaters, and more designed for the active woman.
Why she started Rebellia Clothing:
"I started Rebellia because my newfound love of fitness led to my body changing, which also resulted in 'normal clothes' no longer fitting me. I knew I couldn't be the only woman with this problem, so I decided to dive in and do my best to solve it."
Her advice for aspiring entrepreneurs:
"My advice for women that want to be entrepreneurs is to choose something that you can wake up every day and love. Because it's going to get hard. It's going to be harder than other people make it seem on social media and you need to have something to hang on to while you put in the work. Both passion and patience are key."
---
Ayah Bdeir, founder and CEO at
littleBits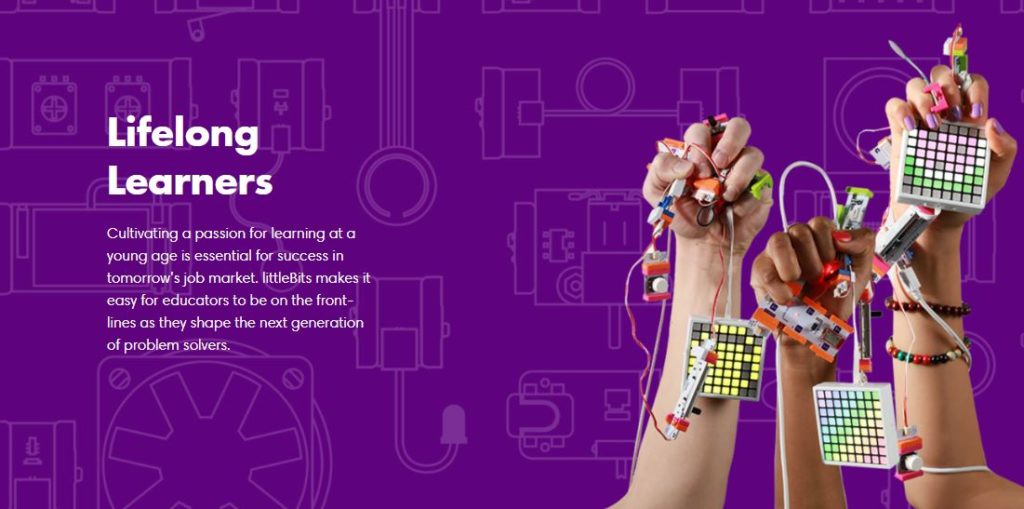 littleBits empowers students to learn through play using creativity and invention. Kids are tomorrow's leaders, and through these inventive toys, they'll not only learn skills to survive in today's ever-changing world, but they'll also gain the skills to invent tomorrow's world as well! Whether your kid is a budding astronaut and is learning to put together a space rover or is an avid music lover and building a synth kit to create their own electronic music, littleBits is an amazing inventive tool for kids of all ages.
Why she started littleBits:
"Engineering, in its traditional form, is not known for being creative, playful, or inclusive to people who haven't spent time studying it. In fact, engineering is often considered condescending, exclusionary, and functional. I was very interested in finding ways to change that: to make engineering fun, playful, accessible, creative. You could say that littleBits is the result of my attempt to remove those barriers for people. Bits are electronic components that can be used by anybody — regardless of age, gender, or technological background."
Her advice for aspiring entrepreneurs:
"For the women out there that want to be entrepreneurs, I'd encourage you to be the best you can be. In the words of Sarah Silverman, 'be undeniable' and then no one can stop you."
---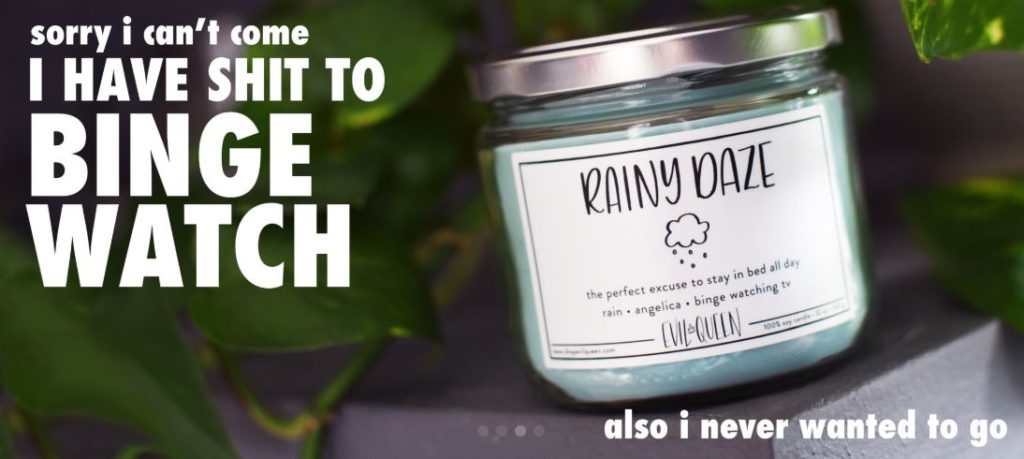 If you're looking for a small company that specializes in delightful soy wax candles with quirky labels, look no further than Evil Queen. A small team of three crafts each and every candle using 100% cotton wicks and the candles are hand-poured with love in L.A.
Why she started Evil Queen:
"Evil Queen started as what was supposed to be a side hustle. I had what I felt like was a good idea, and I took some risks and just went for it. I didn't worry about what other people were going to think—didn't question, "is this going to sell? What will I do if it doesn't?" I just knew in my heart that I had a good product and nothing was going to take that away from me."
Her advice for aspiring entrepreneurs:
"This is truly the best advice I can give: if you believe in your product or idea, other people will too. You have to be your own biggest cheerleader! Because when times are tough and it feels like everything is falling apart (it's not, but it'll definitely feel that way) you have to be able to bring yourself back into a positive mindset by remembering why you started and why you believe in your product."
---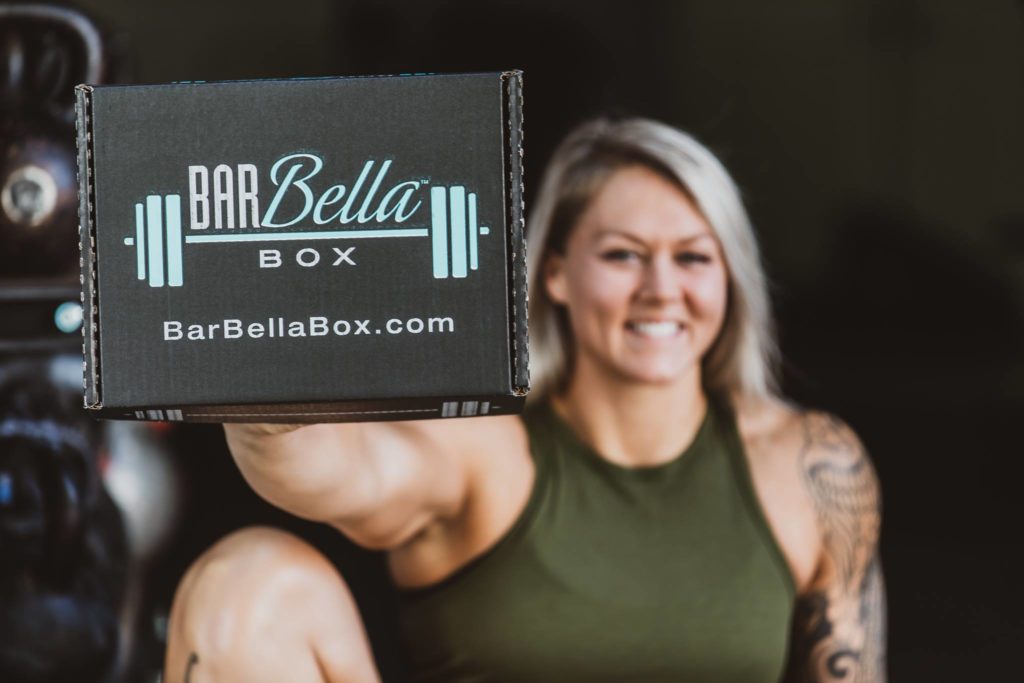 Barbella Box is a one-of-a-kind subscription box, exclusively for active women. Each box includes apparel for functional fitness, gear, accessories, snacks, supplements, workout tips, and more. It's a great way to test items out before you buy them!
Why she started Barbella Box:
"In July of 2015, I was working full time for a small marketing company in Fort Lauderdale, Florida. There came a point during my 9-5 job where I was no longer learning and growing. I wanted to do something that excited me again. But what? I've always wanted to create something of my own to give me the freedom to be my own boss.
How many of us have said that to ourselves? Now, how many have actually done it? Knowing that the odds weren't in my favor, I was determined to make it a reality.
Fitness, specifically CrossFit, was (and still is) a big part of my life. I'd heard of subscription boxes that delivered fitness products, but all of the boxes that I came across seemed to lack the essential products I was looking for. That's when the idea for BarBella Box came to be. I got to work researching subscription boxes, researching fitness trends, scouring the earth for new products in the CrossFit niche, all during nights and weekends. I needed to start something amazing. After all, if I was putting in this much effort, I wanted it to be a success.
Fast forward 3+ years, and I am the founder of BarBella Box—a monthly subscription service delivering premium fitness apparel, gear, snacks, supplements, and more exclusively for women. We've shipped over 130,000 boxes to 70 different countries and have built a beautiful community of amazing, inspirational, and strong women. I was able to quit my full-time job and become my own boss. I am now married with a new baby boy and still doing what I love every day."
Her advice for aspiring entrepreneurs:
"My advice to other women who are looking to start their own business is: Just go for it, but do your due diligence. Research is your best friend. Learn everything you possibly can about your new business venture and never stop learning. Play on your strengths and outsource your weaknesses—no one is great at everything, nor do you need to be. In my opinion, one of the major obstacles that gets in the way of a woman from her goal of starting a business is the guts to do it! Execution is everything. Once you start, don't look back!"
---
Sarah Friar of the Nextdoor app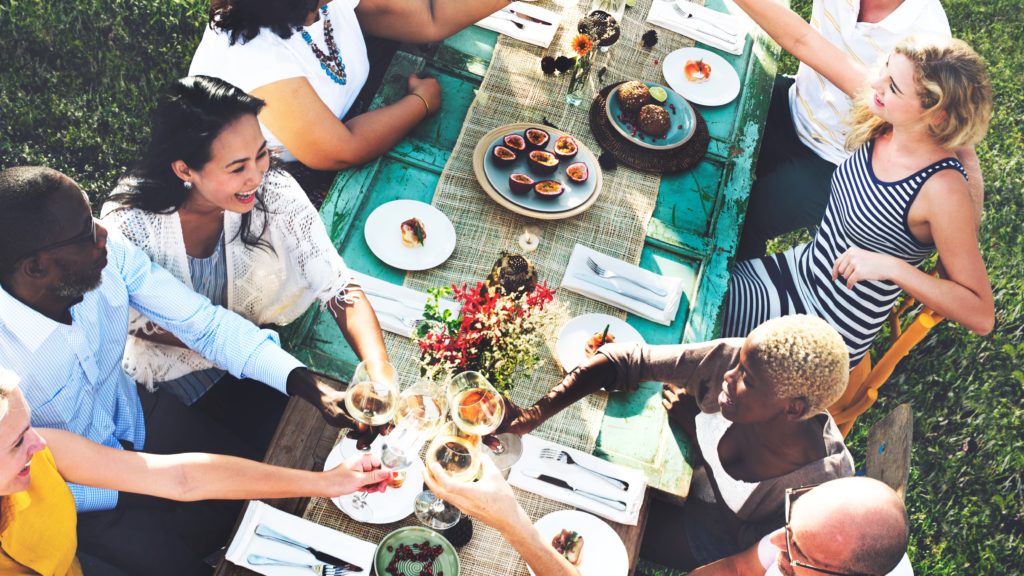 Nextdoor is a free, private social network for your community. People use Nextdoor daily to find a last-minute babysitter or hear about emergency school closings. You can find a new home for your kid's old bike, and more! It's a great way to stay connected to your neighborhood.
Her advice for aspiring entrepreneurs:
"My greatest advice to women starting out on the entrepreneur track is to surround yourself with a community of other smart, creative, driven women you admire and are inspired by. Creating connections and building stronger communities was interestingly also one of the biggest sources of inspiration and a guiding principle for Nextdoor since it was founded in 2011.

Enlist mentors and be deeply thoughtful and intentional about who you select. I think of mentors as my personal board members, and I select my board members from various aspects of my life. Someone from my current work life who sees me in my day to day; one from a previous work life; one from my personal life (for me, it's my husband); and one who is a dream mentor. Prioritizing these people and building those relationships will help you soar.

In my life, I have always been a risk taker. So another great piece of advice I'd offer is to just go, fly, leap off the cliff. You don't have anything to lose. And if you start your journey by giving yourself permission to fail, then you really don't have anything to lose. I think as women, we often feel the need to be perfect, especially if we are just starting off in a career. But by freeing ourselves from the constraints of being perfect, we allow ourselves to take more risks, to try, and to succeed. At Nextdoor, we are going to test and try a lot of things to make the company great. So as the new CEO, I am striding out not afraid of failure and asking my team to do the same.

Lastly, I'd encourage all entrepreneurs to do what makes them happy. When you are happy, you produce better work. Two years ago, I co-founded an organization called Ladies Who Launch, which is entirely focused on helping women launch their own businesses. And from this, I've seen the success that comes from doing something you are truly passionate about. So, yes, always do what you love."
---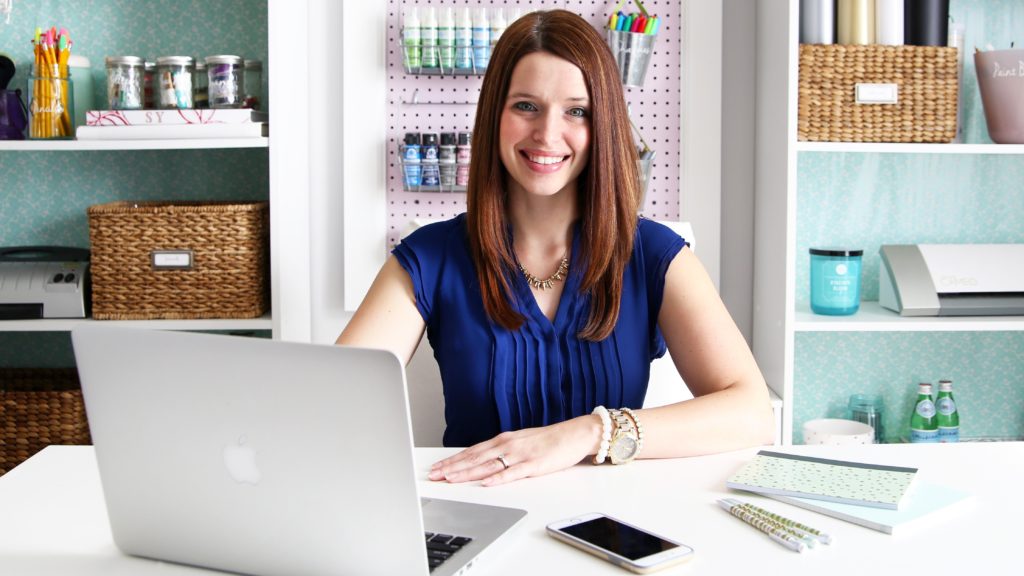 Abby Organizes is an online shop that sells beautifully hand-crafted printables for organizing almost every aspect of your life. From recipe binders to holiday planners, decluttering checklists to travel planning sheets, your whole life could be organized with this shop. We're not making any promises though!
Why she started Abby Organizes:
"For as long as I can remember, I have been organizing information. Making lists. Taking notes. Doodling pictures to help me remember things. Planning and over-planning and planning some more. There was just always something about putting pen (or pencil) to paper that helped me feel like I could conquer anything.
As I got older, I found myself starting to organize information for other people too. I would make worksheets and notes pages for my students when I was a teacher. I would make handouts and newsletters for the other moms in my MOPS group. And when I started my blog, I started sharing my love of organizing information there in the form of organizational printables.
And people actually liked them.
I was blown away. Who knew that my propensity for random doodling and incessant note-taking would actually become an outlet to help others one day?!
I have gotten more and more requests for printables of every type over the years, so recently my husband Donnie and I sat down and decided to make it "a thing." We came up with the idea for Abby Organizes: The Shop in hopes that by sharing our love of organizing information, we could help others organize their homes, families, businesses, schoolwork, and lives."
Her advice for aspiring entrepreneurs:
"My best piece of advice is to just show up and START. I see so many people get hung up on trying to make everything perfect right out of the gate that they never really get up and running and gain traction in their business. When I started my blog, I knew nothing. But I just showed up every single day and worked as hard as I could to learn more and get better. I definitely didn't do everything perfectly and have learned a ton since I started. I think my blog and business is still here and going strong more than 6 years later because I didn't spend all sorts of time second-guessing and trying to make it perfect. Just dove right into the deep end and learned to swim along the way."
---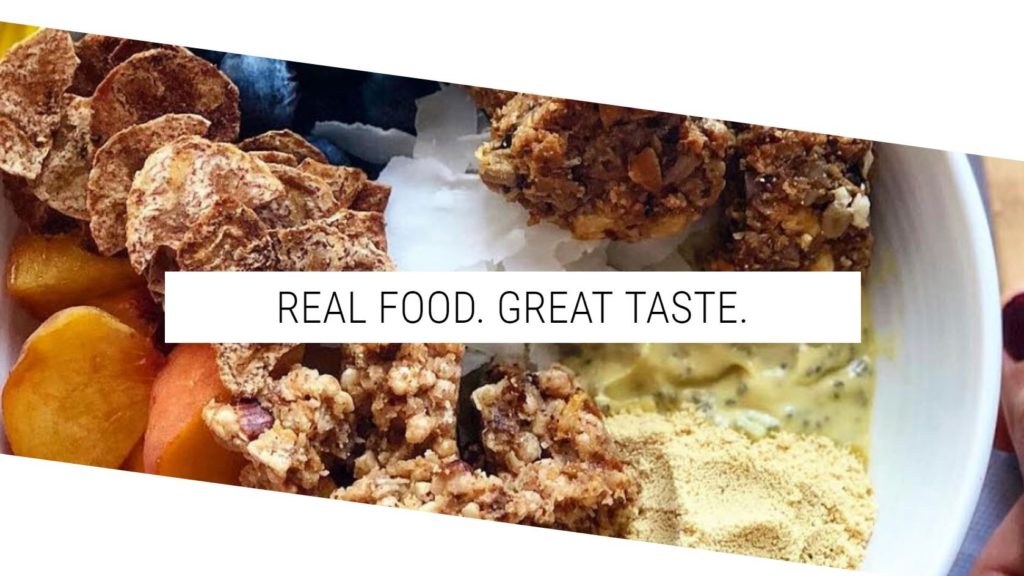 Kate's Real Food is a shop of hand-rolled energy bars made from…real food (you guessed it!). Using only organic, high-quality ingredients like organic coconut, almond butter, sea salt, all natural honey, organic oats, and dried mangoes, these energy bars are perfect for whether you're running around with your kids, heading to an important client meeting, or hitting the trails.
Why she started Kate's Real Food:
"I began Kate's Real Food knowing almost nothing about the natural CPG industry, let alone manufacturing. But I knew I had an exceptional product that people wanted. I was not satisfied with my career path at the time, so I decided I had nothing to lose, yet a world to gain in starting my own business.
A multitude of small steps eventually equated into large steps with Kate's. When I look back to my beginnings, I am still amazed at the growth."
Her advice for aspiring entrepreneurs:
"Do not fear failure. There is success in "failure" as it is also an education. If we continually concentrate on avoiding failure, we miss great opportunities that are put in our path.

If you consistently work toward your goal, passion, and dream, you will make them happen.

Ask for help when you need it. The people you encounter will share their knowledge with you and even their challenges along the way, which will most likely be similar to your own."
You Can Do This, Mama!
The amazing thing I learned while writing this article is that these shops all have actual real-life women behind them. It's their sweat and tears that have gone into everything that they make. And their passion for their products drives them to wake up and repeat the whole process over again. Above all, they all seemed ecstatic to be doing what they love.
So if you have an idea for your own business, give it a shot! The world could always, always use more women that stand up to be counted.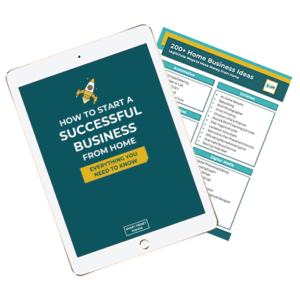 Want to Start a Business?
Download over 200 at-home business ideas with our complete guide on starting a profitable business!
Do you have a business idea you're excited to start? Already an entrepreneur with a business of your own? Tell us what you do (or want to do!) in the comments!