First-time parents stagger under the weight of learning to care for their first child. We were no exception.
But yet, we were an exception. Our oldest son displayed several health issues almost immediately. Eczema, asthma, major allergies.
As any mom of a child with health issues knows, handling these issues take more than extra time and energy. They also take money. And between the special foods and medications, we needed to earn more money.
My husband is a great provider. But he couldn't work any more hours and we were young. (Our son was born when I was 21.) Something had to change. I knew I needed a way to make money without having to take on the expense of daycare.
So, I found a solution. And it gave me so much more than money.
The Only Answer: Start My Own Daycare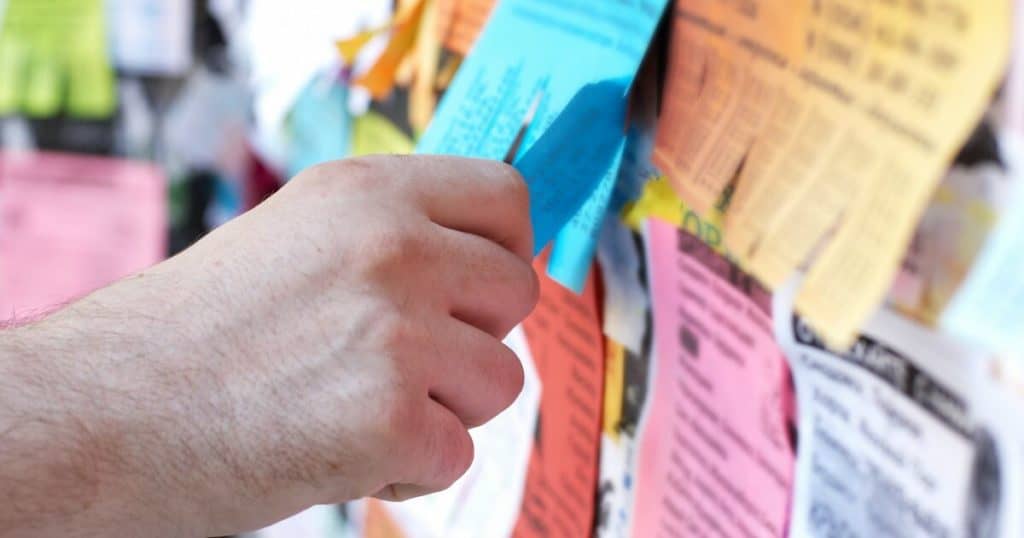 We knew whatever way I made the extra money, it had to be from home.
Besides the cost of daycare, our son was always having allergic reactions when he went to other people's homes. Twenty years ago nobody knew anything about allergies. (I'd been accused of being a 'bad mom' for not giving my son Goldfish crackers. Those would have sent us to the ER. Yep, I'm horrible for keeping my son out of the hospital. 🙄)
So, putting him in daycare while I went to work wasn't an option. I had to watch him like a hawk. But then I had a crazy idea. What if our home was the daycare?
My husband and I knew we'd have to be careful with who took on as customers since our son was so sensitive to scents. But with some planning, we hoped to find a family or two that could cover the extra costs we were accruing.
Armed with homemade flyers, I started my business.
I went around to different churches and asked them if I could put them up. (Remember this is 1999 – No social media or Google!)
I was young and determined. And I had no idea what I was signing up for!
Jumping In The Deep End
Right away, we had a few families that needed me to look after their child part-time. It was an eye-opening experience.
There were drastically different parenting styles between families that I needed to coordinate. Somehow, I had to handle each family's wants and needs without compromising my own.
And sticking to my own style was hard.
Being only 22, most of the parents I worked for were older than me. More than a few times I needed to gear up my courage to have serious talks with the parents. Some tried to walk all over me and regularly show up unannounced. Others didn't want to pay what they owed me.
My First Overnight Client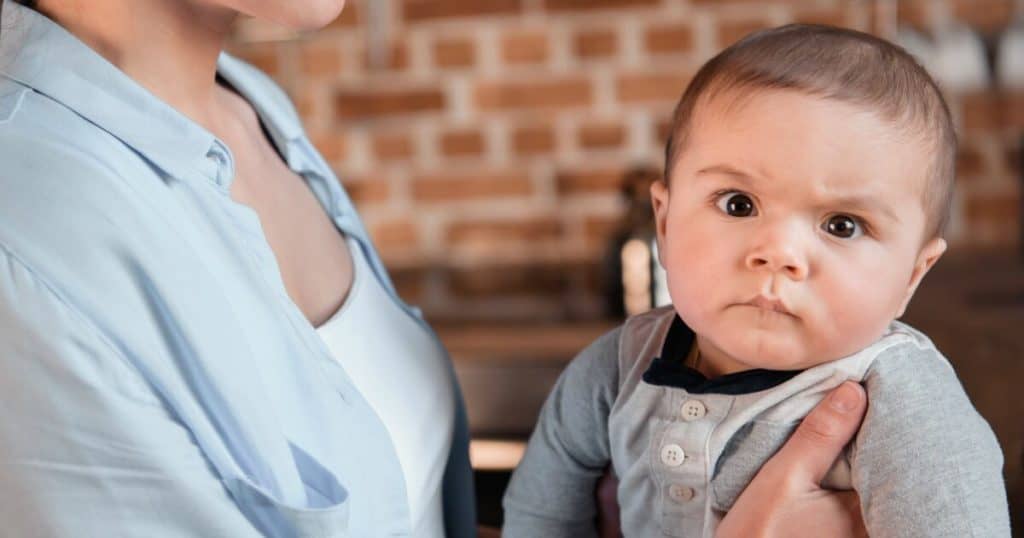 One family became a long-term job and together we had a wild start.
A woman from my church had a friend that needed a babysitter for an entire weekend. Both the mom and dad had out of town business trips at the same time. Both sets of grandparents lived thousands of miles away. They were in a pinch.
So, on a Thursday night, this woman I'd never met dropped off her 6-month-old son. For the whole weekend! (Could you imagine that happening today?!) But this mother wasn't nonchalant about leaving her son with me. She had a strict list of times he was to eat, sleep and be awake. (WHAT?)
That baby and I stared at each other for the first half hour. He didn't cry when his mom left and for that I was grateful. But he didn't smile either. He sat there emotionless. He wasn't happy but he wasn't sad. At first, he didn't interact with us at all.
I sat there wondering if I was in for the longest weekend of my LIFE!
But then he warmed up to us, slightly. He definitely didn't want me to hold him for any length of time. We went 'off script' with his strict schedule a bit. Not to disrespect the parents' wishes but so he'd have a little more fun. By the time his mom came Sunday night, he was actually smiling.
The 'Dividends' From Running My Daycare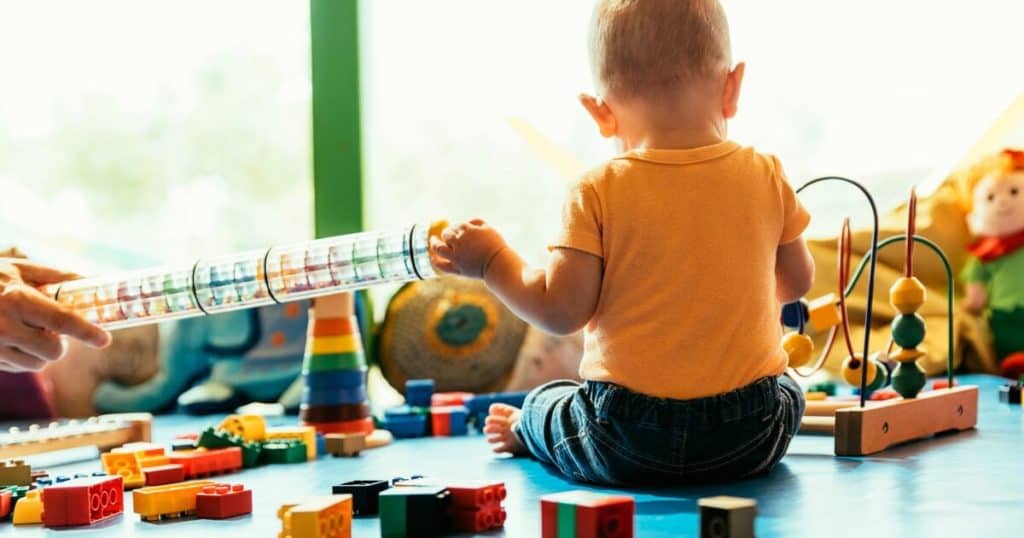 Choosing to run a daycare was hard. It earned us the money we needed, but I also grew as a parent. Something that paid dividends for years to come.
Learning how to get these kids to open up and be comfortable in my home was sometimes a monumental task. Teaching them to communicate with each other and with me seemed to be a never-ending battle. I had to have different strategies for each child. Each one responded in a unique way.
And often, I felt like I was always doing everything wrong. (All mothers feel that, but my goodness, it was even worse when it was someone else's children.) Some days it was that I didn't read to them enough. Others it was not taking them outside for long enough. I always felt like I needed to do things better. That I wasn't enough.
Was I spending enough time with my own child? Were these kids benefiting from their time with me?
Encouragement From Other Parents
But whatever terrible stories I told myself, the parents told me the complete opposite.
The parents started complimenting me on how happy their kids were after they'd been at our house. Or they were impressed by something I had taught them. Or rules that were at my house, the child decided to follow at home too. (That the parents really loved!)
After a few months, all the children were all loving it at our house. A few of them would start crying when their parents showed up because they didn't want to leave! There was one little boy that I had to tell his bed magically disappeared after nap time. There'd be no place for him to sleep that night if he stayed. He had to go home.
The kids all got so comfortable with me that they'd fight over who got to sit on my lap. Or snuggle me during a story or if we watched a movie.
I was so thankful for the encouragement. Sometimes in the moment, all you can think of is what you need to do better. And kind words from parents and smiling faces of the children in my care gave me confidence for my own parenting journey.
Winding Down Our Daycare Journey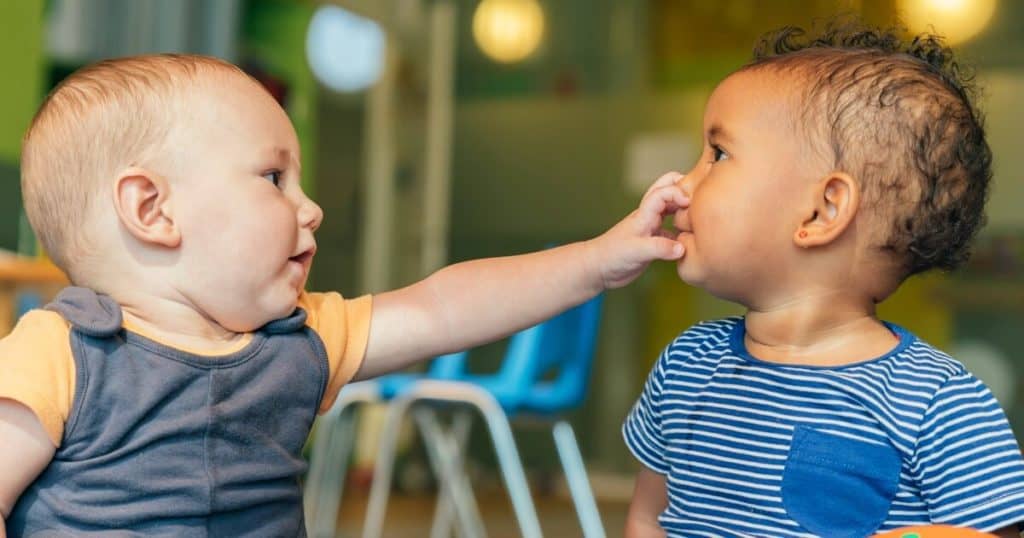 I kept my business going for more than a year. We lost a few of the families when the moms had their next baby and wanted to keep the older sibling with them while on maternity leave.
Then, it came my turn to do the same.
I took off the month before our second son arrived and the month after. The families I looked after needed to find other care.
So, remember the baby I looked after for the whole weekend? He was the only one left when I took those months off.
He was very happy to come back to our house. And we were happy to have him back too! It gave my oldest son someone to play with while I was busy with the new baby.
At the end of the first month when this mom paid me, I looked at the check. I was sure she had made a mistake. The amount was larger than usual. I looked at her with a blank face, and I was about to protest.
She said I deserved it.
There was nothing like how her son felt being at our house. The big downtown daycare had way more toys and an indoor playground. But it didn't have someone who was like a mom or favorite aunt to her son. It was then that I knew I wasn't a failure at all. I was providing a safe, nurturing environment for these kids. While their parents were working, they could relax knowing someone who loved their kids like their own was with them.
More Work, But More Reward
Running a day home was more work than I anticipated. Much more.
But it also brought me more than money. Much more.
I began to look forward to these little people, watching them learn and reach new milestones. They gave me the gift of patience and problem-solving skills I wouldn't have had if I was only taking care of my own kids. I learned different ways to encourage and teach according to their individual personalities.
Providing a day home ended up being a perfect solution. It allowed me to take care of my son's health needs while earning the money our family needed. But it also allowed me to learn from these incredible little people and open my heart and hope to them.
It was overwhelming at the beginning. But a massive blessing to our family and others in the end.
Could you imagine running a daycare for the first time with a baby of your own? Let us know what you think of Dorothy's story in the comments!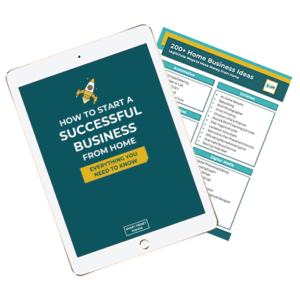 Want to Start a Business?
Download over 200 at-home business ideas with our complete guide on starting a profitable business!