How One Woman Used Her Language Skills to Launch a Business
Why You've Got to Listen to This Episode...
Today I'm talking with the founder of Bilingual Birdies, Sarah Farzam. Sarah is sharing her journey of launching her business back in 2006, which was entirely bootstrapped. Through this language learning program, children can learn Spanish, Mandarin, French, and English through an engaging mix of song and play.
Learn how Sarah is also helping others start their own business teaching kids and families in their local community. She'll share all about how you can get paid to play too! 
Moments You Don't Want to Miss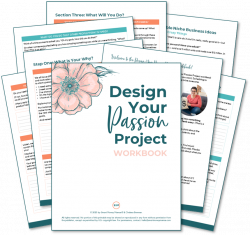 Ready to Discover Your Perfect Passion Project?
Take action on your dreams now by downloading our free guide!
Links & Resources Mentioned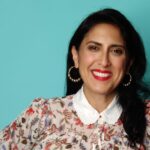 Sarah is half Mexican and half Iranian and grew up speaking trilingual. A lover of music, language, and culture, she launched Bilingual Birdies, a foreign language and live music program for young children in 2006 in New York City. Her intention was to create a space to celebrate diversity with children through the joys of language learning. She bootstrapped every step of the way and invested her own savings to start her company. 


Today licensed educators certified in the Bilingual Birdies method teach Spanish, French, Mandarin, and English to thousands of children per week across 25 cities in the US, Canada, and Latin America. Bilingual Birdies offers an online training program and business infrastructure for bilingual people to launch their own Bilingual Birdies businesses, earn money for doing what they love, and ignite a bilingual education movement in their own community.
Other Ways to Enjoy This Podcast
Have You Subscribed Yet, Mama?
Are you subscribed to the Smart Money Mamas podcast? If you're not, I want to encourage you to head over to Apple Podcasts (or wherever you listen to your podcasts) and subscribe! I release episodes twice and week and as a subscriber, you'll be notified right away so you can take checking the feed for new content off your mental to-do list. 
Click here to subscribe on Apple Podcasts, Google Podcasts, or Spotify!