How to Become a Tech-Savvy Mama & Keep Your Kids Safe Online
Why You've Got to Listen to This Episode...
Today I'm talking with educator, blogger, and the founder of Tech-Savvy Mama, Leticia Barr. She has brilliantly combined all of her super-powers to help families navigate the difficult task of parenting in the digital age and finding ways to keep your kids safe online. 
We're talking about the difference between passive and productive screen time, how to encourage kids to ask for help when they stumble on inappropriate material, and what tools you can use to monitor screen time usage.
Moments You Don't Want to Miss
What Are Your Family Money Values?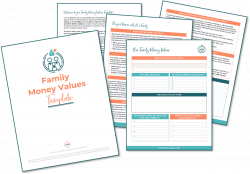 Grab our free Family Money Values Template and create a strong foundation for your family's healthy money habits!
Key Takeaways to Help You Become a Tech-Savvy Mama & Keep Your Kids Safe Online.
As always, we've rounded up our top three takeaways to summarize what we believe are the core points to remember from Leticia. 
1 - There's a Difference Between Productive vs. Passive Screen Time
I had never heard this distinction before but it's so helpful. Are they reading? Are they watching educational videos? Or are they gaming or watching a movie? What are they getting out of the experience? Are they really zoning out or are they engaging with the content and learning something new?
Limits are going to be different for every family. If your kid is doing online school, then they're going to spend more hours a day on a screen than a child who isn't. A lot of these limits come down to striking a balance between the productive and passive screen time. Making informed decisions about those limits also requires that we actually track how much time the whole family is spending online.
2 - Keep an Open Door Policy to Keep Your Kids Safe Online
Next, I appreciated the way Leticia reminds her students and kids that if they find themselves on an inappropriate site, just let a trusted adult know. As we all know, kids aren't always looking for that kind of material. It often finds them. Knowing they can come to you without judgment or risking getting in trouble will keep them from hiding it from you.
Having an open door will also allow you to answer any questions they may have or any anxieties they may have after stumbling on something that they know they should not have seen. Also, cyber bullying is a huge issue throughout childhood. Being able to share with a safe adult any time they're experiencing bullying without fear is very key.
3 - Tech is Never One Size Fits All
Finally, the personality and temperament of each child will play into the way you use tech and what limits you set for your children. You also want to think about your family values, your individual circumstances, and the season of your life that you're in. With everything in parenting and money, there's no one size fits all answer most of the time.
Screen time limits are going to change in different seasons or when we're facing different challenges, like mental health struggles for example. Maybe then screen time is a little bit higher. If it's summer and you want to encourage kids to be outside and enjoy the weather, then their screen time is a little bit less. Ultimately, it's always about aligning your tech decisions with your overall family values and helping your kids understand the why behind those limits.
Links & Resources Mentioned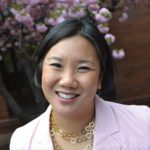 Leticia is an award-winning technology, education, and parenting blogger who founded TechSavvyMama.com and teaches middle school computer science. She has combined her knowledge of child development, psychology, education, tech and parenting to provide useful advice for families about the digital parenting topics since 2008. Leticia has been a columnist for Parents.com, has had her writing syndicated on Scholastic parents, and written for Common Sense Media.
 She currently advises YouTube as a member of the YouTube Kids Parents Panel and serves on the education advisory board for Responsibility.org. Leticia was awarded the 2020 Iris Award® for Mom Blog of the Year and is the 2018 Iris Awards® winner for Philanthropic Work of the Year. Leticia lives with her family in the Washington, D.C. area where she unplugs to spend time with her husband, 2 teens, their overly enthusiastic Golden Retriever Labrador rescue, and their growing flock of backyard chickens. 
Other Ways to Enjoy This Podcast
Have You Subscribed Yet, Mama?
Are you subscribed to the Smart Money Mamas podcast? If you're not, I want to encourage you to head over to Apple Podcasts (or wherever you listen to your podcasts) and subscribe! I release episodes twice and week and as a subscriber, you'll be notified right away so you can take checking the feed for new content off your mental to-do list. 
Click here to subscribe on Apple Podcasts, Google Podcasts, or Spotify!