Growing Wealth as a Kickass Single Mom
Why You've Got to Listen to This Episode...
As a single mom, it can seem impossible to build wealth, let alone make enough to support your family, right? The narrative out there for single moms makes us believe that they have to struggle to support their little ones while trying to earn enough to make it by.
Saying it's hard to be a single parent doesn't do it justice. You're mourning a life you thought you would have, coupled with living up to the expectations society puts on mothers. The expectations of moms these days are enormous. We're expected to work, be with our kids 24/7, keep an organized home, take time for self-care, and on and on. Fortunately, there are women out there who are making a difference to tear down that narrative.
In this episode, I'm talking with Emma Johnson, founder of Wealthy Single Mommy, the world's largest platform for single moms. As a single mom, Emma found unexpected success and meaning in both her creative and professional life. She empowers single moms and takes a strong stand – for women earning their own money, for co-parenting, and more.
What I love about my interview with Emma is her enthusiasm and drive to empower women to break the narrative that building wealth and security as a single mom is impossible. She brings such a unique and different perspective to the table that even caused me to reevaluate my own family setup to make sure that it works for us.
In today's episode you're going to learn Emma's three key pieces of advice for being a thriving single mom, including, how to let go of anger towards a co-parent, the importance of creating a lifestyle that you can afford today, and why your opinion of what successful parenting looks like is the only one that matters.
Don't Miss These Highlights!
Links & Resources Mentioned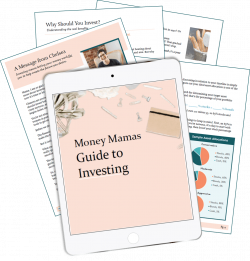 Ready to Start Investing?
Grow your wealth with confidence by downloading our free guide!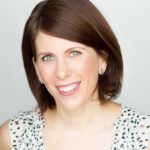 Emma Johnson is a business journalist, gender equality activist, #1 best-selling author of The Kickass Single Mom (Penguin), and founder of Wealthy Single Mommy, the world's largest platform for single moms.
A former Associated Press reporter, Emma has been featured on New York Times, Wall Street Journal, CNN, O, The Oprah Magazine, The Doctors, and many more.
Emma frequently speaks on women's issues, including at the United Nations Summit for Gender Equality. She is founder of Moms for Shared Parenting, an activist organization aimed at making equally shared parenting the norm in both culture and policy.
Debt.com offers free expert financial education, self-help guides, and specialized professional solutions to make personal finance – and getting out of debt – stress-free. If you're feeling overwhelmed by monthly payments or balances, but don't know who to turn too, Debt.com can match you with a trustworthy, debt-solution provider to help you create a debt freedom plan. You can learn more by visiting SmartMoneyMamas.com/debt or by calling their free support line at (844) 462-8280 to discuss your options.
Other Ways to Enjoy This Podcast
Have You Subscribed Yet, Mama?
Are you subscribed to the Smart Money Mamas podcast? If you're not, I want to encourage you to head over to Apple Podcasts (or wherever you listen to your podcasts) and subscribe! I release episodes twice and week and as a subscriber, you'll be notified right away so you can take checking the feed for new content off your mental to-do list. 
Click here to subscribe on Apple Podcasts, Google Podcasts, or Spotify!