"The children were nestled all snug in their beds,
While visions of sugar plums danced in their heads;
And mamma in her 'kerchief, and I in my cap,
Had just settled our brains for a long winter's nap."
– Clement Clarke Moore
Well, guess what, Dad? Mama isn't ready for sleep yet. I know what Mama has swimming through that kerchiefed head of hers.
"Ugh. I can hear Santa out there right now. A sleigh full of junk! I'm going to be paying off that jolly old elf until July. And where am I supposed to put all this garbage? Their rooms are already filled with toys that they don't play with!"
Preach, Mama. Preach.
Holiday Gifting Can Be Stressful
I'm going to be honest with you. Gifts stress me out. Choosing them, acquiring them, giving them, receiving them, paying for them, and finding a place to put them makes my headache and my stomach churn. There are two main reasons that gifting stresses me.
1 – Wasteful spending drives me batty.
2 – I can't stand clutter.
MagnifyMoney's annual post-holiday debt survey reports that Americans on average added $1,054 to their debt last holiday season. Mostly credit card debt. Seems like a bit of a financial downer for the holiday season.
Having a budget and a plan for sticking to that budget is one way that I am able to decrease my holiday stress level. And the plan I use is the 'Four Gift Rule.'
What is The Four Gift Rule?
Years before my first child was even born, I was browsing Pinterest when a pin popped up about the Four Gift Rule. If you're a parent and you're not living under a social media rock you've likely seen this rule for holiday giving.
The rule states that your child will receive something they want, something they need, something to wear, and something to read.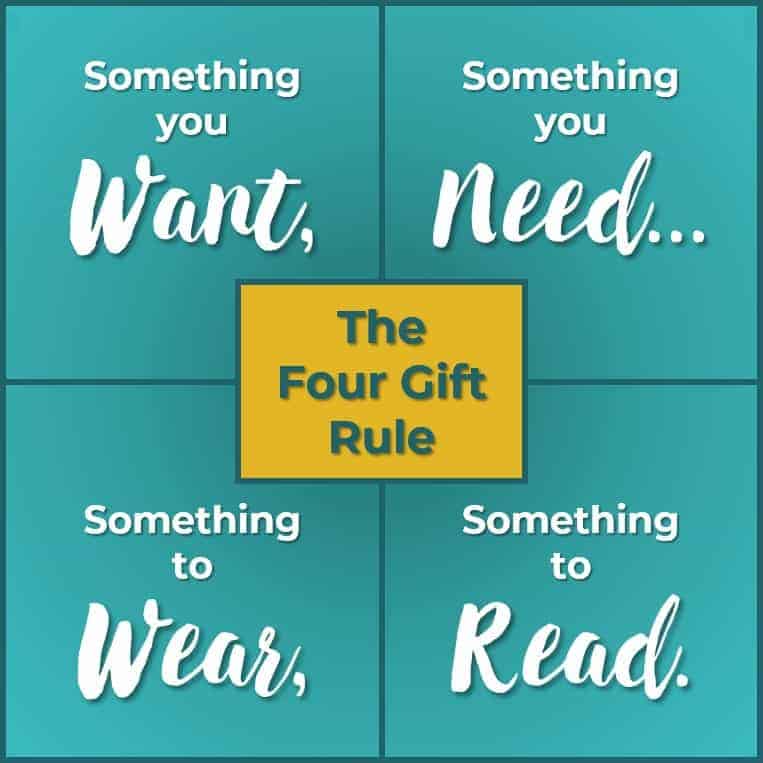 I remember loving this idea instantly. I was sure that this rule would help me to raise grateful, unspoiled, financially-wise children. One day their future spouses would look at them with admiration and say "Wow, how did you get to be such a wonderful person?" My child would respond "Well, it was my mother actually. You see, she had this thing that she called the Four Gift Rule."
Then I actually became a parent and reality hit. Things are never that simple.
I don't believe that the number of gifts that your kid receives will determine if they grow up to be an amazing person. Like everything with raising children, you have to do what works best for your family.
But, the Four Gift Rule can save your sanity. If you institute the rule consistently, it will help avoid holiday wishlist creep and an ever-growing pile of presents under the Christmas tree.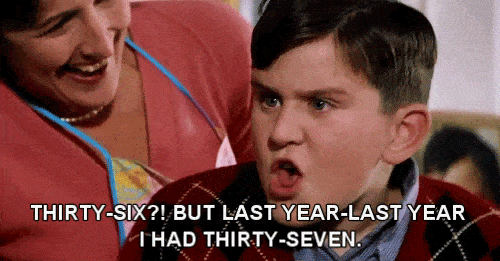 And for the benefit of your financial health, I do think that it is important to stick to a budget at holiday time. I use the Four Gift Rule as a tool to help me stay on budget and keep my home from overflowing with new toys.
6 Tips to Implement the Four Gift Rule
Wouldn't it be nice if you declared to your family's that you were adopting the Four Gift Rule and everyone just celebrated your brilliance?
Ah, the magical fairyland of mom. The reality is, you'll have to set some guidelines to help your new rule stick. Here are my top tips:
1. Set a Budget
Before you do anything, you must first decide on a budget that works for you and your family. Giving only four gifts is simply a tool to help you stick to that budget. But you can spend a lot of money on four gifts or very little, so you must have a budget in mind.
2. Decide Where You're Willing to Be Flexible
This rule tends to work well with young children who don't really comprehend the holiday hoopla yet. As my kids get older it is more and more difficult to stick to. I find myself modifying the rules a bit. Remember that it is okay to be flexible if bending the rules still fits within your goals.
For example, this year I may allow all the gifts to be "want" gifts. But I know if I do that, it might end up that way forever.
3. Don't Feel Guilty About a Smaller Present Pile
Sometimes I start to feel sad about the tiny pile under the tree. When that happens I try to appreciate that I had less planning, less shopping, and less wrapping to do. Then, I remind myself that my kids never get to open four gifts on a normal day. The holiday is still very special!
4. Set a Final Wish List Date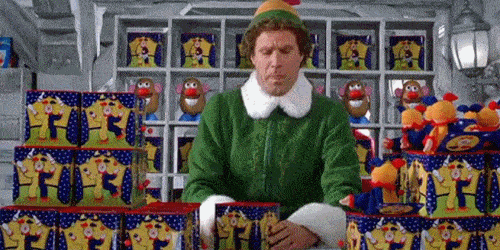 Decide on a "cut off date" for your kids' holiday wish lists. After this day, your child will not be able to change her mind about the gift that she wants.
In our family, all decisions are final on the day that we mail the letter to Santa. This will prevent last-minute purchases that can really add up. And keep you for searching for that perfect color, crappy toy-of-the-year on Christmas Eve.
5. You Don't Have to Spend the Same Across Each Gift
This rule isn't supposed to be a straitjacket. We're looking for less stress, not more!
If gift one area gets a little pricey, you can always cut costs in another category. For example, if Johnny selects an iPod for his "want gift" he might be getting socks instead of Nikes for his "wear gift."
6. Don't Be Afraid to Give Your Child a Budget
As kids get older, the things they want usually get more expensive. That's natural. If you want to keep gifts a surprise, let them know that they might get fewer than four gifts if something they want is particularly expensive.
If you're not as worried about the surprise and your child is old enough to understand budgeting, give him one.
"You can have four gifts and the total cannot go over X amount. Don't argue with me. Don't give me that look."
(He's probably still going to give you that look.)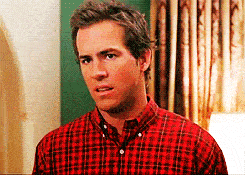 Other Holiday Gift Strategies to Reduce Stress
While the Four Gift Rule works for our family, I know that every family is a little different. So, I asked some other moms for their thoughts on this rule.
The general consensus was that nobody follows it perfectly.
If you're looking for some more options, here are some of their suggestions for alternatives.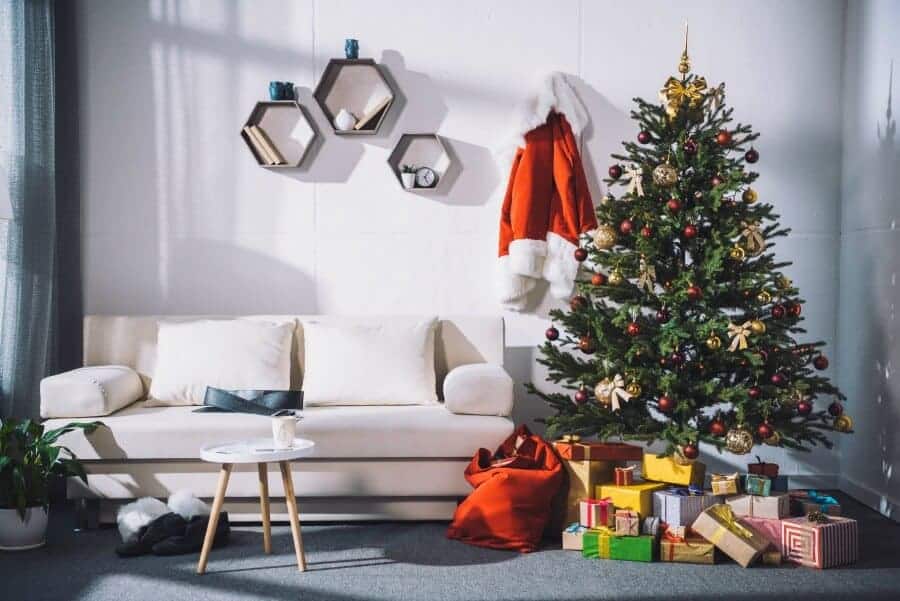 Set a Fixed Number of Gifts
Be firm about a certain number of gifts. Some moms go the way of the wise men and give just three gifts. The gifts can vary as the rule does or they might all be "want gifts."
Either way, a limited number of gifts saves precious space and money.
Focus on Experiences
Give at least one gift that is an experience gift. Consider a membership to a museum, swimming lessons, amusement park passes, movie theater gift cards, etc.
You won't have to find storage space for this gift. And it will extend the joy of the holiday when they use the experience later on!
Sub Out to Relatives
If your child has a giant wish list and you have relatives looking for gift ideas, give some of those ideas to the family members. Junior will still get what he wants and the charge will end up on someone else's bank statement.
Avoid Junk Stocking Stuffers
Most things sold for stocking stuffers are destined for the trash. It's just junk. Instead, make stocking stuffers everyday items that your kids need anyhow. Some ideas include toiletries, snacks, and school supplies.
Just about anything can seem special and exciting when it is inside of a stocking! (Well, most things. Coal, not so much.)
One and Done
Choose one larger gift that a child really wants (either in size or value). Opening one awesome thing can be just as exciting as opening a large pile of junk.
Just Do It Big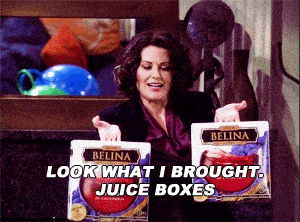 Be a rule breaker. Embrace the season. Enjoy the magic.
Fill your wine glass and let the kids circle every toy in the catalog. Remind yourself that this helps their fine motor skills.
Take a deep breath and let Santa unload his entire sleigh in your living room.
Don't Let Stress Ruin Your Holiday Joy
Whatever route you choose to go, remember that sticking to a budget will make it easier for you to rest your kerchiefed head. Your kids will have fond memories regardless.
Happy holidays, Mama.
How do you manage holiday gifts in your home? Share your strategy in the comments!