Creating More Freedom in Your Finances While Enjoying the Journey
Why You've Got to Listen to This Episode...
Do you crave more options and greater freedom in your finances? You're definitely not the only one. Obtaining financial security can sometimes feel impossible, but if we can learn to identify the emotional roadblocks standing in our way, the journey can be so much smoother—even enjoyable.
My guest today is Kiersten Saunders of rich & REGULAR, a blog dedicated to the simple goal of providing an honest, informative take on how to improve your life through mastering personal finance. Kiersten aspires to use her platform as a call to action that inspires other women to use money as a tool to improve their quality of life, build generational wealth, and become so rich they can afford to speak their truth.
What I love about this episode, aside from all the laughs, is how Kiersten is so incredibly honest about her own journey. It's really no surprise to anyone how much she's been able to achieve and how many people she inspires.
In this episode, Kiersten tells us how her journey to financial security was really an act of saving herself from herself. She shares how she and her husband overcame their differing views of money, the steps she took to permanently change her money habits, and how you can become better with your money and find success on your own journey to financial security.
Don't Miss These Highlights!
Links & Resources Mentioned
Are You Protecting What Matters Most?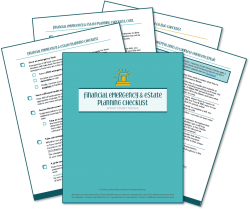 Grab our free Financial Emergency & Estate Planning Checklist to make sure you're prepared for anything life may throw at you!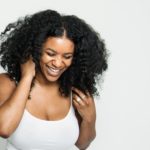 Kiersten is an engaged member of the growing FIRE (Financial Independence Retire Early) community and mom to a 2 year old. She, along with her husband Julien, launched rich & REGULAR in September 2017. Their blog has been featured in the NY Times, CBS This Morning and Glamour, but the goal remains simple: provide an honest, informative take on how to improve your life through mastering personal finance.
Debt.com offers free expert financial education, self-help guides, and specialized professional solutions to make personal finance – and getting out of debt – stress-free. If you're feeling overwhelmed by monthly payments or balances, but don't know who to turn too, Debt.com can match you with a trustworthy, debt-solution provider to help you create a debt freedom plan. You can learn more by visiting SmartMoneyMamas.com/debt or by calling their free support line at (844) 462-8280 to discuss your options.
Other Ways to Enjoy This Podcast
Have You Subscribed Yet, Mama?
Are you subscribed to the Smart Money Mamas podcast? If you're not, I want to encourage you to head over to Apple Podcasts (or wherever you listen to your podcasts) and subscribe! I release episodes twice and week and as a subscriber, you'll be notified right away so you can take checking the feed for new content off your mental to-do list. 
Click here to subscribe on Apple Podcasts, Google Podcasts, or Spotify!