How to Build a Passion Business That Works with Your Life
Why You've Got to Listen to This Episode...
In today's episode, I'm talking with Jennifer Allen, founder of Just Elope, a company that specializes in unique, intimate, and creative pop-up weddings and elopements. Jennifer has been building her passion business since 2017 while working full-time, along with being a Certified Women's Empowerment and Marriage Coach. She is an inspiration for all women who want a healthy, happy marriage and the opportunity to pursue their passions—without having to choose one over the other. Jennifer shares how she and her husband approach money, how they're financially preparing for her to take Just Elope full-time, and how she makes time for her marriage and motherhood while working her 9 to 5 and running a business.
Moments You Don't Want to Miss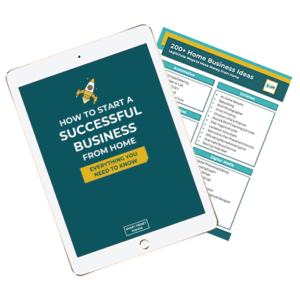 Want to Start a Business?
Download over 200 at-home business ideas with our complete guide on starting a profitable business!
Key Takeaways to Help You Build a Passion Business That Works with Your Life
As always, we've rounded up our top three takeaways to summarize what we believe are the core points to remember from Jennifer.
1 - Look For Business Opportunities in Your Own Life Experiences
As Jennifer went through her own wedding process, she found a hole in the market. She wanted a pretty, memorable wedding, but didn't want to pay an arm and a leg. And she wanted the option of making it happen quickly.
She could have written the whole experience off as something unique about her. "Well, I guess most people just don't want small weddings or are happy to go to the Court house."
But she didn't.
Instead, she did research. She got ordained. She tested her idea by first planning a handful of weddings. Then offering packages that made things easier for her and the couples.
She grew a whole successful business!
When you see opportunities in the market for things that are important to you, that's the place to dive into business. Not necessarily where you see everyone else taking action or making money (though testing and proof of concept are important) but instead focusing on where you see needs going unmet. That's how you make an impact and earn money!
2 - Starting a Business is Easier When You Aren't Reliant on That Income at the Beginning
The celebration of entrepreneurship and working for yourself that we see in popular culture these days is amazing. Heck, it's changed my life. But don't hate on your 9-5 too much. There are benefits to – well, benefits, for a start – and a steady income.
Don't quit your job at the first glimmer of a business opportunity working out. At least not without a plan.
Jennifer has been growing Just Elope, saving up an emergency fund, and getting her business to a point where cash flow is more consistent. This is not only a wise financial move, but one that will let her make more level-headed business decisions (like not chasing exhausting clients that don't fit her model) because she isn't as worried about where she is making her next dollar.
Now, when she ultimately does leave her job, Just Elope will be a stronger business for her patience and she'll have less money stress. Win-win.
3 - It's Easy to Get Lost in Your Kids & Your Partner, But Your Ambition Matters Too!
Talk to your spouse about your goals. Keep talking to your family about everyone's needs, including your own, and find a schedule that works for all of you.
Maybe two nights a week are your nights to dig in and work. Maybe you get Saturday mornings while your partner—or a babysitter, if you're single—hangs out with the kids.
If your goal is to build a successful side hustle or business, there will be days when you're working more than you want. And there will be times when you want to spend some time on your business but need to honor family or couple time. That's reality for anyone starting out.
But if it's something you love—if it's getting you closer to the life you want—don't give up.
Links & Resources Mentioned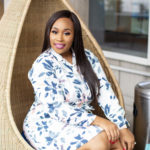 Jennifer Allen is the owner and creator of Just Elope LLC, which specializes in unique, intimate and creative pop-up weddings and elopements. Since its launch in 2017 Just Elope has booked over 115 weddings, and counting. Just Elope has been featured on the CW33, Good Morning Texas, NBC 5, and in Essence Magazine.
Other Ways to Enjoy This Podcast
Have You Subscribed Yet, Mama?
Are you subscribed to the Smart Money Mamas podcast? If you're not, I want to encourage you to head over to Apple Podcasts (or wherever you listen to your podcasts) and subscribe! I release episodes twice and week and as a subscriber, you'll be notified right away so you can take checking the feed for new content off your mental to-do list. 
Click here to subscribe on Apple Podcasts, Google Podcasts, or Spotify!