How to Brag Better & Advance Your Career
Why You've Got to Listen to This Episode...
How can you advance your career and get noticed if you hate talking about yourself? Knowing how to own your achievements and celebrate them is a major key to success, particularly for women. It's time we become confident in raising our voices in support of our skills and learn how to brag better.
In today's special bonus episode, I'm talking with Meredith Fineman, founder and CEO of FinePoint, a leadership and professional development company, and author of the new book Brag Better: Master the Art of Fearless Self-Promotion. She'll explain the 3 pillars of bragging better, why it's important to model that for our children and the other women around us, and some tips for being more strategic with your resume and bio. By the end of this episode, Meredith will have you feeling empowered to go out and take ownership of your success.
Moments You Don't Want to Miss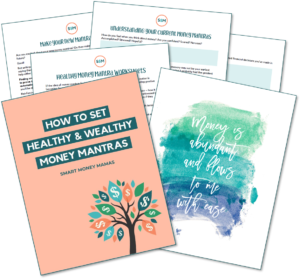 Are Your Money Mantras Helping You Reach Your Goals?
Reflect on your money beliefs and create healthier money mantras today with our free workbook!
Key Takeaways to Help You Brag Better & Advance Your Career
As always, we've rounded up our top three takeaways to summarize what we believe are the core points to remember from Meredith.
1 - You're Not Alone in Not Wanting to Talk About Yourself
No one does. Well, at least the vast majority of women don't.
If you're feeling like you don't want to talk about yourself because imposter syndrome is creeping up, you're truly not alone.
Meredith has worked with some of the most badass, successful women who still feel uncomfortable talking about themselves and owning their achievements.
We've been taught that talking about ourselves is rude or vain, but if you don't speak up for yourself, who will? If you don't feel confident in your achievements, how will other people feel confident in the work you do?
It's going to feel uncomfortable, but it will get easier the more you do it. Find coworkers and support each other. Make a schedule of how and when you'll remember to brag about yourself.
Start flexing the muscle. And maybe if we lead by example, we can raise a next generation of daughters who are proud and confident in how amazing they are.
2 - Do Not Undercut Yourself
Meredith's explanation of the difference between self-deprecating and undercutting was one of my favorite parts of her book, and I loved what she said about it in today's episode.
As soon as we say, "I hate sharing things like this…" or "Self-promotion alert!" or "I have no idea how I ended up on this stage!" we diminish our own achievements.
Think about a time you heard someone talking about themselves that way—did it make you want to check out what they had to share? Listen to their expertise? Or did it make you skeptical?
As Meredith said, think ahead. If you're sharing a clip of you speaking, are you writing something with the clip that would make you look confident and professional if a friend forwarded it to a media producer or event coordinator? Would that producer want to hit play on your clip? Or would they read your description and just assume you were an amateur?
Your achievements are just facts. You can be humble, "I was honored to get to speak at XYZ conference and wanted to share this clip of the event where I shared my thoughts on fill in the blank."
But always use language that shows you're confident in the work you've done. (Even if you have to fake it sometimes.)
3 - Be Explicit. If You Don't Share Your Achievements, Who Will?
Make a list of the things you've accomplished in your career. The things that you do well and bring you joy. Nothing is too small, especially as you're starting out. But make your achievements clear.
Do you successfully lead a team? Did you save the company money? Win a big client? Keep meetings running on schedule?
Once you've allowed yourself to write out and see your achievements, commit to starting to share them! Speak up in meetings, mention your successes in passing to your boss, forward along positive emails from clients. And don't be afraid to mention your wins more than once. People are busy and distracted—repetition helps the message sink in.
The more specific you can be, the more you can raise your voice, the more opportunities you'll find come your way.
Links & Resources Mentioned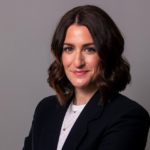 Meredith Fineman is an entrepreneur, writer, and media expert with over a decade of experience training individuals to use public relations as a catalyst for positive career change. Fineman is the founder and CEO of FinePoint, a leadership and professional development company with a focus on visibility and voice. She speaks and trains on a number of topics, and is best known for her speaking and training on women and bragging. Fineman is also the author of the forthcoming book Brag Better with Portfolio (Penguin Randomhouse) and is the creator and host of the second-hand and sustainable fashion podcast, It Never Gets Old.
Other Ways to Enjoy This Podcast
Have You Subscribed Yet, Mama?
Are you subscribed to the Smart Money Mamas podcast? If you're not, I want to encourage you to head over to Apple Podcasts (or wherever you listen to your podcasts) and subscribe! I release episodes twice and week and as a subscriber, you'll be notified right away so you can take checking the feed for new content off your mental to-do list. 
Click here to subscribe on Apple Podcasts, Google Podcasts, or Spotify!