Tired of Money Fights? Uncover Understanding & Compassion for Your Partner's Money Mindset
Why You've Got to Listen to This Episode...
Talking about money with your spouse can be tough, especially if it hasn't gone well in the past. Having the same life goals doesn't necessarily mean you have the same financial goals or the same ideas about how to get there. Understanding your partner's money mindset is key to learning how to handle money as a team so you can reach those goals together.
Today's guest, Elle Martinez, creator of the Couple Money podcast and author of Jumpstart Your Marriage and Your Money, knows first-hand how challenging it can be when your spouse has different money beliefs. When she and her husband got married they were surprised to find that they were complete opposites when it came to money.
Elle started Couple Money as a way to document what was and wasn't working as she and her husband worked together to pay down debt. Now she focuses on helping other couples get on the same page with money, dump their debt faster, and start on the path of financial freedom together.
What I love most about Elle's perspective is that it's all about learning to work better together as a couple. It's not about blame—it's about self-awareness and compassion and respect. If you work on understanding your own money mindset first, then your partner's, it's so much easier to create and stick to a plan that will take you where you both want to go.
Most of us think we know how our partner feels about money. But unless you've asked, you might be in for a surprise. Your money stories and beliefs are personal and unique to you and the same will be true for your spouse. In today's episode, Elle shares how to start positive money conversations with your spouse so you can crush your financial goals together and truly enjoy the journey.
Don't Miss These Highlights!
Links & Resources Mentioned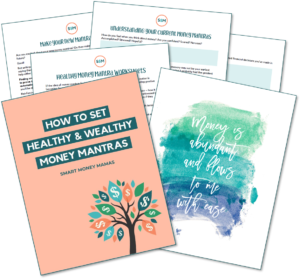 Are Your Money Mantras Helping You Reach Your Goals?
Reflect on your money beliefs and create healthier money mantras today with our free workbook!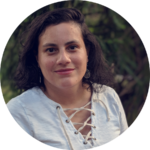 Elle Martinez is the creator of Couple Money, a community and podcast focused helping spouses get on the same page, dump their debt faster, and start on the path of financial freedom together!
She's also the author Jumpstart Your Marriage and Your Money which takes couples through step by step how to set up an automated financial system that hits their biggest money goals without having to ton of time managing it!
Debt.com offers free expert financial education, self-help guides, and specialized professional solutions to make personal finance – and getting out of debt – stress-free. If you're feeling overwhelmed by monthly payments or balances, but don't know who to turn too, Debt.com can match you with a trustworthy, debt-solution provider to help you create a debt freedom plan. You can learn more by visiting SmartMoneyMamas.com/debt or by calling their free support line at (844) 462-8280 to discuss your options.
Other Ways to Enjoy This Podcast
Have You Subscribed Yet, Mama?
Are you subscribed to the Smart Money Mamas podcast? If you're not, I want to encourage you to head over to Apple Podcasts (or wherever you listen to your podcasts) and subscribe! I release episodes twice and week and as a subscriber, you'll be notified right away so you can take checking the feed for new content off your mental to-do list. 
Click here to subscribe on Apple Podcasts, Google Podcasts, or Spotify!