Understanding and Healing Your Financial Anxiety
Why You've Got to Listen to This Episode...
Have you ever had something come up with your money that made you feel scared or anxious? A time when you felt overwhelmed or didn't know what to do?
Of course you have. We all have.
Having a healthy money mindset doesn't guarantee that financial anxiety won't ever creep in. In fact, financial anxiety is a normal, and very common, emotion that we all experience, no matter where we are on our financial journey.
But learning how to handle that anxiety and reduce the consistent, unnecessary fear is crucial to creating a healthy relationship with money. And to overcoming the negative beliefs about our abilities and what we're able to achieve when it comes to our money.
Today's guest, Lindsay Bryan-Podvin is the founder of Mind Money Balance and author of the brand new book, The Financial Anxiety Solution. She is a financial therapist and her work in the area of financial anxiety combines financial literacy with the emotional and psychological side of money.
What I love about this episode with Lindsay is how she removes the stigma about anxiety and money's relationship with mental health. We all have fears and shame around money. Lindsay lets us know that we aren't alone and that we do have what it takes to handle our money confidently.
In today's episode, Lindsay is going to take us on a journey into how she came to focus on financial anxiety and why deprivation-based personal finance advice isn't for everyone. She'll explain how you can identify your own sources of anxiety surrounding money and steps you can take to create healthier money stories. If money has been a source of anxiety in your life or the lives of your loved ones, this episode is for you.
Don't Miss These Highlights!
Links & Resources Mentioned
Special Offer for Smart Money Mamas Listeners
Lindsay is offering a FREE bonus training class on values based spending and saving to any Smart Money Mama listener who buys her new book, The Financial Anxiety Solution – A Step-by-Step Workbook to Stop Worrying about Money, Take Control of Your Finances, and Live a Happier Life. 
Simply purchase the book and email info[@]mindmoneybalance.com with your receipt to claim your free training.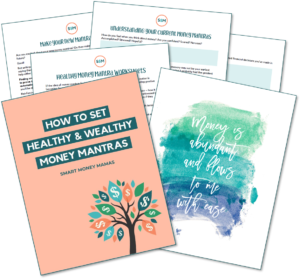 Are Your Money Mantras Helping You Reach Your Goals?
Reflect on your money beliefs and create healthier money mantras today with our free workbook!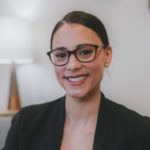 Lindsay Bryan-Podvin, owner and founder of Mind Money Balance, is a financial therapist who started her career in the field of mental health treatment and advocacy. As the first financial therapist in Michigan, she combines financial literacy with the emotional and psychological side of money. She always had an interest in mental health and found an even greater love working at the intersection of mental health and money.
She has a degree in sociology from Michigan State University, and her Master's in Social Work from the University of Michigan. She lives with her husband and their dog in Ann Arbor, Michigan.
Debt.com offers free expert financial education, self-help guides, and specialized professional solutions to make personal finance – and getting out of debt – stress-free. If you're feeling overwhelmed by monthly payments or balances, but don't know who to turn too, Debt.com can match you with a trustworthy, debt-solution provider to help you create a debt freedom plan. You can learn more by visiting SmartMoneyMamas.com/debt or by calling their free support line at (844) 462-8280 to discuss your options.
Other Ways to Enjoy This Podcast
Have You Subscribed Yet, Mama?
Are you subscribed to the Smart Money Mamas podcast? If you're not, I want to encourage you to head over to Apple Podcasts (or wherever you listen to your podcasts) and subscribe! I release episodes twice and week and as a subscriber, you'll be notified right away so you can take checking the feed for new content off your mental to-do list. 
Click here to subscribe on Apple Podcasts, Google Podcasts, or Spotify!