How to Skyrocket Your Business with the Right Mindset
Why You've Got to Listen to This Episode...
Trying something new or going after a big dream—whether it's paying off debt, changing careers, or starting a business that goes against the grain—isn't easy. It's always going to take little planning, a lot of follow-through, and a heap of guts. And all that is easier if we go at it with a healthy mindset.
Today's guest, Rosemarie Groner of The Busy Budgeter, has paid off $30,000 in debt and gone from state trooper to daycare owner to wildly successful blogging business owner. She was able to make a full-time income with her blog in just 10 months working only 10 hours a week. And by year 2, she was earning over $100K a month.
It's easy to hear all that and think she just got lucky, but that couldn't be further from the truth.
One of the biggest factors in Rosemarie's rapid success was treating her blog like a business from the very beginning. That's why I think she is kind of a mindset ninja, even if she doesn't know it.
But finding business success and financial success doesn't automatically change your money mindset. The emotions we have around money are deep-rooted and having more money doesn't necessarily change that. In fact, it can sometimes complicate our feelings about money even more like it did for Rosemarie.
Many of us have reached a big goal and then not known what to do next. Or have overcome financial stress and realized we still don't feel good about money. In this episode, Rosemarie shares how her mindset helped her grow her business so quickly and how it had to shift as she found success.
Don't Miss These Highlights!
Links & Resources Mentioned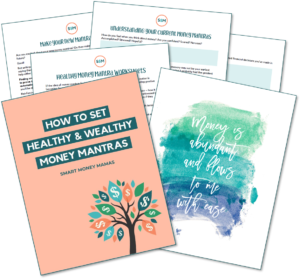 Are Your Money Mantras Helping You Reach Your Goals?
Reflect on your money beliefs and create healthier money mantras today with our free workbook!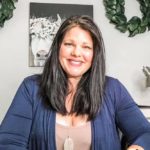 Rosemarie Groner is a formerly stressed, overworked and exhausted mom who loves blogging almost as much as she loves brownies.
You can find out more about her at The Busy Budgeter where she helps her readers learn how to escape the paycheck to paycheck cycle, even if they suck at budgeting.
Debt.com offers free expert financial education, self-help guides, and specialized professional solutions to make personal finance – and getting out of debt – stress-free. If you're feeling overwhelmed by monthly payments or balances, but don't know who to turn too, Debt.com can match you with a trustworthy, debt-solution provider to help you create a debt freedom plan. You can learn more by visiting SmartMoneyMamas.com/debt or by calling their free support line at (844) 462-8280 to discuss your options.
Other Ways to Enjoy This Podcast
Have You Subscribed Yet, Mama?
Are you subscribed to the Smart Money Mamas podcast? If you're not, I want to encourage you to head over to Apple Podcasts (or wherever you listen to your podcasts) and subscribe! I release episodes twice and week and as a subscriber, you'll be notified right away so you can take checking the feed for new content off your mental to-do list. 
Click here to subscribe on Apple Podcasts, Google Podcasts, or Spotify!