Motherhood, Money, & the Importance of Community
Why You've Got to Listen to This Episode...
Our base money stories are deep, formed when we were growing up and influenced by the people around us and their feelings about money. For most of us, our first money community was our family. How our parents felt about money is likely how we felt about money starting out—and maybe still do.
Now, as parents ourselves, we're on the other side. If we want our kids to have a truly healthy relationship with money, we have to be a positive and supportive first money community for them. Just like we need mom friends we can talk to about the latest cute/strange/amazing/terrifying thing our child did, we need money friends we can talk to about our goals, struggles, and wins.
Today we're going to talk to 3 of my favorite online money friends – Stephonee from Poorer than You, Angela from Tread Lightly, Retire Early, and Julie from Millennial Boss. They are all moms and bloggers and have each built incredible, uplifting communities.
We're going to dive into where our early money stories came from, how that influenced our lives as we became adults and moms, and how to find a positive support network if you don't already have one.
Talking about money can be terrifying, but it doesn't have to be. Join us today to learn how the right money community can help you move on from old money stories, develop money beliefs that better serve you, and reach your biggest goals.
Don't Miss These Highlights!
Links & Resources Mentioned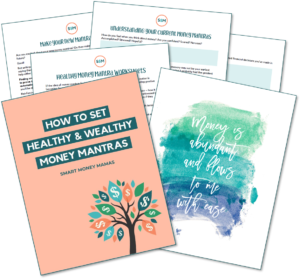 Are Your Money Mantras Helping You Reach Your Goals?
Reflect on your money beliefs and create healthier money mantras today with our free workbook!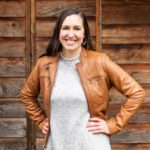 Julie Berninger is a 30-year-old new mom, blogger, and Etsy seller living in Seattle, Washington. Julie and her husband paid off over $100,000 of debt and are now saving towards financial independence. She blogs at Millennial Boss, interviews early retirees on her podcast, Fire Drill, and sells bachelorette party printables in her Etsy shop, TheSwagElephant.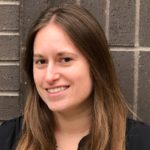 Angela Rozmyn is a Pacific Northwest native and mama to one awesome four year old son. She works as a LEED AP for a company that builds green, affordable communities in urban areas. She blogs at Tread Lightly, Retire Early about her journey toward financial independence and lightening her impact on the planet. She also runs the Women's Personal Finance community group on Facebook.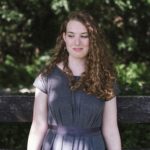 A champion for the low-income crowd and the side hustle, Stephonee started her personal finance journey as a film school dropout in a rust belt city heading into the Great Recession. Her uphill money journey has played like a comedy of errors, but she's overcome every curveball thrown so far, and is now committed to only doing work she loves and never being forced to wear a suit to a job interview again.
She lives in the pricey Washington, DC area suburbs (for some reason) with her husband and 3-year-old son, and blogs at Poorer Than You.
Debt.com offers free expert financial education, self-help guides, and specialized professional solutions to make personal finance – and getting out of debt – stress-free. If you're feeling overwhelmed by monthly payments or balances, but don't know who to turn too, Debt.com can match you with a trustworthy, debt-solution provider to help you create a debt freedom plan. You can learn more by visiting SmartMoneyMamas.com/debt or by calling their free support line at (844) 462-8280 to discuss your options.
Other Ways to Enjoy This Podcast
Have You Subscribed Yet, Mama?
Are you subscribed to the Smart Money Mamas podcast? If you're not, I want to encourage you to head over to Apple Podcasts (or wherever you listen to your podcasts) and subscribe! I release episodes twice and week and as a subscriber, you'll be notified right away so you can take checking the feed for new content off your mental to-do list. 
Click here to subscribe on Apple Podcasts, Google Podcasts, or Spotify!