How to Use Resiliency to Create the Life You Really Want
Why You've Got to Listen to This Episode...
In today's episode, I'm talking to business and finance reporter and host of the Brown Ambition Podcast, Mandi Woodruff. Mandi experienced financial insecurity at a very young age and has been intentional to find ways to create a life characterized by choices. 
We're talking about how to get scrappy when you have to, why your mental health is key to overcoming obstacles, and why prioritizing your personal goals can actually make you a better mom.
Moments You Don't Want to Miss
Ready to Set Meaningful Money Goals?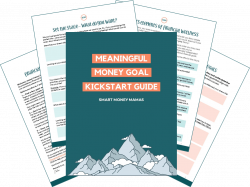 Grab our free Meaningful Money Goal Kickstart Guide and start setting goals you'll love and achieve!
Key Takeaways to Help You Use Resiliency to Build the Life You Really Want
As always, we've rounded up our top three takeaways to summarize what we believe are the core points to remember from Mandi.
1- Resilience Is Absolutely Essential
Wow, if 2020 didn't teach us this, right? Life doesn't always go as planned and sometimes it really, really sucks. But we can always choose to focus on what we can control, find the silver lining (no matter how small it seems in the moment), and choose to continue working towards our goals.
As Mandi says, get scrappy. Find creative ways to get where you want to go – even if it requires some detours – and keep that problem solving hat on.
And remember that resiliency requires you to have the mental and physical health to actually keep going. Part of resilience is knowing when to step back, take care of yourself, ask for help, and remember that if you don't take care of you—you'll never be able to build that thriving life you want.
2 - Nothing Is Final Until the Papers Are Signed—Always Negotiate
Sure, it's absolute nonsense that we put the onus of negotiating on the employee. But we operate with what we've got while pushing for change, right?
Just like Mandi was able to go back and ask for equity even after initial negotiations were done—nothing is final until the papers are signed. And even then, sometimes you can get changes.
Find a person in your life like Mandi's brother that will remind you how awesome you are and help you identify things you might not remember you can negotiate for—paid vacation time, equity, benefits.
Review a brag binder or talk to that friend before making the phone call or walking into the office to negotiate. And if what you're asking for doesn't make your hands sweaty, you probably aren't asking for enough.
3 - Have a Full Life as a Mom
As moms, we spend so much time worrying about whether we're present enough for our kids. Are we putting our needs ahead of theirs? Do they have every opportunity we can provide them?
But one of the most incredible things you can do for your kids is live out your dreams. Be your best, full self and show them how to shine. Show them joy and resilience and self-care and dreaming.
Want to start a passion project or change careers? Run a marathon or write a book?
Make it a priority.
You deserve it and your kids deserve to see you kicking butt.
Links & Resources Mentioned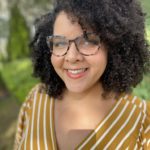 Mandi Woodruff has been reporting on finance and business for more than seven years. She joined personal finance startup MagnifyMoney in June 2016 as Executive Editor of their personal finance content. Less than a year later, the company was acquired by LendingTree.com. In her newly expanded role as executive editor, she leads a team of 20+ freelance writers, two full-time reporters and two editors to create stellar personal finance content for half a dozen LendingTree.com-owned websites.
Mandi was previously the personal finance editor at Business Insider and a personal finance reporter for Yahoo Finance, where she hosted the weekly web series "Money Minute" and "The Payoff". She's an alumna of the Grady College of Journalism at the University of Georgia (go Dawgs!) and an active member of the National Association of Black Journalists, the New York chapter of NABJ, the Society of American Business Editors and Writers, and the Journalism & Women Symposium.
Other Ways to Enjoy This Podcast
Have You Subscribed Yet, Mama?
Are you subscribed to the Smart Money Mamas podcast? If you're not, I want to encourage you to head over to Apple Podcasts (or wherever you listen to your podcasts) and subscribe! I release episodes twice and week and as a subscriber, you'll be notified right away so you can take checking the feed for new content off your mental to-do list. 
Click here to subscribe on Apple Podcasts, Google Podcasts, or Spotify!
Thanks to Our Episode Sponsor!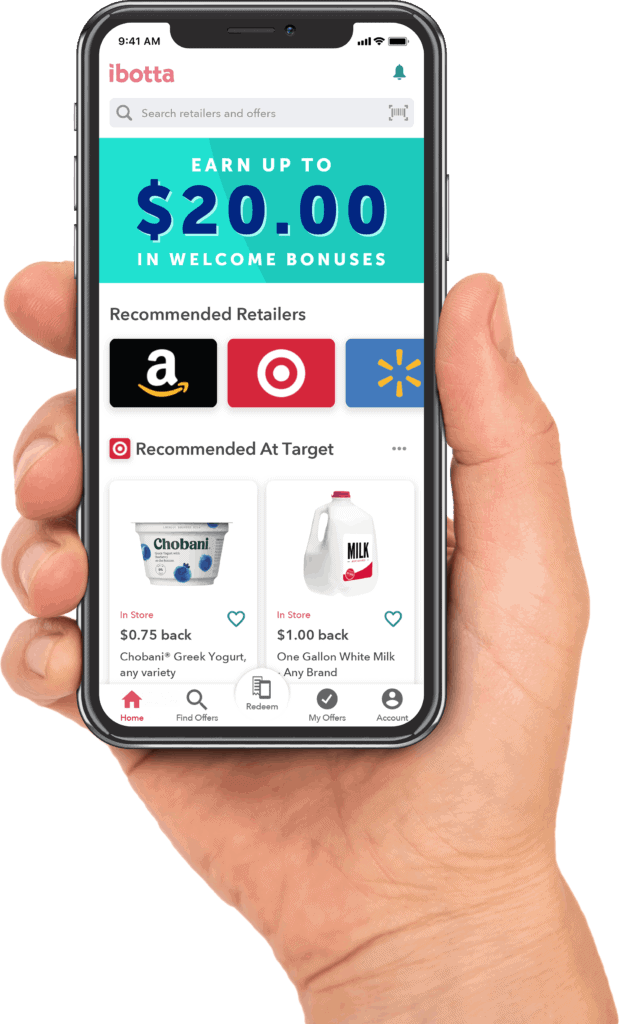 Whether you're building an emergency fund, paying off debt, or saving for that special vacation, every little bit counts, which is why I love to use Ibotta – a free cash back app that lets you easily earn actual cash rewards – not points or mysterious codes – on almost all of the things you buy – groceries, household items, school and office supplies, furniture, restaurants, clothes, diapers and more!
Download the Ibotta app or add the Chrome extension to your browser. And don't forget to the code MAMA2020 when you create your free account, because Ibotta is offering Smart Money Mamas listeners a $20 cash welcome bonus to supercharge your savings!
Don't leave money on the table, mama! Start using Ibotta today.