How to Invest Like a Financial Grownup
Why You've Got to Listen to This Episode...
Have you thought about investing but don't know where to start? Most of us know that investing is something we should be doing to build wealth and stability long-term, but the risk involved can make us slow to take action.
Even though it might feel overwhelming right now, we can all be confident investors if we're willing to show up and give ourselves the tools to grow our wealth. The more we know and practice, the more that fear will fall away.
This week's guest, Bobbi Rebell, is a Certified Financial Planner, host of the Financial Grownup Podcast, and co-host of the Money with Friends podcast with Joe Saul-Sehy. Bobbi's knowledge about investing and experience with the financial markets led her to write her book, How to Be a Financial Grownup, where she interviews high-achievers about the lessons they learned early in their lives that helped them become successful.
What I love the most about Bobbi's perspective is that she doesn't come at investing with an all-or-nothing, one-size-fits all approach. She brings an impressive level of understanding and compassion to a topic that is scary for a lot of moms.
If you've ever struggled to understand how to properly invest, wondered where the best place to invest your money is, or felt confused about your different options, you don't want to miss my talk with Bobbi. In this episode, you'll learn how you can get started investing, why it's important for your long-term financial success, and how to ask good questions so you can keep learning as you dip your toe further into the world of investing.
Don't Miss These Highlights!
Links & Resources Mentioned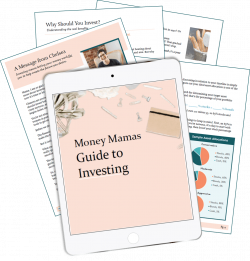 Ready to Start Investing?
Grow your wealth with confidence by downloading our free guide!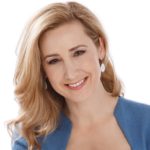 Bobbi Rebell is a Certified Financial Planner and host of the Financial Grownup with Bobbi Rebell CFP® podcast, and the co-host of Money With Friends with Joe Saul-Sehy.
Author of the book, "How to Be a Financial Grownup: Proven Advice from High Achievers on How to Live Your Dreams and Have Financial Freedom," Bobbi is a frequent keynote speaker, emcee, conference host/moderator. She is a graduate of the University of Pennsylvania, and received her Certificate in Financial Planning from New York University. Bobbi lives in NYC with her husband, 3 kids and her morkie, Waffles. She is working on her next book, "Raising Financial Grownups".
Debt.com offers free expert financial education, self-help guides, and specialized professional solutions to make personal finance – and getting out of debt – stress-free. If you're feeling overwhelmed by monthly payments or balances, but don't know who to turn too, Debt.com can match you with a trustworthy, debt-solution provider to help you create a debt freedom plan. You can learn more by visiting SmartMoneyMamas.com/debt or by calling their free support line at (844) 462-8280 to discuss your options.
Other Ways to Enjoy This Podcast
Have You Subscribed Yet, Mama?
Are you subscribed to the Smart Money Mamas podcast? If you're not, I want to encourage you to head over to Apple Podcasts (or wherever you listen to your podcasts) and subscribe! I release episodes twice and week and as a subscriber, you'll be notified right away so you can take checking the feed for new content off your mental to-do list. 
Click here to subscribe on Apple Podcasts, Google Podcasts, or Spotify!