Meal planning can be a total pain. It used to take my husband and myself hours because every week we started at square zero. We would search cookbooks and Pinterest for new recipes and get lost trying to decide if something sounded good or not. It was a huge headache. So, one of the major hurdles in helping us finally cut our grocery budget by 50% was to create a short, go-to recipe list!
Narrowing our meal ideas to only around 20 options made meal planning a breeze. It also reduced food waste, because we know we are always making food that we like. These meals are a mix of quick & easy meals, recipes that are great for leftovers, and some slightly more complicated dishes that we know are worth it.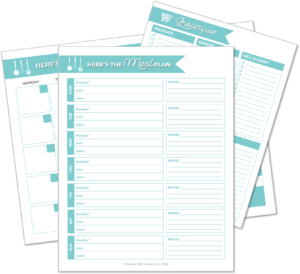 Grab Our Free Meal Planning Sheets!
Weekly & monthly meal planners and a simple grocery list to get a handle on your grocery budget.
After sharing how we finally stopped wasting money on groceries, some readers reached out asking what exactly our go-to recipe list looked like. Here's what we're eating!
Smart Money Mamas Family Dinner Recipes
I've broken down our top recipes below by protein type and linked to where we originally found the recipe we loved. Enjoy!
I apologize for not having photos of all these meals like those fancy food bloggers. The fact is, we take more pictures having fun while cooking with Fuss Fish than we do of the finished product!
Soups & Stews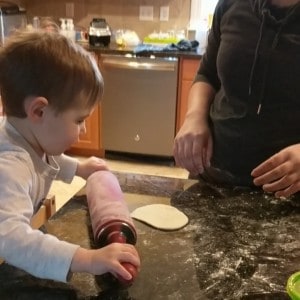 Soups are one of the best meals for leftovers. We usually make a loaf of fresh bread and eat it with the soup for 2-3 days that week! Even when we don't need the leftovers right away, we can freeze extra soup in mason jars to help bail us out when we don't feel like cooking.
Chicken / Turkey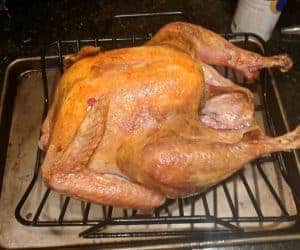 Beef
Because we buy our meat in bulk, we tend to have a lot of ground beef, steaks, and roasts to work through in the freezer. For steaks, we usually just throw them on the grill and serve with rice and vegetables. But the below gives us a few great options for ground beef and roasts.
Pork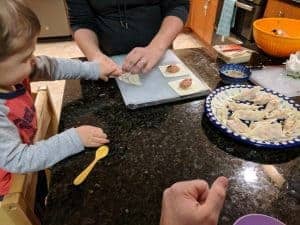 Eating Simply
At first, we thought limiting our recipe list to 20 or less different meals would feel repetitive. But with leftover nights and times where we cook super simple meals not listed here (like salad, stir-fry, burgers, or grilled cheese & tomato soup) we really don't have repeats all that often. We feel like we eat a great variety of delicious meals, but having that shorter list instead of getting lost in the many corners of Pinterest saves our budget! What does your family's go-to list look like?
Do you have a short-list of family favorite recipes to meal plan from? How do you keep variety in your diet while saving money on groceries? Comment below and let me know!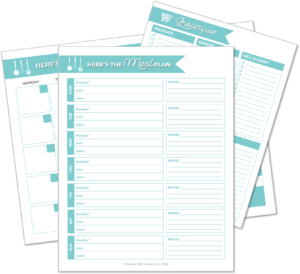 Grab Our Free Meal Planning Sheets!
Weekly & monthly meal planners and a simple grocery list to get a handle on your grocery budget.