Still trying to shed that baby weight but don't want to add a crazy expensive gym membership to your budget?
I've been there, mama.
Finding time to get myself to the gym, even with the guilt of already having paid the money, is hard. And as we search for a solution, it feels like everyone is trying to make a buck from our desire to get fit — gyms, expensive at-home workout equipment, protein bars, personal trainers, the perfect sports bra, and the latest contraption guaranteed to help you lose weight fast.
But you can hold onto your wallet.
First off, you're gorgeous just the way you are. Steer clear of any company that is trying to profit by making you feel bad about how you look today. The goal is health, not skinny.
Now, let's make a plan. Because there are tons of ways to get fit without spending a penny.
1 – Get Yourself a Workout Buddy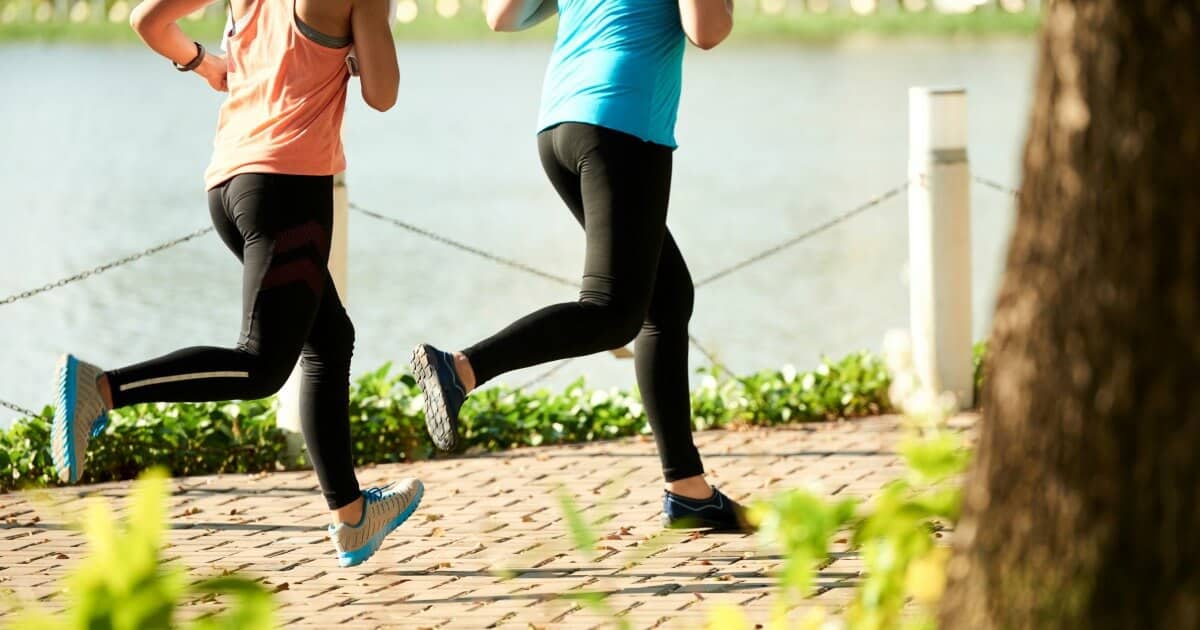 Can you think of someone who would be a great accountability partner?
No, really. A great accountability partner?
My husband and I have tried to be accountability buddies in the diet and exercise department many times before. It usually ends in pepperoni pizza, beer, and Netflix. Fail.
But I've discovered that even though I'm an introvert who would really prefer to be alone most of the time, I'm a social exerciser. I don't spend my entire workout talking to my neighbor. But I do need some level of accountability to show up and get it done.
So, find someone who's as committed to getting healthy as you are — someone that's comfortable calling you on your crap. Then, come up with a plan.
Meet Up In Person
Establish some days, times, and locations that you will meet. If you plan to be outside, make a plan for severe weather, so you don't just skip rainy, snowy days. If it rains, can you walk at the mall? Can you do a workout video at your friend's house?
Meet Up Virtually
If your accountability buddy lives in another state, video conferencing can be a blessing. Use Skype, Google Hangouts, or whatever works for you.
My gym closed over the Thanksgiving holiday, so two of my gym friends and I decided to meet on a video conference to do an exercise video.
This seemed a bit silly to me at first. We were going to look ridiculous! But when the alarm went off, and I wanted to ignore it, I couldn't because I knew I was "meeting" my friends. I definitely couldn't be the jerk who didn't show up.
And once we started, I tried a little harder because someone else could see me.
Maybe this is a bit pathetic on my part, but the truth is, I'm proud that I've figured out how that accountability is necessary for me.
Check-In Regularly
If you just can't find a way to actually meet up, be sure to set goals for actually checking in with each other regularly.
Add each other on MyFitnessPal or the Fitbit app to see each other's exercise and food intake.
Text in the morning with your health goals for the day and check-in at night to let each other know how you did.
Find a way to stay in touch, so you're motivating each other and keeping your health in front of mind. Because toddlers will try to shove Pop Tarts in your mouth.
2 – Use Awesome Free YouTube Workouts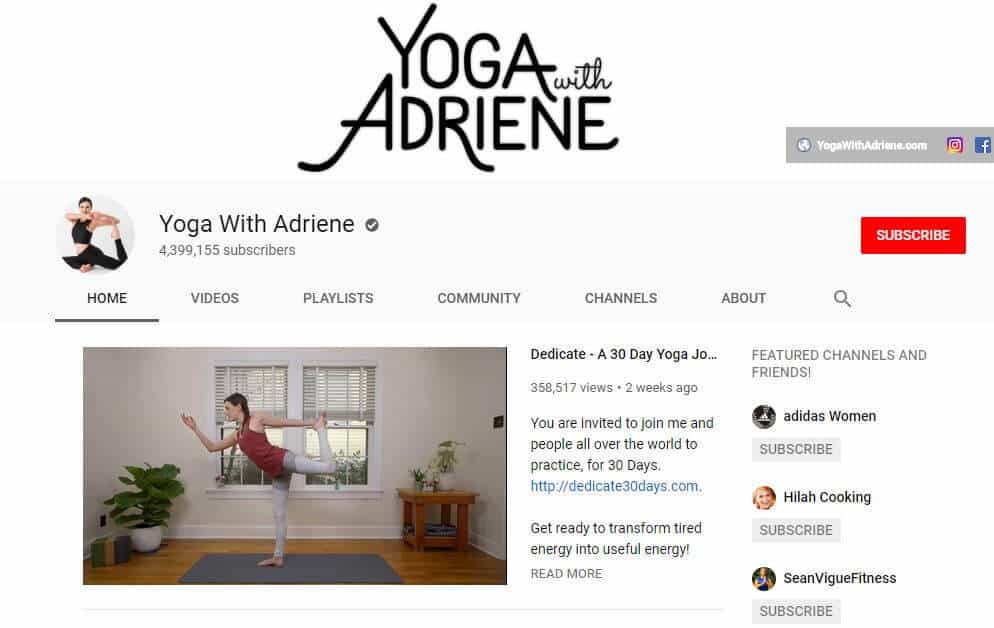 From yoga and cardio to strength training and barre, there is a free YouTube workout for everyone! With a ton of variety, you're unlikely to get bored and find something that you enjoy.
The best part about YouTube workouts is that you can find workouts as short or long as you need. Only have 5 minutes in the morning? No problem. Want to do a 90-minute yoga session? That's there too. (#beast)
Many of my friends suggested this one, all stating that they "love Adriene!" This yoga channel has workouts for various levels and various purposes, such as raising your heart rate, relieving back pain, or helping you relax.
These individual dance videos allow you to customize your own workout with two warm-up videos, eight main workout videos, and one cool down video.
This channel includes trendy workouts, such as Tabata, P90X, Barre, and more. It includes tutorials, videos and real-time workouts that will help you improve your cardio and strength.
Cassy Ho is internet famous for her full-length POP Pilates videos. Now with dozens and dozens of awesome workouts and challenges, you can start easy with 5- to 10-minute stretching videos and move up to fast, fat burning cardio.
Want to see workouts from top fitness trainers like Jillian Michaels? BeFit has dozens of goal-oriented workouts ranging from 5 to 30 minutes. Most of these workouts feel like watching a fitness DVD and can make you feel a little silly, but you'll definitely break a sweat!
3 – Go Outside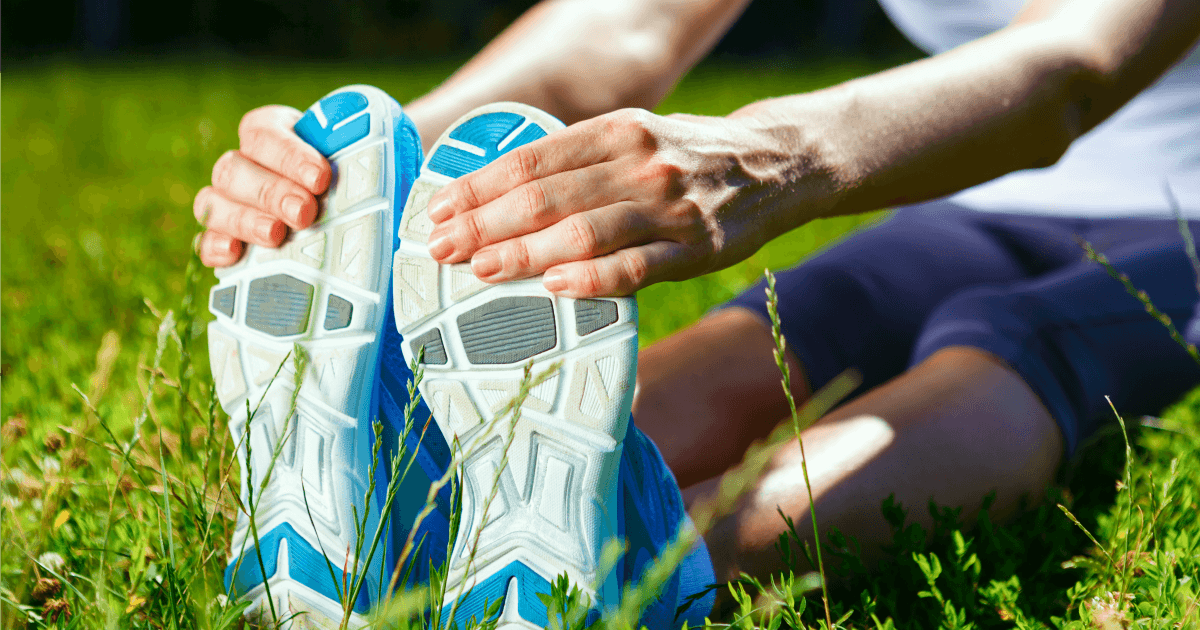 When I was in college, I could not study, write, or read in my room. For me, it was impossible. It didn't matter if my roommate was in the room or gone if I had the TV on or off, or if the paper was due tomorrow or next week. If I was in my room, it was not happening.
Fast forward to me at age 36. I have the same problem with working out. Occasionally I can manage to get a workout done at home, but it is a real struggle and usually takes some extra motivation (hence my "Workout Buddy").
The fastest, cheapest way for me to deal with this?
Go outside.
Now, depending on where you live the weather outside may be frightful right now. Here in Pennsylvania, that lunchtime jog was beyond chilly. But honestly, it was mentally more manageable for me to run 3 miles in the cold than for me to do something inside.
Know thyself. It is entirely normal to need another location to be productive.
1) Practice 
Outdoor Yoga
I love yoga and find it even more restorative when I can be outside.
Follow along with a routine on your phone or practice some of your favorite poses. Just be careful in the cold that you warm your muscles up first.
2) Exercise at 
the Playground
The playground is full of great equipment to work your muscles and let you get a sweat in! This full body playground workout is one of my absolute favorites. Plus, the kids get to play while I exercise. Win-win!
3) Head Out for a Walk or Run
Classic cardio! I love to take in some sunshine and fresh air. If you've never been a walker, try step challenges with friends to build a habit. It can be an excellent motivator!
4 – Utilize Free Trials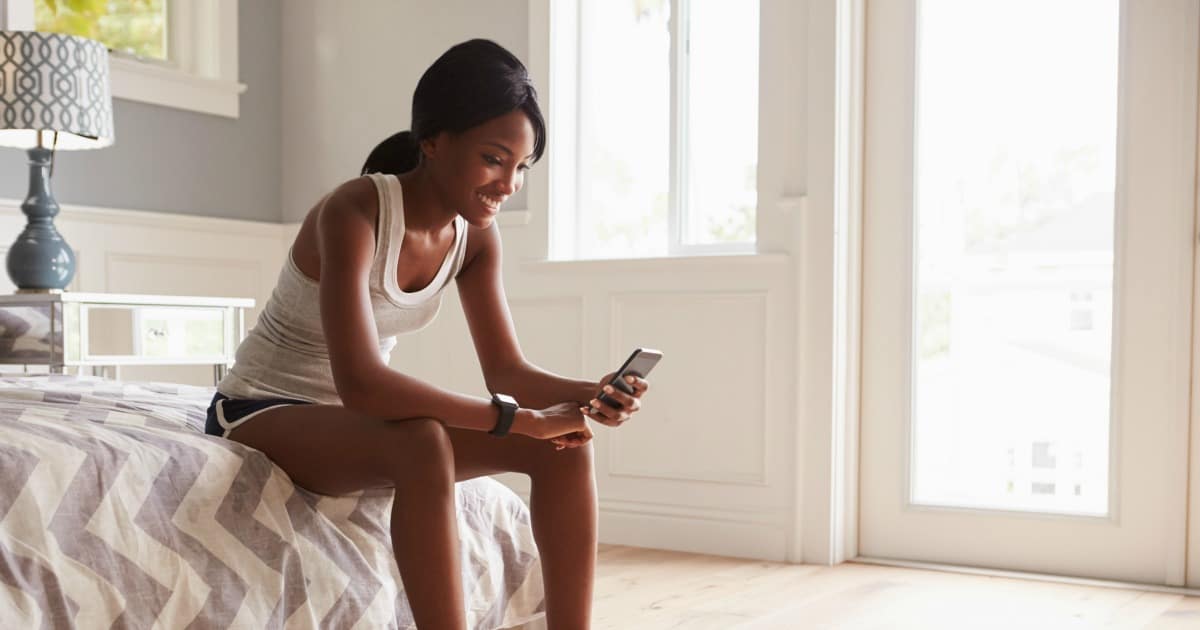 At the start of the year and around holidays a lot of gyms and fitness apps offer free and discounted memberships.
If you're trying to find a gym that is a good fit for you, see if your local establishments are offering any specials. Or ask when their next special will be.
While we're focused on free workouts right now, if you try a gym and love it, don't feel guilty about signing up for a membership. You're investing in your health. And while many memberships go underutilized, gym memberships don't have to be a waste of money.
Just be sure to read the fine print and know what you're getting into. Find out what you will need to do to cancel and what the "normal" fees are if you continue with the gym beyond the trial period.
You don't want to end up with a big surprise bill if a service or gym doesn't work for you.
5 – There's an App For That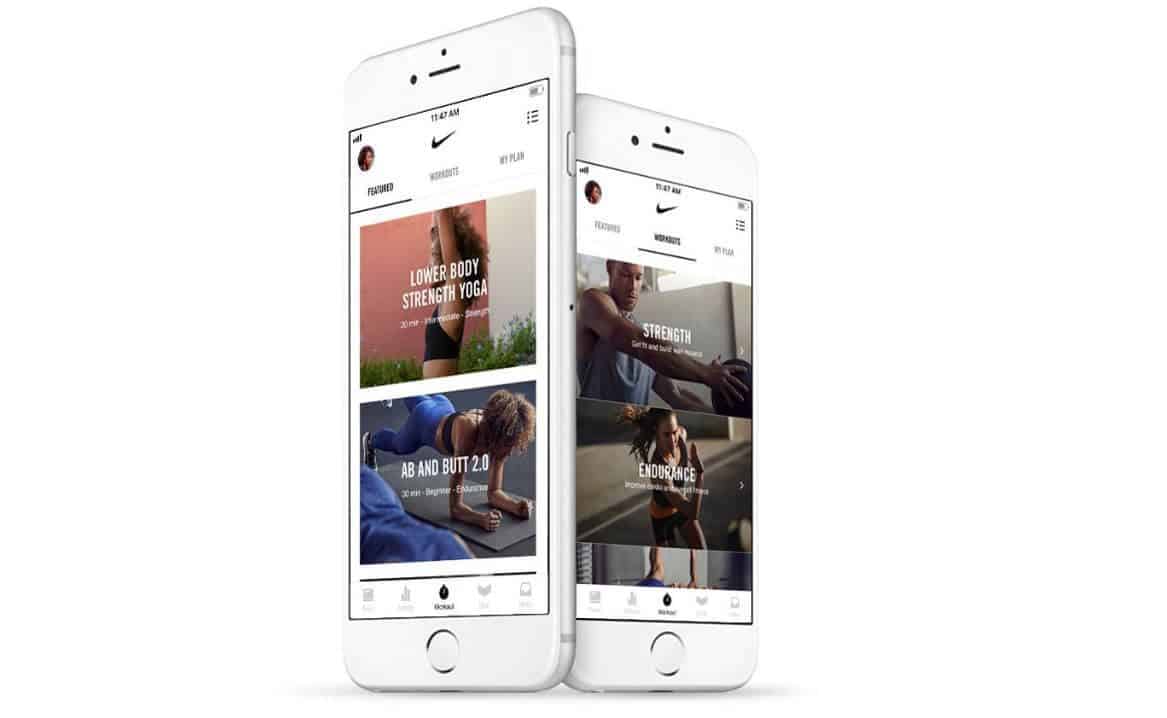 Just like YouTube, workout apps offer variety and versatility. You never have to workout alone or come up with a plan if you have a phone!
This app features beginner, intermediate, and advanced workouts ranging in time from 15 – 45 minutes. There are 185 + free workouts and many feature well-known athletes and celebrities.
Charity Miles is an app that allows you to earn money for charity when you walk, run, or bike. There are over 40 charities to choose from!
This is my personal favorite. I have used this app several times to get myself back into running after a hiatus. This app is for inexperienced runners and gets you ready to finish a 5K by working out for 30 minutes a day, three days a week, for eight weeks. I can attest to the fact that C25K can really work!
Down Dog has yoga practices that flow like a real class. With the free version, you can access the beginning, intermediate, advanced, and restorative sequences. Classes vary from 15 to 90 minutes. A premium version can let you choose the speed of the practice.
6 – Make Exercise Part of Your Routine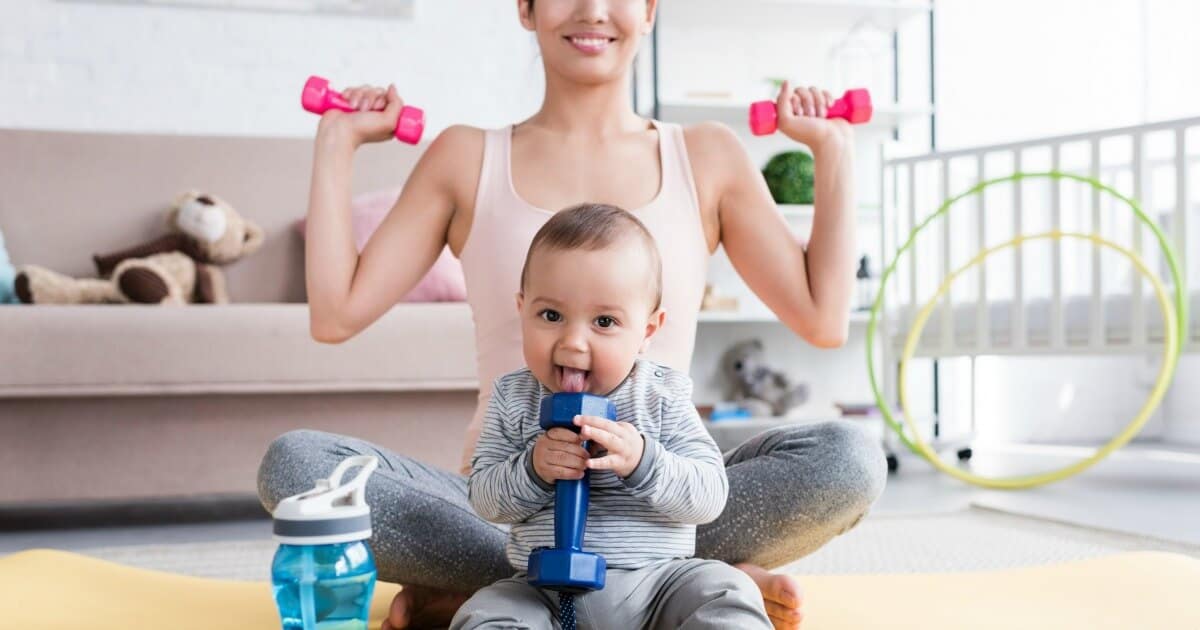 It's easier to build a habit when you create triggers to make you exercise. In other words, identify events that happen every day and use them as a reminder to be active. This has been one of the biggest game changers for me in the past year.
Here are my three personal favorite healthy triggers.
When I Brush My Teeth
I brush my teeth twice a day. While I brush my teeth, I do squats or a wall sit. It's ridiculous, but I used to have some pretty lazy glutes and these little exercises each day have helped to strengthen them.
When My Kids Go Down for Nap
As soon as I put my kids down for a nap, I immediately race to complete as many tasks as possible in the 37 minutes before one of them wakes up. I used to grab a soda before I would start on these tasks. The caffeine and sugar would give me a little boost. But it wasn't exactly the healthiest choice.
I replaced my soda habit with a 5-minute exercise habit. As soon as both kids are in bed, I do about 5 minutes of exercises (burpees, push-ups, planks, etc.). The exercise gets my blood flowing and gives me the same boost as the soda, but in a healthier way.
When I Watch TV
OK, so the truth is, this doesn't happen every day. We don't watch a ton of TV. But on the days that I do watch TV, I try to stretch, foam roll or do an ab sequence for at least part of it.
7 – Join a Social Media Group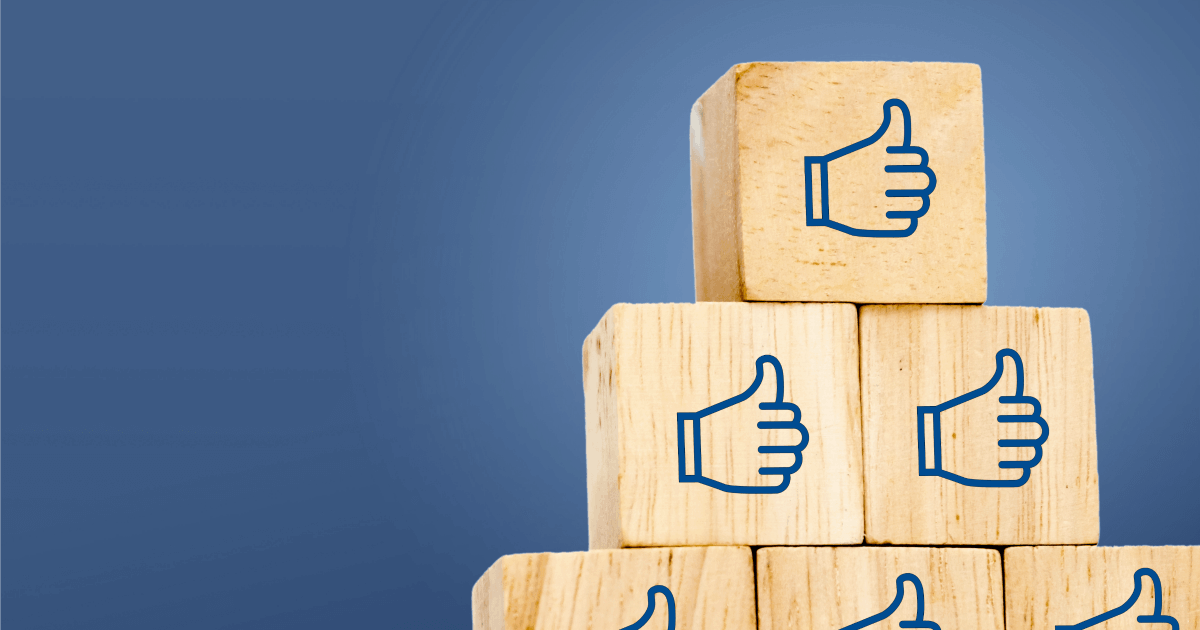 A few years ago my friend's sister started a closed group on Facebook. She called the group "Move 30" and set up some simple rules.
Complete at least 30 minutes of activity a day.
Post to the group when you had completed your daily 30 minutes of activity.
In your post, tell the group how many days out of the month you worked out.
I loved this group, and it kept me motivated for 30 days! I would love to try one again sometime because seeing so many others workout made me get off my butt on the days I was exhausted.
Reach out to your friends, your moms group, or some coworkers to set up or find a group of your own!
Getting Healthy Doesn't Have to Cost Money
If a gym membership or personal trainer just isn't in your budget, don't use that as an excuse to avoid getting healthy. There are numerous ways to improve your lifestyle, strength, and endurance without spending any money at all.
Lean on technology, your friends, and build small workouts into your busy life. This can be the year you create the healthy, strong life you want!
Go get it, mama!
What are some of your favorite ways to work out for FREE? Share them with us in the comments so we can all get fit together!