The Financial and Emotional Costs of Infertility
Why You've Got to Listen to This Episode...
In today's episode, I'm talking with Kristyn Hodgdon, a twin-mama, who navigated her own journey through infertility treatments and now supports thousands of other women in her community, The Fertility Tribe. We're talking about what Kristyn wishes more moms knew before they started their infertility journey, how to handle the financial and insurance side of fertility treatments, and why Kristyn decided to quit a job she loved to support more women as they seek to grow their own families when it doesn't go according to plan.
Moments You Don't Want to Miss
Ready to Set Meaningful Money Goals?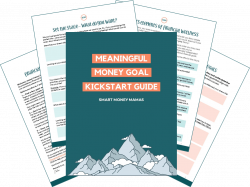 Grab our free Meaningful Money Goal Kickstart Guide and start setting goals you'll love and achieve!
Key Takeaways to Help You Navigate the Emotional and Financial Costs of Infertility
As always, we've rounded up our top three takeaways to summarize what we believe are the core points to remember from Kristyn. 
1- Ask Questions About Your Healthcare Coverage for Infertility as Soon as Possible
Had Kristyn asked about IVF sooner, she may not have needed to go through IUI or might have more directly addressed her options with her doctor.
Also, it's always helpful to know what your insurance limits are. Once Kristyn knew her lifetime maximums, she could better plan for what they could afford.
It's always good to get clear on your numbers with any big decision.
But especially now, when it's open enrollment, it's a good time to investigate what infertility coverage is available in all plans presented to you and/or your partner. You may find that if you've been on a high-deductible plan or one partner's plan over the other's in the past, there is a better option for you to get the coverage you need.
2 - You Can Often Negotiate the Costs of Fertility Treatments
I love that Kristyn shared this bit of advice from the fertility finance expert they recently had at The Fertility Tribe.
Fertility clinics are a business, and often there is wiggle room in pricing. Shop around on pricing at local clinics. Ask about options or payment plans that may make treatment more accessible for you.
It will likely feel uncomfortable, especially because we've been taught to view medical care as a fixed, non-negotiable price, but it's absolutely worth asking.
3 - Have Conversations with Your Partner About Ways You're Willing to Get Creative to Afford Treatment
Unfortunately, for many families, infertility treatment is cost prohibitive. People change jobs, take on side hustles, move, and drastically cut expenses to save up for treatment or gain access to healthcare plans that cover that treatment.
There are steps you can take, even when it feels impossible.
Do some research on what treatment can cost in your area. Then sit down with your partner, or with a trusted friend, and talk through your options and what makes sense for you.
As Kristyn said during the interview, this can be a marathon and can absolutely be all consuming. Get on the same page about the changes and sacrifices you're willing to make—and be sure you're leaving room for your own mental and physical health care along the way.
Links & Resources Mentioned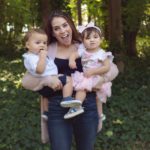 Kristyn Hodgdon is the Founder of The Fertility Tribe, an online infertility support community giving a voice to every unique path to parenthood. She lives in Long Island, NY with her husband Dan and their 2-year-old twins Brooke and Charlie, who were conceived via IVF. Follow @thefertilitytribe on Instagram or join their FREE infertility support community & app to join the conversation! 
Other Ways to Enjoy This Podcast
Have You Subscribed Yet, Mama?
Are you subscribed to the Smart Money Mamas podcast? If you're not, I want to encourage you to head over to Apple Podcasts (or wherever you listen to your podcasts) and subscribe! I release episodes twice and week and as a subscriber, you'll be notified right away so you can take checking the feed for new content off your mental to-do list. 
Click here to subscribe on Apple Podcasts, Google Podcasts, or Spotify!
Thanks to Our Episode Sponsor!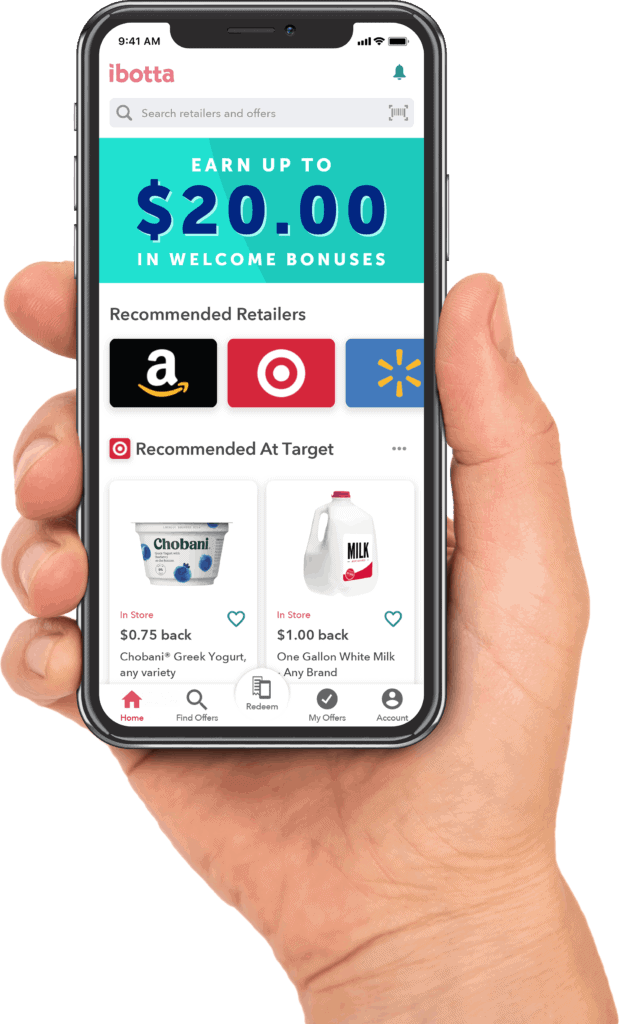 Whether you're building an emergency fund, paying off debt, or saving for that special vacation, every little bit counts, which is why I love to use Ibotta – a free cash back app that lets you easily earn actual cash rewards – not points or mysterious codes – on almost all of the things you buy – groceries, household items, school and office supplies, furniture, restaurants, clothes, diapers and more!
Download the Ibotta app or add the Chrome extension to your browser. And don't forget to the code MAMA2020 when you create your free account, because Ibotta is offering Smart Money Mamas listeners a $20 cash welcome bonus to supercharge your savings!
Don't leave money on the table, mama! Start using Ibotta today.