How to Chase Debt Freedom and Build a Business at the Same Time
Why You've Got to Listen to This Episode...
In today's episode, I'm talking with Monica Louie, six figure debt-tackler who has built an ad agency that all started with a blog. Monica and her husband were able to pay off $120,000 in two years on a blue collar income after she quit her job to stay home.
We're talking about the creative ways they took big chunks out of their debt, why you don't need to know everything to start a business, and why budgets can be more empowering than limiting.
Moments You Don't Want to Miss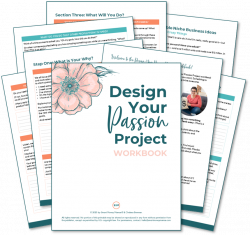 Ready to Discover Your Perfect Passion Project?
Take action on your dreams now by downloading our free guide!
Key Takeaways to Help You Become Chase Debt Freedom and Build a Business Too
As always, we've rounded up our top three takeaways to summarize what we believe are the core points to remember from Monica. 
1 - Focus on What Debt Freedom Will Mean For You
Paying off debt isn't just about the numbers, about how much less you'll pay in interest. There is such freedom and confidence that comes with getting out of debt. And identifying how that will change your day-to-day life, how it will change your experiences, your stress-level and your mood, can be a strong motivating force.
Monica and her husband knew that by getting out of debt, she could continue to be a stay-at-home mom without worrying about making ends meet. It also gave her the space to develop and grow her own business, which has ultimately resulted in even more financial stability and thriving for her family.
Think about what paying off debt truly means for you. Find your motivated and discover how you can use that feeling to keep you going when life puts obstacles in your way.
2 - Budgeting Can Allow You to Spend Without Guilt and Can Feel Empowering
Monica shared that she was the spender in her family. She liked shopping and nice shoes. In fact, she even said some of those spending habits made her husband nervous early on. You'd think with the way people normally talk about budgets (not us, of course, but other people) – that Monica would be a prime person to resent budgeting.
But instead, by creating a budget and aligning her spending with her goals and values, Monica actually found more freedom with her spending. For the first time, she could spend money without fear or guilt. Knowing the money was there.
Budgets aren't about restriction and deprivation. They're about putting you in control of your money, making sure you can use that money in a way that best serves you now and in the future, and providing more freedom by releasing you from stress.
3 - You Don't Have to Start as an Expert to Grow a Successful Business
Monica is an incredible online ad expert. She helps 6- and 7-figure business owners scale their businesses and profits with Facebook, Instagram, and Pinterest ads.
But she didn't start an expert.
Monica learned the basics of ads running them for her own personal finance blog. And we had success and shared it with others, they wanted her help. It didn't matter that she wasn't highly trained, she was ahead of her clients, committed to doing a great job, and got results.
Of course, over time, she leaned into her craft. She learned more about the systems, perfected her practices. She became an expert through experience – like we all do.
If you want to start a business or a passion project, you don't have to be perfect. (Especially since perfect is an impossible goal.) You just have to be honest about what you know, committed to helping your clients, and willing to learn. Who knows where it will get you.
Links & Resources Mentioned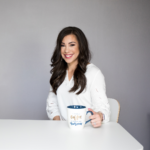 Monica Louie is a Facebook and Instagram ads strategist who helps ambitious online entrepreneurs increase their impact with high-converting ads. You may have heard her on the Smart Passive Income Podcast, the Boss Mom Podcast, the Art of Online Business Podcast, or her own podcast called Flourish to 7 Figures.
Along with her premium agency, Team Flourish, Louie manages ads for 6- and 7-figure online business owners, has managed more than $2.5 million in ad spend, and has taught hundreds to successfully run their own ads through her online training program, Flourish with Facebook Ads.
Other Ways to Enjoy This Podcast
Have You Subscribed Yet, Mama?
Are you subscribed to the Smart Money Mamas podcast? If you're not, I want to encourage you to head over to Apple Podcasts (or wherever you listen to your podcasts) and subscribe! I release episodes twice and week and as a subscriber, you'll be notified right away so you can take checking the feed for new content off your mental to-do list. 
Click here to subscribe on Apple Podcasts, Google Podcasts, or Spotify!
Thanks to Our Episode Sponsor!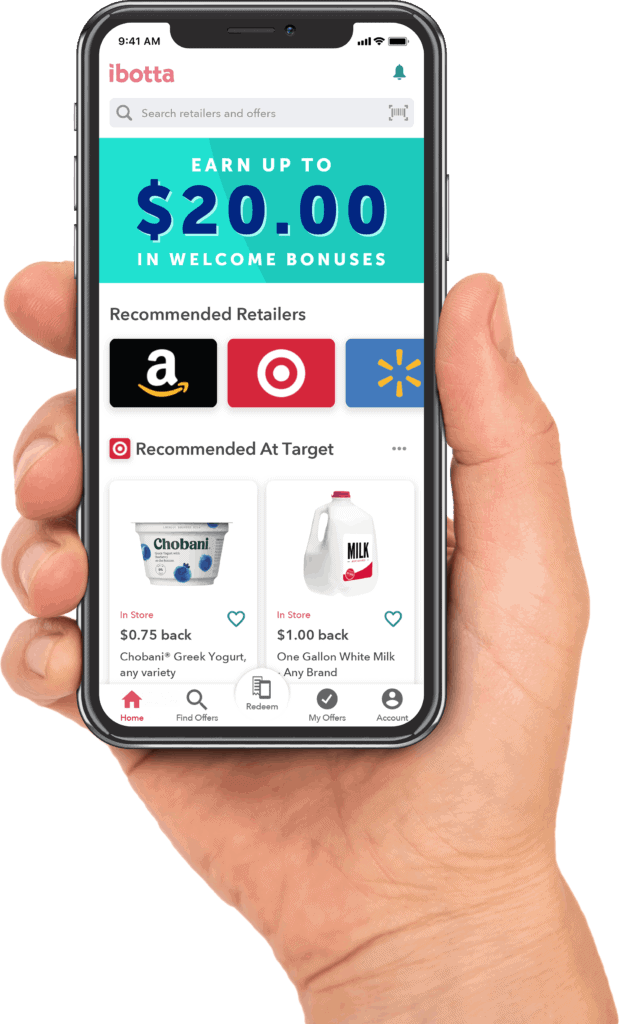 Whether you're building an emergency fund, paying off debt, or saving for that special vacation, every little bit counts, which is why I love to use Ibotta – a free cash back app that lets you easily earn actual cash rewards – not points or mysterious codes – on almost all of the things you buy – groceries, household items, school and office supplies, furniture, restaurants, clothes, diapers and more!
Download the Ibotta app or add the Chrome extension to your browser. And don't forget to the code MAMA2020 when you create your free account, because Ibotta is offering Smart Money Mamas listeners a $20 cash welcome bonus to supercharge your savings!
Don't leave money on the table, mama! Start using Ibotta today.