Summer is finally winding down. Which means that big yellow bus is on its way to take your kids back to school and, hopefully, let your family get back into its normal routine.
While my kids are still too young for school, I get a lot of questions about saving money on back-to-school spending and transitioning kids to the school routine after a long summer of beach days, camp, and a much more relaxed daily routine. So, I've asked some of my blogger friends with older kids to share their expertise!
Here are four top tips for getting ready for school with some frugal and healthy planning! (Check out #4 to grab a free printable evening checklist for your kids!)
Save on Back-to-School Shopping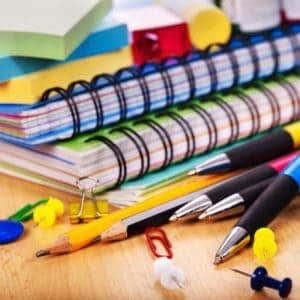 According to a survey by Deloitte, 29 million households across the U.S. are planning to spend a total of $27.6 billion on back-to-school shopping in 2018. That's over $500 per household!
It seems like every year the back-to-school list gets longer. Which might be why almost 50% of U.S. families can't afford the cost.
I always recommend looking for opportunities to raid last years supplies or thrift stores for items on your list before heading the store. Because our house can't be the only one overflowing with pens, pencils, and crayons. This is always going to be cheaper than hitting a store, even armed with the best coupons.
But sometimes, you can't find what you need in your home or secondhand. When that's the case, make sure you're getting the most for your money.
Shopping for New Products & Clothes
Yet with 57% of back-to-school shopping still happening in-store as opposed to online, Miguel from The Rich Miser recommends shifting shopping to online, where it is easier to bundle savings. Here's his take:
Shop for supplies online and take advantage of "stackable" coupons and discount programs. For example, some retailers like Walgreens will give you cash back with Ebates, which you can stack with promotions like those for using Masterpass Digital Wallet (currently, $10 off for purchases of $50+), as well as any points or miles you get from your credit card, plus points in the retailer's loyalty or membership program, and any other discounts such as BOGO.
For electronics and more expensive items, take advantage of credit card price protection policies such as Citi Price Rewind. That way, if the price drops post-purchase, you can make a claim for a refund for the difference.
I love stacking rewards and is how I do almost all my online shopping. Recently, I've heard some readers have had success activating both Ebates and BeFrugal for double cash back on online orders. I didn't think that was possible, but apparently, it is worth a try!
Ebates is running some awesome bonus cash back offers for back-to-school. Here are a few top ones to try out.
Macy's: 20% cash back, up from 3% normally. Combined with their Super Weekend Sale through August 19th, you can get clothes and backpacks for back-to-school at a great discount.
L. Bean: Get 25% off deluxe book bags with the code KIDS25 plus 2.0% cash back through August 19th.
Office Depot & Office Max: Get 20% off a qualifying $30 regular price purchase with the code 30EBATES33 plus 3.0% cash back. (Or, shop in-store and receive 6.0% cash back through Ebates!)
Start Preparing Your Kids for a Normal Sleep Routine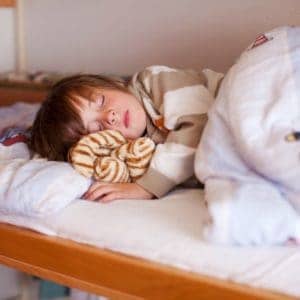 Study after study continues to show that school-age kids (and adults) don't get enough sleep. Children in elementary and middle school, ages 6 to 12, need 9 to 12 hours of sleep a night. Teens need less sleep, but still 8 to 10 hours.
Not having enough sleep impacts a child's physical and emotional health, as well as their ability to absorb information in school.
Dr. Wendy Schofer, a pediatrician working with military families and blogger at Military Millions shares:
I discuss during all of my August appointments about getting back to a healthy school sleep schedule.
Families are to look at the hours their children are currently keeping, and their planned school schedules. Then, every few days, move the bedtime back towards "school bedtime" by about 30-60 minutes, depending on how far they have to go.
If the child is regularly staying up til 1-2am and you have only 1-2 weeks left until school starts, talk with your doctor now about options (not just medicines!) to get them on the right track.
Please don't wait until the last few days to correct for late summer nights – it will not be pleasant those first few days.
Then, when in school, keep school night and weekend schedules within 1 hour of variation over the week, so you don't have fatigue issues at the beginning of each school week. Children's (and adults') behaviors, attention and ability to learn are so much better with a consistent sleep schedule.
I highly recommend winding down the use of electronics at least an hour before bedtime. For younger children, maintain a bedtime routine so their bodies naturally start to prepare for sleep.
Make & Freeze Easy, Healthy Lunches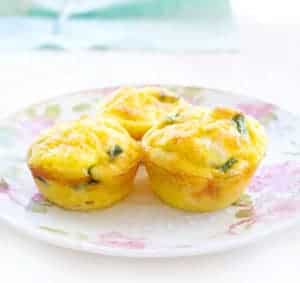 I can't be the only one looking at the bento box Pinterest lunches and wondering – Who in the world has time for that? We all want to eat healthier and support our kids to do the same, but sometimes you just need to save a little time.
Elysia from Haute & Healthy Living recommends making freezer lunches for grab-and-go lunch box prep.
Prep healthy lunch box recipes in advance in large batches and freeze them in muffin tins for perfectly portioned and stress-free back-to-school meal prep! That way, throughout the week, all you have to do is grab and go.
Some of her favorite recipes that are nutritious and fun to eat are meatloaf muffins, mini egg cups, sweet potato tater tots, and mini blueberry banana muffins. Simply take them out of the freezer, pop them in the microwave for 30 seconds, then add to a lunchbox. You can thaw them the night before as well so all you need to do is pull lunchboxes out of the fridge in the morning.
Definitely snagging some of these for my own lunches!
Create Simple Dry-Erase Checklists for Your Kids
[thrive_2step id='4486′]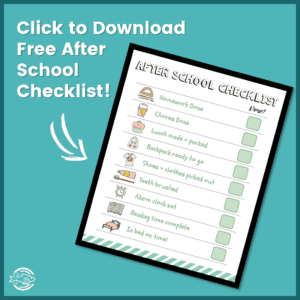 [/thrive_2step]I love a good checklist. Fuss Fish might only be two (and a half!), but he can follow a picture-based checklist like a boss. This simple tool – a printed image, cheap 8 x 10 frame, and a dry-erase marker may be all you need to keep your family from running around like banshees every morning.
If you want to keep your kids on track and keep them from asking you the same question 47 times (I mean, they'll still ask 10 times, but better than nothing), creating a checklist with their daily or evening tasks can save you both time and stress. Help them lay out what they need the day before so they can maximize sleep and still have time for breakfast in the morning.
Put the list somewhere they can reach where everyone can see it. Just in case they ask the play video games before checking off their to-do list. Ours is at toddler height next to our little command center off the kitchen. It includes his "chores" like feeding the dog and clearing his plate, brushing his teeth, and reading time.
You can create your own checklist in any word processor, or download my evening checklist for school-age kids for free by clicking the image to the right!
Back-to-School With Less Stress
The transition from summer to the school year can be a tough one for parents and kids alike. But with a little planning, you can keep the season from busting your budget. Or resulting in exhausted, overwhelmed meltdowns from your kids!