In a society of "more, more, more," many parents worry about raising kids who will be thoughtful and giving. A popular way parents choose to do this is by letting their children know about their own charitable gifts. Lead by example, right? However, this doesn't have the same effect as letting your kids get directly involved with the giving. And with soup kitchens restricting the age of volunteers (a seven-year-old, unfortunately, can do more harm than good), how do you let your kids feel connected to a charity and giving back?
Personally, I believe in helping kids find charities where their own savings or belongings could make a real difference in the lives of others. By giving of themselves, they can experience the real joy of helping others! And, hopefully, that experience makes them lifelong givers. Here are some great organizations to help them get started!
Top Charities for Animal Loving Kids
Children instinctively love animals. Whether it is dogs, fish, lions, cows, or dinosaurs, most kids are hooked. So why not try a charity that lets your child help an animal in need?
Local Animal Shelter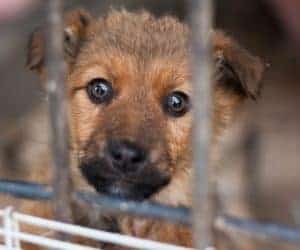 Why It Is Great: One of the most efficient ways to give is by focusing your charitable gifts on local, small organizations. These programs tend to get the least support, but many also have the ability to stretch a dollar the farthest with limited overhead!
Local animals shelters are excellent places to get a young animal lover involved in giving as they often take in-kind donations as well as monetary ones. By accepting pet food, toys, blankets, towels, and more (check with your local shelter for details) kids have a wide range of options to help out.
Cost for Kids to Get Involved: $5-$10. Most shelters will take as little as a dog toy or small bag of food. Some even look for volunteers to clean out cages or walk dogs, which kids can offer at no cost! Just be sure to check in on what they need first.
Drawbacks: To get the most out of the experience, your child may want to drop off their donation in person and walk around the facility. This often results in begging for a new pet! Make sure your child understands ahead of time if you don't want to add a furry or feathery friend to your home.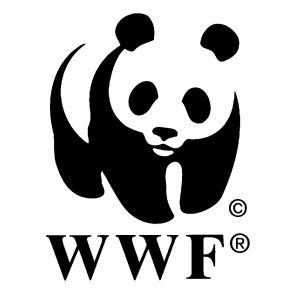 Why It Is Great: Many aspects of the WWF are set up to make giving fun, like their symbolic species adoptions. With over 140 animals available for "adoption" kids can symbolically donate to their favorite animal. For just a $55 donation, your child receives a plush of their animal, a photo, species card, and adoption certificate. For $25, your child still gets an animal photo, species card, and adoption certificate.
While your child's gift may not directly support that animal, a young child gets a visual representation of who their gift could be helping. The WWF works to protect wild animals and their habitats around the world! A worthy goal.
Cost for Kids to Get Involved: $25-$55. Technically, you can make a gift of any size to the World Wildlife Fund. However, most of their options that come with a thank you gift run $25-$75, with the most popular option being $55. Kids can save up to these levels over time, ask for cash towards their donation for the holidays, or parents could offer a parent-match for any of the child's charitable giving.
Drawbacks: I love the World Wildlife Fund for getting kids involved. But it isn't my favorite charity as an adult. Ranking an 83 out of 100 on Charity Navigator, only $0.74 of every dollar donated actually goes to help the cause. This is likely driven by the organization's large size and its thank you gift structure to encourage donations. However, there are more financially efficient animal-focused charities out there. If you have older kids, I would check out the next option listed!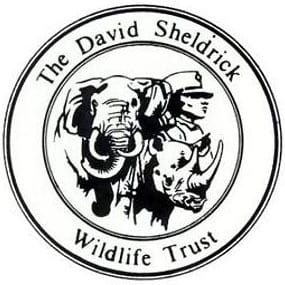 Why It Is Great: The David Sheldrick Wildlife Trust is an incredible organization focused on elephant and rhino conservation in Africa. Working directly with orphaned or injured animals for rehabilitation, fighting poaching, and preserving lands they do great work.
Donors have the option of fostering specific elephants under the care of DSWF. Donors receive, via email, a full fostering certificate with a profile of their animal, its current status, a photo as well as an interactive map of where that animal was found. Then, each month, DSWF sends out a summary of the elephant's progress with new photos. While the donation is made as a one time (or annual) payment, DSWF gives kids a full year of connection with a real-life animal they have helped!
Cost for Kids to Get Involved: $50. $50 is the minimum annual fostering fee for an elephant. This helps support their food, care, and any medical needs of the animal.
Drawbacks: The fostering program for DSWT has real pictures of the animals that have been stranded or injured and are in need of rehabilitation. Some of these pictures are graphic and could upset younger or more sensitive children. But for kids who want to feel the real impact of their gift on the elephants they love, this is my favorite organization.
Donations through DSWT's animal fostering program are not tax deductible as those donations don't go through the 501(c)(3) U.S. based trust.
Top Charities for Kids Helping Kids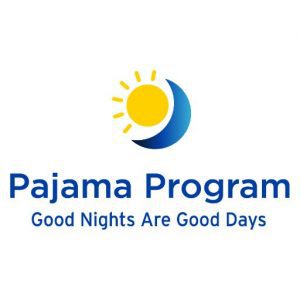 Why It Is Great: The Pajama Program is a New York-based organization, with chapters across the country, that aims to bring new pajamas and books to children living in shelters. The Pajama Program believes all children deserve a loving and comforting night.
The Pajama Program is great for kids because they take monetary donations as well as gifts of new books and pajamas. If your child wants to purchase pajamas or books, or as for them as gifts, you can fill out a simple form on the Pajama Program website to get a local drop-off location for your donation. If bedtime or curling up with a good book is one of your child's favorite parts of the day, this could be the charity for them!
Cost for Kids to Get Involved: $10-$20. Whatever the cost of a new book and set of jammies!
Drawbacks: Not every city has a chapter of the Pajama Program yet. However, you can make donations from almost everywhere, and many Carters locations do take pajama drop-offs.

Why It Is Great: Watsi is a crowdfunding organization bringing healthcare services to people around the world. Kids can see profiles of other children in the world who are in need of medical care, and make donations directly to those children's care. 100% of donations through Watsi go towards the patients' procedures, and once the care is funded donors receive an update on the patient's progress.
While there are adults and children alike on Watsi, things like cleft palate surgery are common and easy for kids to understand. Seeing the face of another child in need, and then hearing about that child's recovery can be a very moving experience for your kids.
Cost for Kids to Get Involved: $5. As a crowdfunding platform, every little bit helps!
Drawbacks: Similar to the David Sheldrick Wildlife Trust, these are real people in need of medical attention. While I've never seen any particularly graphic photos on Watsi, introducing your child to this organization will mean some tough conversations on why there are people in the world who can't get the care they need. These conversations are even more difficult when the patients are babies or young children.
Also, your child's donation is unlikely to fund the whole of what any individual patient needs for care. They may have to make their donation and wait some time for the procedure to be fully funded by Watsi and then completed by the doctors.
Top Charities for Art Loving Kids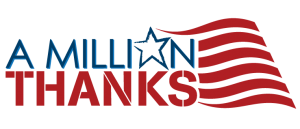 Why It Is Great: Regardless of politics, there are a great many servicemen and women still overseas. As someone with family members and close friends who have been deployed, there is nothing like mail day. Despite the rise of internet access on foreign bases, military members still love receiving letters from home. You know that excitement you feel when you see a package on your front stoop? Or a handwritten note in your mailbox? Now try to imagine how that excitement would grow if you were spending 6-12 months, if not extended, away from your family in a foreign place. A Million Thanks is an organization focused on making sure US servicemembers, including veterans, receive mail and feel loved and supported every day.
What is excellent about A Million Thanks is that your child doesn't need to make a monetary donation. Your four-year-old can color a picture or card for a service member and send it to A Million Thanks. They will ensure it ends up in the hands of someone who needs a little love and encouragement!
Cost for Kids to Get Involved: Postage. A Million Thanks is focused on sending letters and artwork to deployed military men and women. The only thing your child needs to send is a picture or note, but the organization does request a $1 donation for postage as they sort letters and make sure they end up in the hands of those who most need mail.
Drawbacks: As your child isn't connecting with a specific service member, it can feel a little removed for older children. If you have an older child who wants a more consistent connection with a deployed service person who isn't regularly receiving mail from home, check out Soldiers' Angels. An organization Daddy Fish and I have been involved in for some time, Soldiers' Angels allows you to "adopt" a service member through their deployment. Committing to sending them a weekly letter and monthly care package.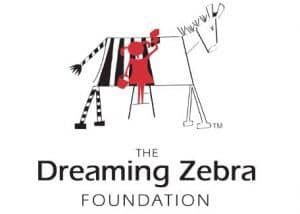 Why It Is Great: The Dreaming Zebra is an organization focused on promoting greater access to the arts and music to all children across the US. Kids can donate their own unused art supplies, purchase needed supplies to donate to the organization, or sponsor a young artist. For just $30, your child could give the gift of art-based therapy to homeless youth in the metro-Atlanta area. Your child would receive a personal thank you completed by the young artist they helped!
More and more schools are cutting funding for the arts. All kids deserve the chance to express their creativity and individuality! If your child loves art or music, help them give that gift to other children.
Cost for Kids to Get Involved: In-kind donations or $30 to sponsor a young artist. Children have the option of adopting a young, homeless artist by providing them with art supplies and art lessons, sending art supplies to classrooms and children in need, starting a supply drive in their community, and more!
Drawbacks: This is a smaller and growing organization. They may not be active in your area but may be able to connect you with a group that is if your child wants a more hands-on giving experience.
A Love for Giving Starts Young
Children are naturally giving and caring when we can take their focus out of their own universe. By helping them to directly and positively impact the lives of others, they can experience the joy of giving. And what could be a better lifelong lesson than that?
What are your kids' favorite charities? How do you hope to raise kids who give back? Share your tips in the comments!