The grocery store is where I make some of my worst decisions.
This was my big realization coming home from the grocery store one Tuesday morning in June.
I was sweaty. I felt exhausted, frustrated, and grumpy. Dragging the boys around the store was a challenge and I had failed to keep our grocery budget under control.
Despite my best intentions, our grocery trip had gone awry yet again.
It was time for a change. And that's when I discovered the magic of online grocery ordering.
In-Store Grocery Shopping Made Me Prone to Overspending
That day in June, I surveyed the bags splayed across the floor. I spent over $200 and my budget was $150. Chips came home with me. I wasn't supposed to buy chips. "OK, but I won't eat them," I promised myself. (Sure, Nicole.)
Every week was the same. I planned our meals. I planned our snacks. I budgeted for extras like toiletries and cleaning supplies. I estimated the cost of each item on my list. I consulted the store circular. I clipped a few coupons.
I promised myself that I would stick to the list.
Frustrated, I tore open the chips and shoved a few in my mouth before my kids could notice. I tried to figure out where I went wrong. There were some impulse purchases. The kids wanted to try a new yogurt, I found some ice cream for my husband, and of course, there were these chips.
"What are you eating, Mommy?" asked my four years old.
I swallowed. "Cucumbers. Crunchy ones."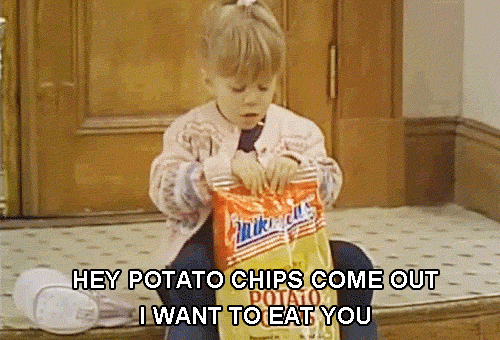 I bought paper towels, which weren't on the list. But they were on sale! That added to the tally. I purchased a giant pack of ground beef because I couldn't remember if I need one pound or two. I went with the big pack because I figured "better safe than sorry."
I was so over grocery shopping.
Does this sound like you? I can't be alone in this, right?
So, I grabbed my phone and googled "grocery pick up" and began to compare the stores in my area that offered the service. I needed to try something different.
I placed my first order for grocery pick up the next week. And I haven't looked back since.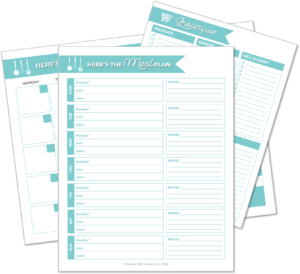 Grab Our Free Meal Planning Sheets!
Weekly & monthly meal planners and a simple grocery list to get a handle on your grocery budget.
What Are Some Benefits of Online Grocery Shopping?
Ordering my groceries online for pick-up in the store has had some major benefits for my life and budget.
1 – Fewer Impulse Buys
Everyone has heard the advice "Never go to the grocery store when you are hungry." I am going to add that you shouldn't shop when frustrated, tired, or distracted.
So basically, don't shop while parenting.
I make many more impulsive decisions when I am under stress. I am more likely to tell my kids "Slime is a great idea!" Or grab a triple chocolate brownie.
Online grocery ordering keeps me from temptation
2 – You Don't Have to Touch the Carts!
Seriously. This is one of the major highlights for me. I usually spend half of my shopping trip imagining what was on the last guy's hands before he grabbed this cart.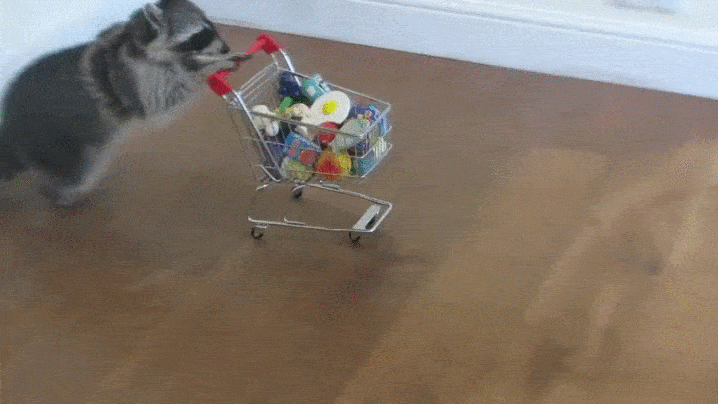 3 – You Buy Healthier Food
Since I starting doing grocery pick up the amount of junk coming into our house has decreased. As mentioned above, for me, the temptation is greater in the store. At home, I can talk myself down. "Ma'am, please delete the chocolate."
Junk food is expensive. When I see my balance creep up, I can prioritize the healthy snacks and items central to our meal plan.
4 – You Can Easily See & Edit Your Cart
Over budget by $10? It used to be that I didn't know until I got to the checkout. And no one wants to stand at the counter deciding what to put back.
Now, I can check the balance as I shop and see what I can cut. Maybe I can plan a cheaper meal?  Or opt for a cheaper version of some products? It only takes a swipe to put back virtual items and there is no mental math required.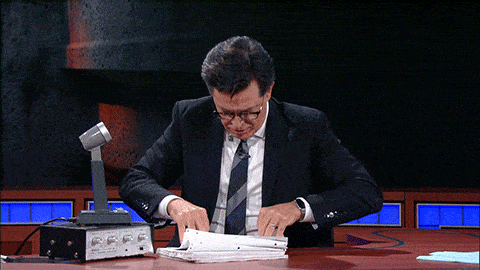 5 – You Can Easily Compare Prices
Every week I order a variety of fresh fruit for my kids. Usually, I just go with whatever is on sale. But when I am in the store, finding what is on sale and comparing prices requires a lot of running around.
Not when you order online.
On my phone, selecting watermelon instead of grapes is fast and easy. Search "pasta sauce" and instantly see which offers the best price.
What Are Some Drawbacks of Online Grocery Shopping?
Online grocery ordering does have some drawbacks. It can't all be sunshine and roses! Before you try it, consider how difficult these things would be to manage for you.
1 – It is Sometimes Difficult to Search for Items
It isn't always easy to find what you're looking for. Maybe, like me, you don't know the actual name of foods and brands you often buy. There are a lot of cutesy spellings and if you enter it wrong, the product may not show up.
This can be especially difficult for certain cuts of meat that have multiple names. If you use a different name than is entered in the system, it could be hard to find. While the butcher always knew what you meant.
2 – Not Picking Your Own Produce
This seems to be a major hang-up for a lot of people. They worry about someone else picking their fruits and veggies.
I have never had an issue with quality or freshness, and have so far gotten as good or better items than I would have chosen myself. But if you are a super picky produce person this might be a deal breaker.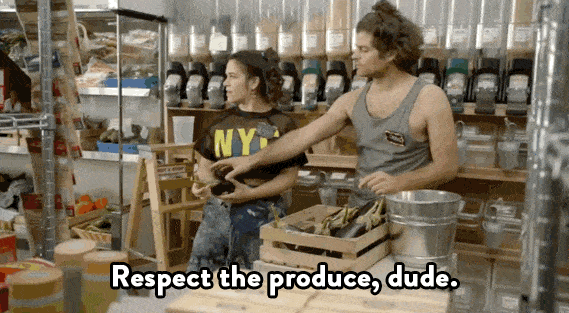 3 – Do You Want Replacement Items?
Stores may not have exactly what you ordered in stock when it comes time to fill your order. If they don't, some stores will offer you a similar item. It means you still get bread, but it can be a bit annoying if you have your heart set on a particular brand.
Some services, like Peapod from Stop & Shop, let you choose whether or not you want a replacement if needed and even choose the alternative brand or product. But some just make the replacement automatically.
4 – Pick-Up Times Can Be Tricky
As a stay-at-home mom, I have more options on pickup times. But certain times are more popular than others, which can mean limited slots. If I plan to pick-up at a high-traffic time, I might not be guaranteed a slot.
This is less of a problem if you choose delivery over pick-up, but for popular times you may have to order your groceries a few days early to get a slot.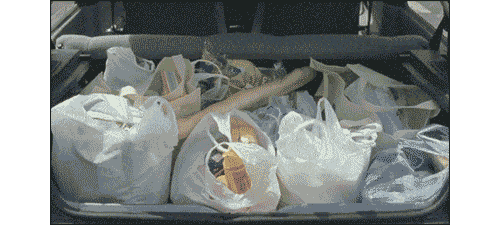 5 – It Requires Planning
If you don't meal plan or do things well in advance, online grocery ordering can be hard. You can't just show up at the grocery store, "see what happens," and get your food the same day if you want to order online.
I'm a planner, so this isn't too much of an issue for me. But it does force me to stick to a meal plan.
5 Helpful Things I Wish I Knew Before I Tried Online Grocery Ordering
Ordering your groceries from your phone or computer requires some adjustment. It's just different from the way you've bought food for years! But knowing what you're in for can make it easier.
1 – 
Understand How Fees Work 
This varies from store to store so you'll have to poke around your grocery store's policy.
For in-store pickup, there is usually a certain dollar amount you have to spend to avoid a pick-up fee. So, if you usually do a lot of small trips to the store, you may consider one big trip instead.
In the case of delivery, there is usually a minimum order to get things delivered. And there is still a delivery fee. But some services offer discounted delivery fees depending on the time slot you choose. For instance, Peapod from Stop & Shop offers 60-days of free delivery with a minimum order size of $60. But they also offer up to $5 off delivery if you choose wider delivery windows or off-peak times, which can almost entirely offset the $6.95 delivery fee.
2 – Prices
May Change
Between when you place your order and when it is delivered, prices may change. Sales may end. But your price is paid based on the day your groceries are picked up or delivered (depending on the store.)
If you can't have small changes in your bill, online ordering may not work for you.
3 – 
Some Prices are Estimates
I order 15 bananas every week. And the price of the bananas depends on their weight. So I only have an estimate of how much the bananas actually cost. Luckily, when I pick up the price is usually only a difference of a few cents.
But prices by weight happen across produce, meat, and deli items. The price you see in your cart may not be exact.
4 – Do You Want Replacement Items?
In the event that a particular item is out of stock the store may offer you a replacement item. In the app that I use, there is a question in the check out that asks if I want replacement items. I always check yes. I would rather have a different brand of noodle than none at all when it is time to make lasagna.
Store policies vary, but most stores will give you the replacement item for the same price or less as your original item.
For instance, earlier this summer I ordered 11 ounces of blueberries. They were all out of that size, so they gave me 2 pounds for the same price. For days afterward I walked around as if I had won the lottery. I texted the great news to all my friends. You know what tastes better than a blueberry? A cheap blueberry.
5 – Be Nice to the Employees
Remember how much you hated running around the grocery store? The guy who is loading your car now or carrying your groceries into the house just had to do that task.
If you are able, get out and help them load the car or tip the delivery driver.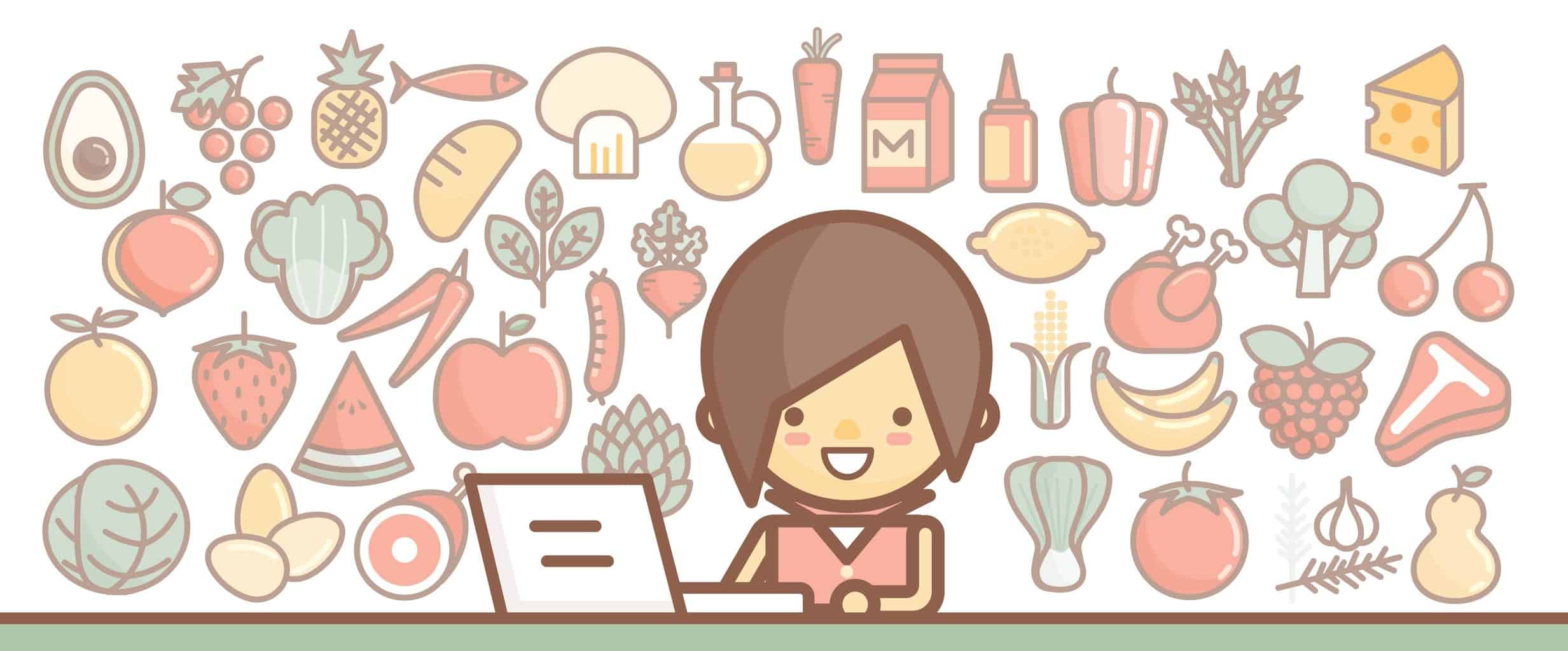 Popular Online Grocery Ordering Options
If you're interested in trying online grocery ordering, here are some great options to consider. Availability will depend on your location.
If you, like me, prefer to just pick your groceries up in store, check which stores in your area offer that service. Major chains that offer online grocery ordering with in-store pickup include Kroger, Shoprite, Walmart, Publix, Food City, Giant Eagle, Meijer, and more! Some of these stores even offer delivery.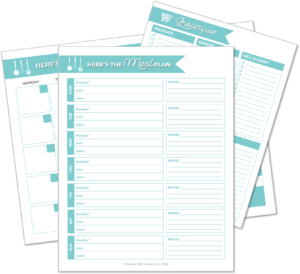 Grab Our Free Meal Planning Sheets!
Weekly & monthly meal planners and a simple grocery list to get a handle on your grocery budget.
Grocery Pick-Up Is the Right Choice for Me
At first, even though I loved it, I was hesitant about using this service. I'm not sure why, but it felt like a fancy luxury, like "Queen Nicole of rural Pennsylvania is too good to pick out her own groceries."
But now I am so, so glad that I made the switch!
I no longer have to do something that I hate once a week. And, better yet, we are staying on budget and eating healthier. I recently told my friends "Grocery pick up is the best thing that has happened to me in 2018."
Dramatic? Yes.
True? Pretty much.
Have you considered online grocery ordering? What is holding you back? Share your stories in the comments!