This past June, we decided to sell our home FSBO (For Sale By Owner).
At first, it was a lark, a chance to see if we could make it happen without an agent. We didn't need to sell, we were in no rush. We had entered the season of an empty nest as both of our children had moved out and gotten married. Our home was too big, and we had some mild neighbor issues. We had begun a conversation about downsizing, but we weren't all that serious.
Then our next door neighbor planted a bush in her yard that blocked our view of the golf course.
That was the final straw, we decided to put our house on the market.
Our attitude around selling our house was leisurely and peaceful until our neighbor across the street sold his house in three days. He hadn't chosen to sell the house himself. He had chosen to use a real estate agent. And had three offers to choose from, all at the full asking price.
If it wasn't for the Property Brothers, my husband and I might still be arguing about how to market our home.
Here's what happened.
Marriage Counseling from the Property Brothers
After our neighbor sold his home, we started to question how we were marketing our own home. I wish I could tell you that the market was just hot and we sold our home right after our neighbor, made a big pile of money, and celebrated with a bottle of champagne.
But that's not what happened.
What really happened is my husband and I started bickering. We were confused about why our home wasn't selling. And we were frustrated.
In desperation, we started to watch the Property Brothers on HGTV. It might seem like a silly thing, but the brothers took us to school on how on buyer evaluates a potential home purchase. Realizing we had made false assumptions and had outdated ideas on selling a home, we got busy and transformed our property.
Drew and Jonathan were like long-distance marriage counselors, making suggestions and encouraging us to work towards the goal of selling our property. They helped us stop arguing and make the changes we needed.
Three Changes We Made After Watching Property Brothers
We thought we knew what we were doing when we listed our house. Having sold homes before, and loving our old house, we thought it was ready to sell. Drew and Jonathan showed us how misguided we were.
Here's what we learned.
1 – Declutter, HARD!
If you're selling your home, make it your part-time job to sell, give or toss your stuff.
Buyers want to see open space.
If your stuff is stacked, stuffed or layered it screams that your home has too little storage. And potential buyers will wonder if their own stuff will fit.
When we sold our home we only had one appliance on our countertops, a black and stainless steel coffee pot. Nothing else.
You can also remove rugs from your wood floor as it visually expands the space.
When emptying closets, be ruthless. I had a large walk-in in closet, and I had filled it up with clothes and clutter. I forced myself to deal with the stash of too- small clothes, and an excessive hat collection.
Clean off your nightstand. All that should be on a nightstand is a lamp and a clock. Even clutter that will move with you can cause potential buyers to misjudge the available space.
Lastly, eliminate half the furniture from your living space. Think sparse seating as you pare down your furniture. We had a TV room that was cozy to us, but in reality, it was crowded with too much furniture.
2 – Think Like a Buyer
In our listing, we began providing an extensive list of updates and upgrades that our home had to offer.
The reality was we were in direct competition with new builds in our area.  Yes, a new build is a blank slate, but it is also missing many nice, valuable features that a pre-owned house can supply.
An agent showing your home has no knowledge of the extra insulation you had added to the attic or reverse osmosis water unit at your kitchen sink. If you don't tell buyers about the sump pump backup battery, they won't know that your home offers extra protection against basement floods.
Make sure you tell buyers about the benefits and the many extra features that make your home a great bargain.
We created a bullet point list, that listed the upgrades, the date installed, and any energy savings as a result of the upgrade.
3 – Update Your Space
This was the hardest thing for us to accept. Our home was only 13 years old. It still felt new to us. But it seems no one in America could prepare food or eat on Formica any longer!
Most buyers cannot tolerate mismatched appliances. One of our showings gave us feedback that stated: "for a house in your price range we expected granite and all matching updated appliances."
OUCH!
A cream fridge might work for you, but I can assure you, it doesn't work for today's home shoppers.
The truth is most house hunters want move-in ready. Thanks to HGTV and Instagram, today's buyer is expecting to see a modern, model home when they open your front door. If there is even a hint of outdated décor, your home is off the list of possibilities. Or they're going to ask to drop the price.
It doesn't matter if the items are in great shape and have years of use left in them, outdated homes sit on the market longer, often requiring a price drop due to lack of buyer interest.
Choosing to Make Updates
After receiving some tough feedback, we updated a number of things in our former home.
We gave the laundry room a small facelift, replacing the linoleum with neutral tile and a new all-in-one utility tub cabinet. I found the tile on clearance, and it took my husband less than a weekend to complete the project. That room was low cost, high impact.
The next update was pricey but unavoidable.
Responding to buyer comments, we choose to install granite countertops and replace our outdated, mismatched fridge.
The Great Granite War (as I like to call it) brought us close to a marital breaking point. The reality was, every time we watched Property Brothers, the potential buyers went crazy if the home had granite countertops. It was evident from observing the reactions that granite sells kitchens.
I pushed for granite updates, he pushed back. He didn't want to spend the money on an item that was going to be left behind. But after receiving a lowball offer, $30,000 less than our asking price, he agreed to install granite. We choose a neutral, low priced stone and had it installed.
Ten days later we got a full price offer as a result of our kitchen updates.
Our Hard Work Paid Off!
It took two months, but shortly after all the property updates were completed, we sold our home!
We had sold homes before, but buying trends are always changing. We had unrealistic, outdated ideas on how to market and stage our home. The Property Brothers, Drew and Jonathan, forced us to admit we had wrong assumptions. Through their TV show, they showed us the changes to make that would help us stop bickering and use our energy to sell our home. When we agreed to be teachable, and follow their instructions, we achieved our goal. We sold our home by owner, which put more money in our pockets.
Who would have thought binge-watching Netflix could have such positive results?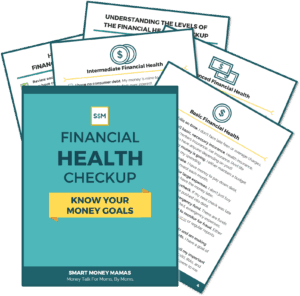 Wondering whether you're doing the right things with money or what you should focus on next? Download our quick financial health checklist and see where you stand!
Have you ever considered selling a home without a real estate agent? How was your experience or what held you back? Share in the comments!