You finally took the leap and dove head-first into the world of freelancing. Congratulations!
How's it going for you?
If you answered "not so good" — you're not alone. Many new freelancers experience some anxiety when they're just starting off. And figuring out how to land that first gig can be overwhelming. But don't worry.
Freelancing is one of the best ways to make money online and if you know what to do to land those first few clients, it can be one of the fastest. And we can help you find those paying customers.
When I first started as a freelance marketer, I had no clue where to begin looking for work. I knew I had skills that could help companies, but I didn't know how to get in front of clients. It was overwhelming.
Now, I've been freelancing for five years and learned some important lessons. That experience, mostly built through trial and error, has taught me a couple of key tricks to land new clients.
If you're struggling to jumpstart your freelancing business, I'm here to help. Here are five effective strategies to help you land more clients consistently.
1 – You've Got to Start Somewhere: Try a Freelancing Platform
The first thing I always suggest a new freelancer is to sign-up to a freelancing platform. I'm a little biased towards Upwork because that's where I started my freelancing career. But there are many other alternatives that offer the same opportunities, if not more.
Freelancing platforms are a great way to meet new clients and find remote work. It takes away the confusion that comes with "where to start?" In just a few minutes, you can sign-up and create a profile. Then, once on the platform, you can bid for available jobs or showcase your skills by taking online tests and creating a portfolio to display your work.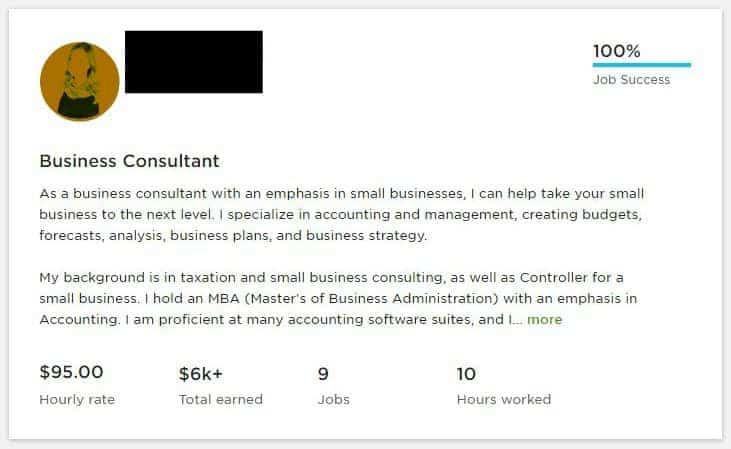 Some popular platforms besides Upwork include:
Contently – Marketplace for designers, writers, photographers, videographers, and illustrators. Need a portfolio before the platform starts showing your profile to clients.
Credo – Freelance marketplace for SEO experts and digital marketers
Fiverr – Marketplace for an enormous number of specialties – Graphics & design, digital marketing, writing & translation, video & animation, music & audio, programming, business, and more!
Freelancer – Primarily tech positions, but freelance network includes writers, researchers, proofreaders, and more.
Outsourcely – Remote work marketplace for digital agencies, business coaching, software development, marketing, media production, accounting, and more.
PeoplePerHour – Marketplace for expert freelancers across all specialties.
SimplyHired – Search engine for jobs. Includes full-time and part-time positions, as well as contract work for freelancers.
Most of these platforms offer jobs to freelancers in many different industries. But some, such as Credo which specializes in SEO and digital marketing, cater to individuals with specific skills.
Check out a few platforms to discover which offers the best opportunities for your field. As you gain experience, however, remember that rates are often higher away from these platforms. Don't forget to keep networking and use your growing portfolio to get more lucrative jobs!
2 – Market Yourself
Many freelancers shy away from promoting their services as a self-employed individual.
And that's the biggest mistake they make.
As a freelancer, it's important to show off your skills and let businesses know you are available to work. First and foremost, tell your family and friends about your new business. Let them know you are looking for clients in case they know someone looking for help.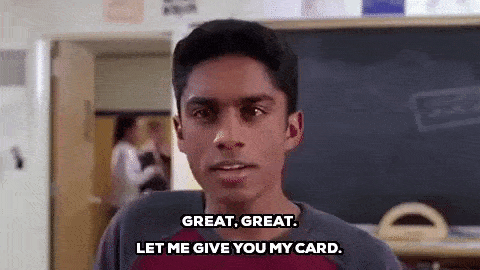 But don't stop there.
One of the best ways to show your skills is to create an online portfolio. As you build a portfolio of paid work, you can create and showcase your own content on your website. And, as you land paid jobs, you can include a portfolio page to send to potential clients.
You can easily create a custom website on WordPress (starting at $3.95 per month with Bluehost, even less if you use Ebates). There are numerous free themes to build a beautiful site, but even a one-page site with your name, experience, and services offered gives you a place to direct leads.
However, if you don't really want to manage your own website, you can also use a portfolio-building platform such as JournoPortfolio which creates portfolio websites for journalists, copywriters, bloggers, and photographers.
With a personal website on WordPress, you can blog about your industry and create content that will attract clients and resonate with your target market. But it does come with the hassle of keeping it consistently maintained and updated.
Comparatively, a simple online portfolio will allow you to showcase your work, but doesn't allow much customization.
In the end, it's really up to you how you want to market yourself. Either way, having an online presence can make a big difference
3 – Make LinkedIn Your New Best Friend
Social media is a great way to network with anyone! Why not make use of it and look for new clients?
Whether you're a designer, content writer, or accountant — LinkedIn is a great source to find new work. It's social media specifically for businesses. What could be better?
And using LinkedIn to find new clients is actually quite easy.
Join LinkedIn Groups
Whatever your niche, join many groups on LinkedIn in your industry. Groups are a great way to help you connect with potential clients, and network with others who may be looking to hire someone with your skills.
Participate in discussions regularly or create a discussion to get the conversation going. You'll be surprised at how an opportunity can come up where you can pitch your services to a new client!
Follow Companies in Your Target Market
Start following companies that fall into your target market and engage with their content often. It's a great way to form some a relationship and let them start to see your expertise and insight. This way, when you reach out to pitch the company, it's no longer a cold pitch. They have a sense of who you are!
Create Your Own Content
LinkedIn has become a very educational and informative platform for professionals. Business owners and high-level employees go there to find quality news and information. And that can benefit you!
Show off your authority and skills in your industry by writing your own LinkedIn articles and promoting it on your profile or in groups you are a part of. If you've been networking with potential clients, chances are they're going to read what you have to say. If it resonates with them, they are that much more likely to hire you when they need help.
4 – Cowork & Network!
If you're working solo, getting out of the house (or to that coffee shop) can make a huge difference. Just because we live in a digital age doesn't mean networking is dead.
Coworking offers a great opportunity for freelancers to get to know other individuals or companies who may be in need of services you have to offer.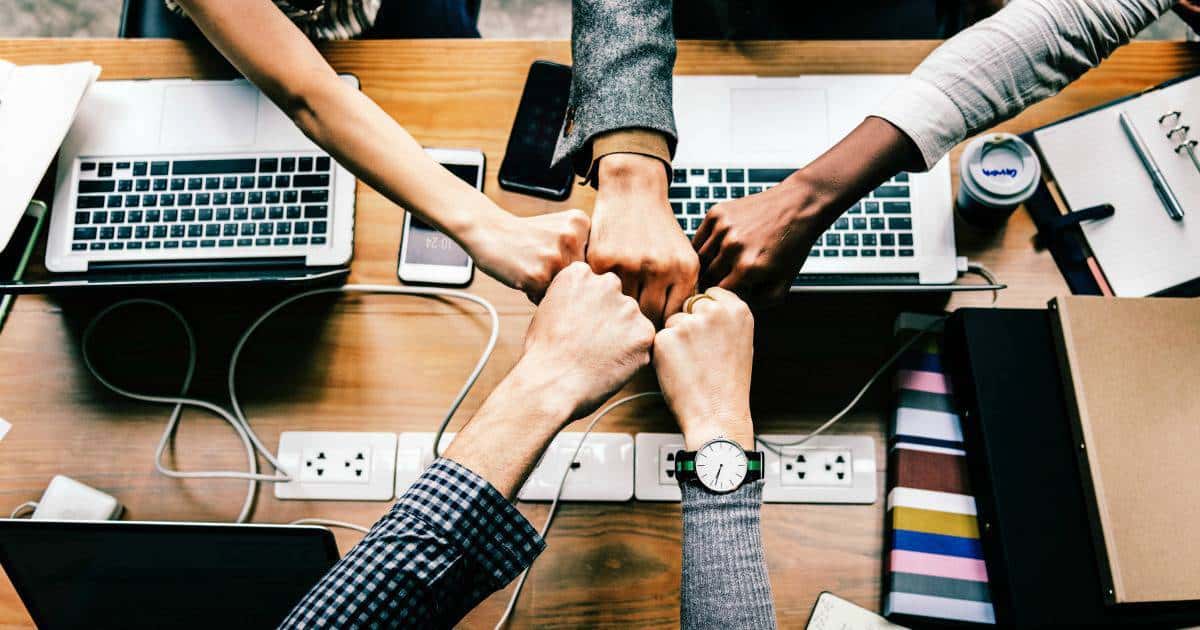 When I first started freelancing, I found a neat little coworking space in the heart of downtown Toronto. It was a great way for me to meet other freelancers and I found a great working buddy who became part of my support system. I would share my freelancing ideas with her, and vice versa.
It was also an excellent way for me to interact with other startups and small companies who leased space at the same location. I was able to land a couple of contracts in content writing because I met business owners at networking events my workspace hosted, or just by chatting at the coffee kiosk.
If you can't get out an about, find Facebook groups or other online communities for freelancers in your niche. You'll not only get inside information on the type of work people in your industry do but also start to find job opportunities by seeing who other freelancers work for or building relationships with bigger and busier freelancers. (Sometimes freelancers with a full plate will pass off work to those in their community!)
5 – Work for Free
I left this tip for last because it's not something that every freelancer is open to. And I don't recommend doing it often.
However, if you're new and have nothing to add to your portfolio, taking up a job for free (or at dirt cheap rates) may be your best option to start getting your name out there.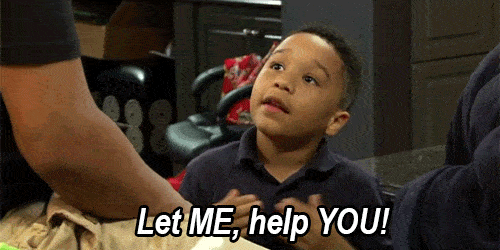 When I first began freelancing as a content marketer, I helped many friends build a content strategy for their businesses. I invested a lot of my own time doing work for free, but it helped me create a strong portfolio that I could share with new clients.
If you don't want to offer free work to friends and family, you can also approach a company you want to work for and provide them with something valuable.
For example, if you're a graphic designer and you see a company with a YouTube channel but poor video thumbnails, you could reach out, compliment their videos, and offer to send a thumbnail template in line with their brand. Do a good job and they may hire you to update thumbnails for their channel. And you'll have done most of the legwork already!
But at the very least, you'll build your portfolio. Which is key to finding those paying customers.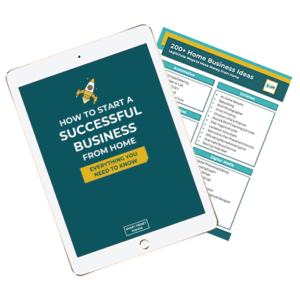 Want to Start a Business?
Download over 200 at-home business ideas with our complete guide on starting a profitable business!
How Will You Find Your Next Client?
Finding new clients doesn't have to be a daunting task. And you don't have to be pushy or spend money on advertising either.
When it comes to finding new work as a freelancer, it has a lot to do with building relationships and simply putting yourself out there. You're going to hear no, probably more than you hear "yes!" But if you demonstrate your value and expertise, passively promote yourself, and do great work for any client that does hire you, your business will grow!
What has worked for you when finding new clients? Do you plan to try any of the strategies above? Leave a comment below and let us know!