The most successful entrepreneurs in the world all have one thing in common. They read. They find the best books for business, self-improvement, and growing your skills and suck all the knowledge they can from them.
As a freelancer and entrepreneur myself, I'm committed to reading. It's truly an investment in yourself and your dreams. And for a price of $20 (or free, if you use the library), the ROI is better than almost any business investment you can make.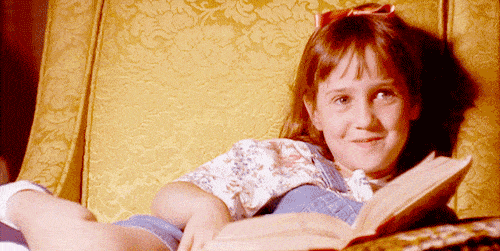 If you're someone who wants to start or grow their business this year, or simply learn a little bit, we've rounded up 33 of the best books for everyone on the entrepreneurial path.
This list of books is written by woman and men from all walks of life. It offers inspiration and insight no matter where you are on your journey. For the creatives and writers, marketers and executives or those simply aspiring to be any of the above, you will find valuable and relevant knowledge in these books.
So, find the books that speak most to your needs and vision, put them on hold at the library, or listen to them on Audible and start crushing your goals!
Best Books for Entrepreneurs
If you're looking for a good book to grow your business, find more balance in your schedule, or simply learn where to start – look no further. But bring your highlighter. There is so much amazing content in these books.
Turn simple disciplines into massive happiness and success. As an entrepreneur staying on task and created self- discipline is essential.  Make and build your dream with the way of thinking and doing that Jeff Olson lays out.
Beyond any religion or doctrine- this book focuses on getting to know your deepest self. This translates to your most authentic work as an entrepreneur so you can approach the next hurdle with a clear head and heart.
3 – Big Magic by Elizabeth Gilbert
Creative living beyond the fear; a true dare to be inspired and live free. Shifting your approach to creating can be all one needs to lift their entrepreneurial journey to the next level and Gilbert shows you how.
It's easy to add expenses right alongside your revenues as you grow a business. We think bigger will mean more profits, even as we spend our profits on more tools, courses, virtual assistants, and more. Profit First will help you rethink your business finances and give you a simple system for becoming profitable today.
Climb the ladder with friends and connections – it will be more fun that way. Convince your new clients your idea is the best one! Get that business loan. Carnegie offers basic principles to make people like you and your ideas.
The story of the man who started Tom's Shoes; a revolutionary business idea of insisting on social good to be intertwined with profit. This business model is one that is needed now more than ever.
This book discusses how great leaders inspire everyone to take action, setting the groundwork for understanding why some are successful and others are not. If you've never seen Simon Sinek's famous Ted talk, watch it now. You'll definitely want to read his book.
We're all busy. But entrepreneurs run themselves ragged and are more prone to burnout than most. If you've ever felt guilty about taking a quick nap when you're tired, putting your phone down for the day, or simply getting more sleep, this book will show you why rest is actually the best thing for you and your business.
Do you struggle to express your creativity? Perhaps it is all rooted in types of resistance. Pressfield walks you through ways to overcome your roadblocks and create freely.
The quest for true belonging and the power to stand alone. It's easy to try to build a business that looks just like other successful businesses. Or be afraid to stand out for fear of rejection. But Brene Brown shows us how to cultivate a place among your community and be able to stand alone when needed.
A look at the success and secrets of black millionaires including how these men and women have managed to climb the economic ladder, despite the odds that were stacked against them. Stories of calculated risks and learning about money for anyone in the entrepreneurial field.
We wall want to do well and strive for perfection. As imperfect humans, Gawande looks at how those who have a life on the line struggle with achieving their best performance every time. Mistakes are unavoidable, so how do we get better after?
Want to build a business that speaks to your values, lifestyle goals, and is as profitable and fulfilling as your dreams? You need to ask the right questions before you get started. Get out of your head before growing based on someone else's definition of success. Danielle LaPorte will lead you through exercises to create the perfect business for you.
A guide to conquering life- Singh uses humor and her own stories to illustrate how to grab life and make it your own. A book about the fight, not the wishes- Singh doesn't sugar coat a shortcut to success- because there isn't one.
Flourish in your entrepreneurial journey by removing limiting beliefs and fears that stand in your way. The emotional freedom will open many doors for your success. Tap in, and transform.
This is a comprehensive look at how black labor was used to build a superpower nation. Issues of race and cultural dominance are covered from the ground up as related to business and economics.
For those looking to improve their lives with the occasional swear word. These bite-sized chapters and a how-to guide format are the perfect read for an always busy entrepreneur. Do not doubt your greatness.
A world quest to uncover how the world's most successful people launched their careers. An 18-year-old college freshman sets out to knock on the doors of those who have made it and find the third way in for success.
This book gives real, down-to-earth advice about navigating the difficulties of starting and growing a business. We all see the success stories, but we discount the grit it takes to get there. Horowitz fills his books with narratives and can help you grow a successful business, even on the side of your full-time job.
20 – Rework by Jason Fried
Stop looking at the competition. Stop dressing up like you think a business should look, with offices, consultants, outside investors, or anything that distracts from you actually doing your work. A new kind of business book, Rework is the book for anyone dreaming of working for themselves.
How small choices lead to big changes – Roth gives practical advice for how to care for yourself so you can live a long and healthy life. You succeed or fail in every moment- the way we eat and live will impact our business or creative process and must be kept in balance.
You can create, you just have to keep making. And making, and making. A short but inspiring read you will always come back to. This currently sits on my coffee table.
23 – Quiet by Susan Cain
The power of introverts in a world that cannot stop talking. This is a fitting tagline for a book that teaches the value of introverts in business and entrepreneurship. Filled with stories and backed up with research this is the perfect book to help the introvert on their path.
A book about making truly remarkable products in a world that is already filled with things. Explore what is really worth marketing and creating with Seth Godin. But you'll have to be prepared to be bold and different.
Is fear of failure holding you back from chasing your dreams? A book pushing you to consider what life would look like if you succeeded, to motivate you to get started with a side hustle and stick with it.
Learn how to be creative consistency and keep using it on your way to building your dream. A product of preparation and effort, creativity as a habit can happen. This book will inspire you to flex your creative muscles each day.
As our businesses grow, many of us look for the perfect number two. Read the book that has moved the entrepreneurial community from referring to the most important partner in their business by project manager or COO to finding their integrator. The integrator-visionary relationship is the most important in any business. Get it right in yours.
Discover how to stop worrying and let people help. No one is an island and we can't go through the busy period of building our businesses or balancing all the demands on our time alone. This will inspire one to ask their own questions about asking, giving, and art.
Because ideas are the currency of the 21st century. If you've ever felt stuck to come up with an idea for your business or a new product, this book will give you 180 prompts to exercise your idea making muscle and scale your venture.
Transform your life one night at a time with this read that encourages sleep and discusses its immense value in a culture that seems to dismiss the importance of rest. Similar to Rest, Huffington's book shows us how important it is for our health, productivity, and mindset to get the sleep we need.
It is not the big things we do one that matter, but the little things we do each and every day. Learn how to hack human psychology to develop a system of small habits that will compound into personal and business growth over time.
32 – Take Pride by Jessica Tracy
This book dives into why the deadliest sin holds the secret to human success. Pride is essential in becoming our best selves and cultivating our creativity and tenacity. In the right form, with humility and meekness, pride can serve us well. Learn how to harness pride's power in a positive way.
This humbly offers a guilt-free approach to managing your money and your life. Author Shannon Lee Simmons found that most of her financial planning clients, even if they weren't. Which led to over-spending and bad decisions. So, she helped them create a strategy to feel free to live their lives, without stressing about money. This is a fresh and current take on money and money management- something every entrepreneur should know how to do.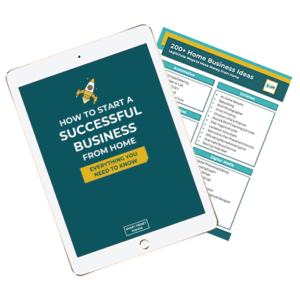 Want to Start a Business?
Download over 200 at-home business ideas with our complete guide on starting a profitable business!
Read & Become More Successful Entrepreneur
No matter where you are on your entrepreneurial journey, from struggling to find your first client to managing a multi-billion-dollar business, reading can only make you better. Make a commitment to read and implement strategies for a few business books this year to invest in yourself and increase your chances of success.
Fellow creators and entrepreneurs, I'm wishing you success and hope this list and the words inside these books will inspire, motivate and create change for your journey! You can do this!
What are your favorite business and development books? Comment below so we can add them to our reading lists!