Money | Work-at-Home
---
There are thousands of money products out there and I frequently get asked which one I use and which are really the best. So, this is a page of all my favorite financial resources out there! These are products I use myself or that I know have been incredibly helpful for others. These are the types of products recommended on this page:
Financial Tracking Tools | Investment Companies | Insurance Companies | Money Saving | Money Products for Kids
If you want to check out some of my top recommendations on working-at-home (part-time or full-time), click the link at the top of this page! I'm always testing new products and constantly reading, so I'll try to keep all these lists as up-to-date as possible.
Last updated June 3, 2018.
Financial Tracking: Keeping Your Financial Life in Order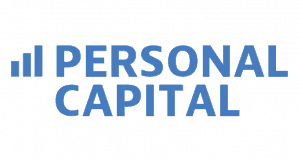 Personal Capital is a financial and net worth tracking tool. It is completely free to use and I started using it in late 2015 to keep track of Daddy Fish and my net worth. It focuses on investment tracking and investment advice, but I love that it puts all our financial accounts in one place. With checking accounts, savings accounts, credit cards, retirement funds, a mortgage, and college savings accounts it is hard to stay on top of what our real net worth it. Personal Capital makes it incredibly easy for us to check in on our progress every month.
As a heads up, if you link more than $100k of investable accounts, the company will reach out to ask if you want to hire them as a fee-based financial planner. This is completely optional, and you can continue using the Personal Capital tracking tools without talking to them. I declined the free call. But, if you want to go through the first free session it can be an interesting introduction to what financial planners actually do.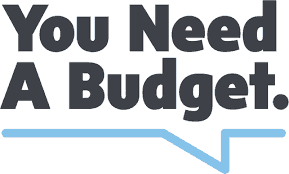 You Need a Budget is my absolute, flag-waving, raving fan, favorite budgeting app. I've been using it since college to track my budget. Their philosophy of giving every dollar a job makes it easy to break the paycheck-to-paycheck cycle. It has been this tool that has made all the crazy, unexpected expenses that have hit us over the years way less stressful. I recommend to new budgeters and budget pros.
While the service does cost $6.99 per month, YNAB estimates that the average user saves $600 by month two! They offer a 100% money-back guarantee. So if you try it out and don't feel like it works for you, you can get your money back anytime.
Related article: Choosing a Budget Tracker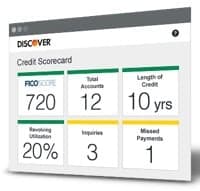 With so much of our financial data online, keeping an eye on your credit score has become even more important. I use Discover's Credit Scorecard for monthly updates on my credit score and tips on how to improve my overall credit health. It is free to use (even if you aren't a Discover customer!) and offers your real FICO credit score – not the Vantage Score used by Credit Sesame or Credit Karma. And without sending you a million credit card offers.
Related article: Handling the Equifax Hack
Investing
Vanguard (
Low-fee investment provider

)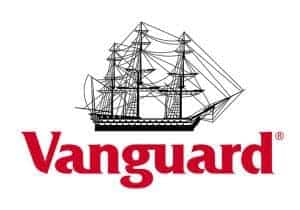 I use Vanguard for all of our investing. It is the one-stop shop for low-cost index fund investing, is easy to use, and has great customer support. We have taxable accounts, IRAs, and both boys 529s with Vanguard.
In recent years, Fidelity and Charles Schwab have made a push to challenge Vanguard's position as the lowest fee investment provider. If you don't have the account minimums needed to buy Vanguard funds (some funds require $1,000, $3,000, or $10,000 initial purchases), Charles Schwab can be a good option as they offer low-fee funds with no minimums. However, I continue to prefer Vanguard over these other providers. At both Fidelity and Schwab, you have to watch out for higher cost, actively managed funds which are offered in addition to index funds. Plus, despite these challengers efforts, Vanguard is still the 800-pound gorilla in the room. They manage far more index fund assets and have been able to use that scale to continually lower fees.
Related article: The Three-Fund Investment Portfolio: The Beauty of Simplicity
blooom (
Free 401k analysis

)

Blooom is a new player on the investing field, but they are providing a much-needed service in helping employees understand the costs of their 401(k). As a 401(k) is the majority of employees' greatest asset, this is crucial! Blooom will run a free analysis of your 401(k) and make suggestions on how you can lower your fees and optimize your asset allocation. Their reports are easy to understand and quickly implement to save yourself money.
Blooom also offers an ongoing maintenance program for $10 per month, where it will automatically invest and rebalance your 401(k) for you. While I don't personally find this necessary, if investing your 401(k) is overwhelming for you, bloom can help you make the most of your savings for a lot less than a traditional financial advisor.
Insurance
USAA (
Veterans & Descendants of Veterans

)

I use USAA for all our insurance needs. While they don't always have the lowest cost offering, their service is unmatched. Through multiple moves and a couple of claims, they were so easy to deal with that I can't imagine ever leaving.
Haven Life (
Low-cost term life insurance

)

While we love USAA, not everyone has access to their service. In that case, Haven Life is my absolute top-choice for term life insurance. Their offerings are comprehensive, low-cost, and the system gives you great tools to determine what you really need. If you are in good health, you even have the option of securing coverage without a physical! (Almost all life insurance companies require a physical.) Make note though, you need to be honest on the application form. Not being fully truthful on the application can impact whether the policy is paid out if you need it in the future.
Related: How Much Life Insurance Do You Need?
Saving Money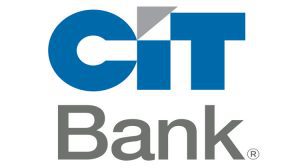 With a 1.55% current yield on its no-free savings account, CIT Bank is one of my favorite places to stash an emergency fund. Its yields far exceed the national average of 0.7% and setting up an account takes just minutes. CIT Bank has a $100 minimum deposit, but no fees to maintain the account. Your money is FDIC insured, just like any brick-and-mortar bank in your neighborhood.
Related article: A Beginner's Guide To Emergency Funds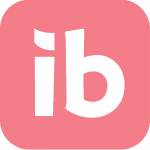 I use Ibotta every time we go to the grocery store. To be honest, I stink at remembering to look for coupons and when I do find them, I am always forgetting to actually bring them to the store. Oops. Ibotta is an easy way for us to get cash back on groceries each week, without having to find time to cruise the internet and local paper for coupons.
Related article: An Honest Review From An Ibotta Convert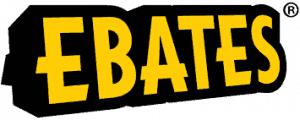 As a busy mom, shopping online is a way of life. I don't even buy the boys shoes in a traditional store anymore since Stride Rite moved to an all online sales model! Ebates' browser plug-in makes it easy to get cash back from the purchases I am already making. Every quarter I get a deposit directly to my PayPal account, without having to do a thing.
I also love the coupon code finder in the Ebates plugin, which saves me the time of searching for promo codes.
Related article: Finding the Best Cash-Back Service: Ebates vs. BeFrugal
Student Loan Refinancing
There are two student loan refinancing companies I highly recommend that have great customer service, an easy quote process, and a full range of options: CommonBond and SoFi. Both companies offer low interest rate fixed and variable loans, no origination fees or prepayment penalties, and allow you to transfer Parent PLUS loans into the graduate's name.
At either company, getting a custom rate quote takes less than 3 minutes. If you are looking to refinance your loans, I would recommend getting a rate quote from both. The quote won't hurt your credit score (it is only a "soft pull" so doesn't get reported as a credit request) and you can see who offers the better rate and terms.
While CommonBond and SoFi are very similar, they do have a few key differences. Here is what you need to know:
CommonBond (

Low-rate student loans & student loan refinancing

)
Need a minimum credit score of 660
Only Undergraduate or Graduate degrees qualify, not Associates degrees
CommonBond loans offer 24 months of unemployment protection
Can apply from any state except ID, LA, MS, NV, SD or VT
For each loan CommonBond funds, they also fund the education of a child in need.
SoFi (

Low-rate student loans & student loan refinancing, personal loans

)
No set credit minimum but only accept people with very strong credit scores
Associates, Undergraduate, and Graduate degrees qualify
SoFi offers 12 months of unemployment protection, but you need to work with their Career team
Can apply from any state
SoFi offers community benefits such as Career Coaching, community events, and an Entrepreneurship Program where you can apply to receive advice and pause your loans while you build your business.
Kids & Money
FamZoo (

One month free, then $5.99/mo

)

We all want to raise financially smart kids who will grow up to move out of our houses, not permanently camp out in the basement. And in a world where money is increasingly invisible, hidden behind credit and debit cards and online banks, teaching smart money skills has gotten harder. FamZoo is my favorite service for teaching kids of all ages how to handle money in a digital world. By using prepaid debit cards, FamZoo allows parents to create a "Bank of Mom & Dad", where their kids have their own money but still have oversight from parents.
FamZoo offers a ton of cool features like the ability to create virtual save/spend/give jars, pay interest to motivate savings or charge fees for bad behaviors like skipped chores. Check out my full review below for all the reasons your kids need FamZoo. For only $5.99/mo for up to four cards, I think the cost is well worth the lessons your kids will learn.
Related article: Why Your Children Need FamZoo (Not a Debit Card)
I hope this was useful! Let me know if you try out any of these products! I love hearing how they work for other people.
---
Money | Work-at-Home
Some of these companies offer commissions for referrals and others don't. This didn't impact my choices as I always focus on products I actually use and know well! The services that do offer commissions don't cost you any extra – and in some cases save you money! – and signing up through these links is a great free way to support the blog. I really appreciate it! You can visit this link for more information on affiliate links on Mama Fish Saves.