Money | Work-at-Home
---
In 2018, anyone can make money from home! Whether you need a few extra dollars to reach your goals, or you want to quit your 9-5 to work from home full-time, you can find the perfect job or business for you. These are my favorite products, courses, and services for making money at home. Anything listed here is a product or course I have used myself or has been recommended by multiple people in my interviews on different side hustles. I hope they can help you build your dream!
If you want to check out some of my top recommendations for money products or a list of books I'm obsessed with, click the links at the top of this page! I'm always testing new products and constantly reading, so I'll try to keep all these lists as up-to-date as possible.
Last updated December 13, 2018.
Blogging
Hosting – Bluehost or Big Scoots (Starting at $3.55/mo)

Not all web hosts are created equal. And you won't find a lot of large bloggers on Bluehost. But for a new blogger, Bluehost has the best resources to get started quickly and easily without tech complications. You can start a site for very little investment and see if you really like this blogging game. Smart Money Mamas started on Bluehost and moved after building a traffic base to increase site speed. And when it was time to change, BigScoots made things easy.
BigScoots hosting plans currently start at $3.55/month for the 55CC plan, versus a comparable plan at Bluehost that costs $3.95/mo. You can scale up to plans with more server space as your blog grows by simply messaging the support team. They will also let you know if you are close to maximizing your bandwidth and need to upgrade. For reference, Smart Money Mamas Saves is currently on their WordPress Optimized plan which is $34.95/month.
Related post: How to Start a Blog the Easy Way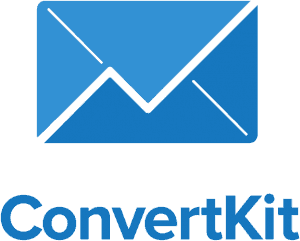 Building your email list is the most important thing bloggers need to focus on. A strong email list will help you create raving fans, generate income, and grow traffic. ConvertKit is an email platform built for bloggers, by bloggers. I use their sequences function for free courses and challenges. Their new automation system is incredible for creating custom email experiences for readers and helping to get to know your subscribers' preferences.
I started out with Mailchimp (because who can beat free!) but left long before I exceeded the 2,000 subscribers free limit. The low monthly cost of ConvertKit was more than worth the greater functionality.
Pinterest Management – Tailwind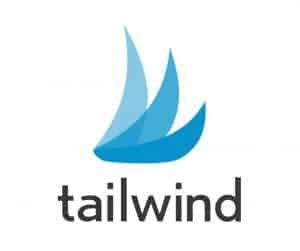 Pinterest can be a traffic generating powerhouse for bloggers. Part social media, part search engine, you can gain thousands of readers with one "viral" post. But the platform can also be time-consuming as you have to remain active on the site, pinning your own content and others.
I use Tailwind Tribes to share my content with other bloggers and find high-quality pins to add to my boards. I also schedule all my pins on the platform.
Favorite Blogger Course – Blogger U
I've taken a great many blogging courses, but the one I come back to again and again is Blogger U. Blogger U is a marketplace of blogging courses where you can learn everything you need to know about building an impactful blog. The content is clear and actionable, the course founder Pete McPherson is always available for course members, and the community is fantastic.
I highly recommend New Blogger Bootcamp for new bloggers and Content (That Works!) and the SEO course for more established bloggers. You can also purchase the Complete Blogger U bundle to gain access to all current and future courses.
Related Post: Blogger U Review: My Favorite Blogging Program
Accounting / Bookkeeping
a super easy to use bookkeeping service to track your business income and expenses. You can mark individual transactions as business and personal (great for side hustlers who personal and business expenses aren't completely separate) and it can help you estimate tax payments. It also allows you to invoice clients. This is what I use to manage Mama Fish Saves and my freelance writing business. If you sign up via the link above, you get 50% off for six months!
Work-at-Home Opportunities & Side Hustles
Freelance Writing
Freelance writing is my favorite way to make money online quickly. In my first full month freelance writing, after taking Holly Porter-Johnson's course Earn More Writing, I made over $1,000. Since I started, I have averaged over $90 an hour writing for other bloggers and companies.
The demand for writers is high. If you can hit deadlines, follow the direction of an editor, and commit to improving your writing with each new project, you can make great money as a freelance writer. You don't need an advanced degree or any formal writing training. If you love to write, I highly recommend taking Holly's course and starting to pitch potential clients.
Virtual Assistant
Most people who hear the term "virtual assistant" picture a secretary answering phones and managing some business owner's schedule from home. However, the field has expanded rapidly in recent years to include a wide range of services. These days, a virtual assistant can be anyone who provides administrative, creative, social media, or technical support remotely. Some jobs are short-term and project based. Others require regular weekly or monthly hours. But virtual assistants, both part-time and full-time, make over $20 an hour on average!
If you want to jumpstart your virtual assistant business and have your first client in the next month, you want to take 30 Days or Less to Virtual Assistant Success. It walks you through building your foundation, launching your business, establishing an online presence, where to source clients, and how to keep your clients happy! You'll also get added to her Facebook group where you can network and have questions answered. Purchasing a course like this is an investment, but it often pays for itself once you secure your first client!
Related post: How to Become a Virtual Assistant: Behind the Scenes
You won't make the big bucks taking surveys online and there are a lot of scam sites out there. However, Swagbucks does offer real opportunities to make some extra cash on the side while binge watching Netflix after the kids go to bed. Earn Swagbucks by taking surveys, watching videos, and searching online. With a little work, you could add $100 or more to your pocket every month.
Resources
Work at Home Super Bundle – If you want to make money from home but don't know where to start, this bundle is the perfect thing to ease you in. For just $47 (97% off!) you get 23 ebooks, 1 audiobook, 9 courses, and 4 printable packs on everything from freelancing to selling on Etsy to managing your time while starting a home business.
Trello – A simple and free task management program. Trello makes it easy to keep track of various projects and tasks on multiple boards. You can also manage work process by having cards for each step of a job, and moving tasks along the course as you complete things. You can start with a free version and grow from there! I use Trello every day!
---
Money | Work-at-Home
Some of these companies offer commissions for referrals and others don't. This didn't impact my choices as I always focus on products I actually use and know well! The services that do offer commissions don't cost you any extra – and in some cases save you money! – and signing up through these links is a great free way to support the blog. I really appreciate it! You can visit this link for more information on affiliate links on Smart Money Mamas.