The holiday season is the most wonderful time of the year. There's something extra special about seeing the holiday through the eyes of your children. It brings back heartfelt memories and creates the opportunity to forge new traditions.
Yet, for most families, the holidays can come with a high price tag attached.
More than 60% of Americans dread the holiday season because of the increased financial burden. But being stressed is no way for a mama to spend her holiday.
So, make yourself a cup of tea and relax in your favorite chair because we've got real tips to help you have a debt-free holiday season. This year, instead of losing sleep over the extra spending, you'll create lasting memories without breaking the bank.
This post is sponsored by
Ibotta
, a free cash back app that lets you easily earn actual cash rewards – not points or mysterious codes – on almost all of the things you buy. Get a free $20 bonus when you try the app with our special code, MAMA2020! As always, the opinions expressed are entirely my own.
How to Have a Debt-Free Holiday Season
1 – Create a Reasonable Spending Plan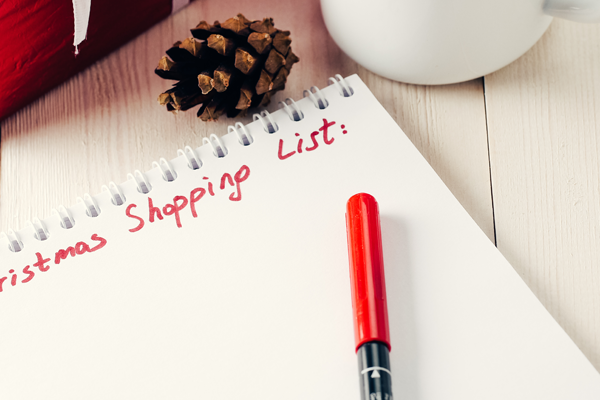 You know budgets are the way to guilt-free spending. Yet, it's easy to get caught up in the spirit of the holiday season and overspend. You want everyone to have the perfect holiday, right?
Spoiler alert: you can have the perfect holiday without going into debt.
It starts with a spending plan. Consider your monthly household budget to see how much money you have left after paying essential expenses.
Your goal is to determine what you can reasonably set aside for the holidays without blowing your budget.
Once you know how much cash you will have available, create a per-person spending limit for gifts to make it easier on your wallet.
2 – Use Sales to Your Advantage
The National Retail Federation reports the average consumer spends nearly $1,050 on holiday gifts, goodies, and travel. Even though we'll probably all save on travel costs this year, there's a simple strategy to spend less: use sales to your advantage.
Retailers do their best to trick even the savviest shoppers into spending more. But you're no ordinary mama. You know to check prices before making a purchase.
It's even more important around the holidays. You might find that one must-have gift while doing your holiday shopping. But wait! Before you put it in your cart, do a quick online search to see if it's on sale anywhere.
I did this last Christmas. My 13-year-old daughter "had to have" a certain hair straightener. I found it on the shelf at Target.
But, a quick search on my smartphone revealed the exact same item at Best Buy for a lower price. It also came with free shipping, so I placed an order right there in the middle of Target.
Don't forget that many retailers will also match competitor's sales prices.
3 – Use a Cashback App Like Ibotta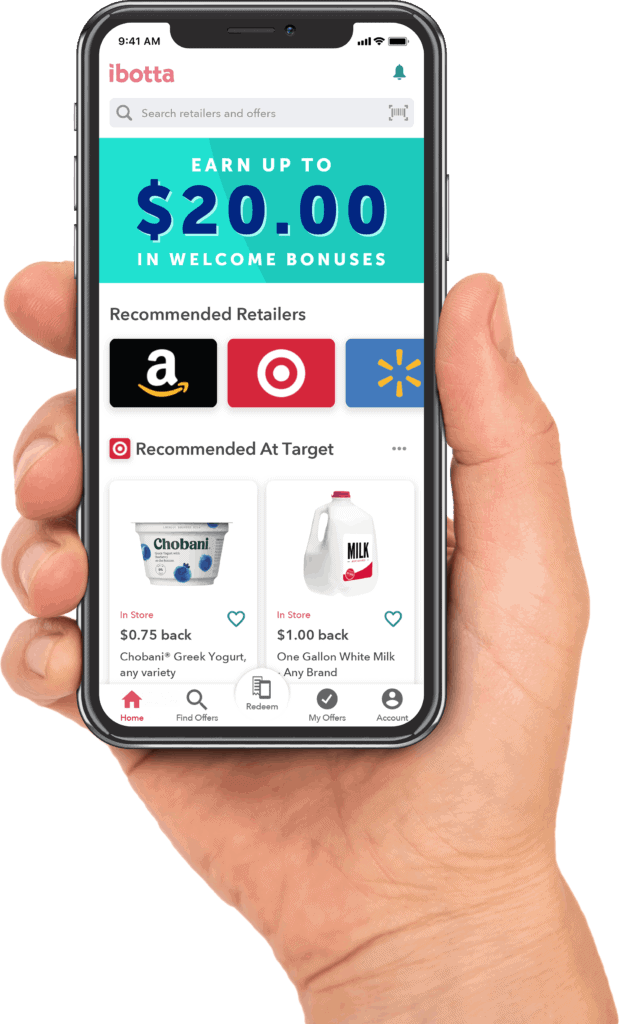 You're spending the money anyway, so why not earn cash back on your purchases? Using cashback apps like Ibotta is a quick way to put money back in your pocket this holiday season.
You may already use the app for your everyday shopping. But did you know that Ibotta offers cash back holiday bonuses, too?
You can increase your holiday savings by taking advantage of shopping bonuses when you install the app. The bonuses are specific to your area and spending habits, but include extra cash back bonuses for things like mobile shopping, number of items redeemed, and purchasing orders from specific brands.
Plus, with their new browser extension, you can get cash back at more retailers than ever before!
4 – Create Frugal Holiday Traditions
You don't have to spend a lot of money to create amazing holiday memories. In fact, there are many traditions that are practically free!
Like creating a Christmas book basket and reading together as a family each night (you likely already have a number of Christmas books around the house!), having a holiday movie night, or having a holiday music lip sync battle. It sounds crazy, but you know it would be fun!
Create traditions that are fun, simple, and bring your family together – without putting the weight of a high cost or time commitment on your shoulders.
If you need ideas, we've created a whole list of 50 frugal Christmas traditions to consider.
5 – Watch Out for Hidden Costs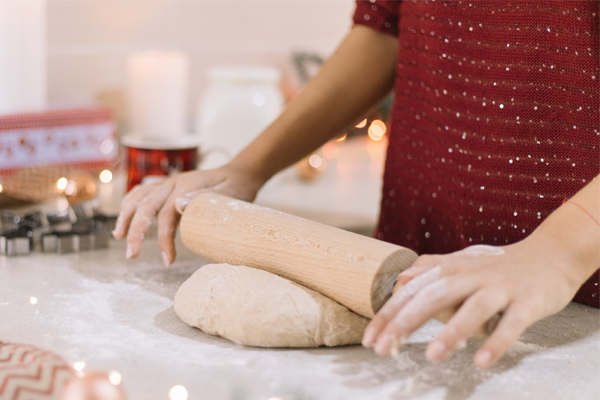 Mamas know how easy it is for hidden costs to creep up, and the holidays are no exception.
Think about the costs of wrapping paper, shipping, and postage. Higher grocery bills are common, thanks to holiday baking and potluck dinners. You may also have an increased electric bill from the twinkling lights in and around your home.
It's possible to spend hundreds of extra dollars on these hidden expenses if you're not careful. It's best to think about these smaller costs in advance when making your holiday spending plan.
6 – Avoid Self-Gifting
Have you ever bought something for yourself while out holiday shopping?
There's no doubt you deserve a treat. Being a mama is hard work!
But buying a gift for yourself can drain your holiday budget. So, the next time you're tempted to add something to the shopping cart for yourself, add it to your wish list instead.
Leave it to your family members, friends, and loved ones to buy you gifts. They'll be thrilled to get you something you really want. If you don't receive it, revisit the item after the holiday season. You never know – it might be less expensive, thanks to postseason sales.
7 – Get a Holiday Side Hustle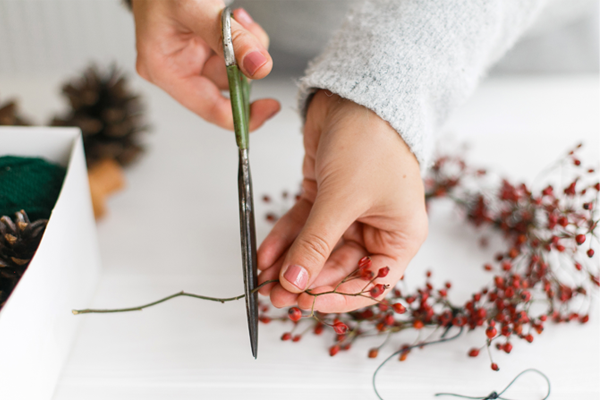 During the holidays, there's only so much you can do to scale back your expenses. Sometimes, the quickest way to a debt-free holiday is to earn extra money.
A lucrative option is to start a side hustle.
It doesn't have to be extravagant, complicated, or require a large investment to start.
You might open an Etsy store to sell homemade candles or other crafts. Even if you're not crafty, selling printables on Etsy can be a big moneymaker during the holiday season.
Shopping for others, running errands, or wrapping gifts are also excellent ways to earn extra cash and avoid going into debt for the holidays.
8 – Create a Holiday Sinking Fund
Sinking funds aren't new. You might have one for car repairs or medical bills. But for mamas, a holiday sinking fund can be a lifesaver.
Imagine having a decent amount in savings by the time the holiday season rolls around. Sound too good to be true? It doesn't have to be.
It's too late to start a sinking fund for this year but you can absolutely open a separate savings account to stash your cash for 2021. I've had a Holiday Club, or Christmas Club, account at my local bank for years. Throughout the year, I make deposits to the account.
It doesn't matter if they're big, small, weekly, bi-weekly, or monthly deposits. Just consistently deposit extra money whenever you can. I actually save up my Ibotta cash back all year, then take it out for holiday gifts in November as a mini sinking fund!
The important thing is you'll have the cash you need to cover your expenses when it's time to shop for holiday gifts or book holiday travel.
9 – Shop for Gifts All Year Long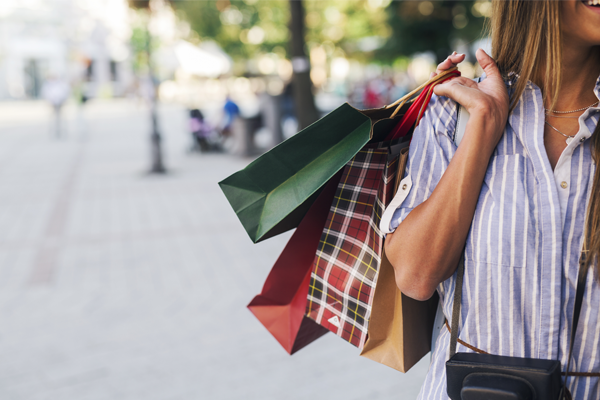 Stashing some cash in a savings account is one way to have a debt-free holiday season. But there's another option: shop for gifts all year long.
The best time to start is right after you've boxed up your holiday decorations. That's right – I'm talking about those after-Christmas holiday sales. It's a great time to snag seasonal decor and gifts at clearance prices.
The downside is that you must find a secure place to hide presents so your little ones don't stumble across them while playing hide and seek in the house on a rainy day.
If you can stash them out of sight, shopping year-round for holiday gifts is a sure-fire way to cut your spending.
Don't Let Money Stress Steal Your Holiday Joy
There's no two ways about it; the holidays can be a stressful time of year. To eliminate some of that worry, plan to take advantage of sales, use cash back apps like Ibotta, and stick to your spending plan.
Above all, remember what's really important: your family.
Slow down, take a breath, and focus on the little things that money can't buy. You'll find more joy being present in the lives of your family and friends. Watching your child play in the snow or taking baked goods to your neighbor is better than any present wrapped up beneath the tree.
How are you saving money on the holidays this year? Share your tips in the comments!