10 Best Money Tips for 2021 From the Experts
Happy New Year! Happy 2021! Happy surviving all that was 2020. It's unbelievable, but this is our very last episode of the year. I'm so excited to be ringing in the New Year with all of you.
Since COVID means none of our traditional New Year's parties are on the calendar, I thought I'd bring the party to you! I've invited 10 top notch money experts to the show to share their best piece of advice for the New Year so you can set meaningful money goals – and reach them – in 2021.
Even if you don't subscribe to setting traditional New Year's resolutions, the insights from these mamas is something to inspire you any time of year.
10 Best Money Tips for 2021 From the Experts
Here are the tips from each of the Money Mamas experts I thought you would love to hear from most. But I couldn't miss out on the fun! I had to share my best tip too!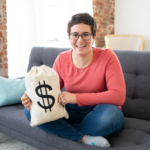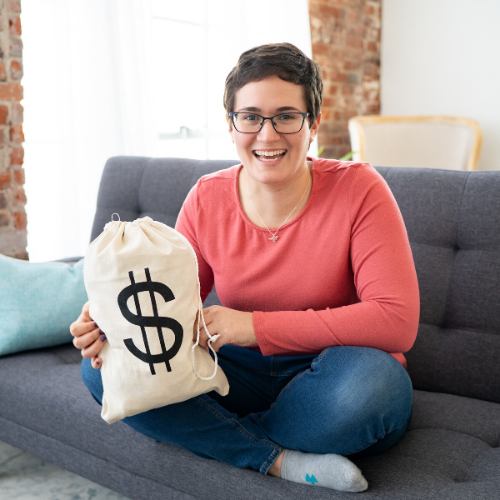 BONUS - Find Your People - Chelsea Brennan, Smart Money Mamas
Money impacts every area of our lives. Changing our habits or meeting our goals is not a one-time decision or just a matter of willpower. This journey is full of ups and downs. We need people to hold us accountable on the hard days and celebrate with us when we reach those crazy goals. Our people can spot when we are self-sabotaging or when our negative money stories are doing the talking.
This could be a trusted friend, a family member, or new friends you meet this year in our membership – the Motivated Mama Society. We are truly limitless when we remind each other to take small, consistent steps every day. Sometimes we need a reminder to stop and rest. Sometimes we need to celebrate paying off our debt. We need each other and we are the sum of the people we surround ourselves with.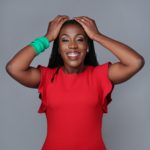 1 - Check on Your Boat - Tiffany Aliche, The Budgetnista
Prior to this year, you have been building a boat – a boat of all your goals and dreams for the future. Then 2020 hit and you had to test out your boat and see – would it sink or float?
A lot of us discovered we had holes in our boats. We discovered we couldn't float at all, let alone for three months.
So as you prepare for 2021, Tiffany's best advice is to take the time to reflect. Where do you need to plug your boat? Do you need more waterproofing? Or do you need a whole new design?
Identify how you can take all your feelings and put them into action in order to create a stronger financial foundation for this year.
Check out more of Tiffany's content at her site, The Budgetnista!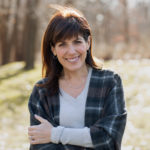 2 - Remember How Resilient You Are - Jean Chatzky, HerMoney
If anything, this year has taught us that when we put our thoughts into action, we can have control over our money. We learned that we don't have to go to the store every day. We can go once a week, with a list, and save a lot of money doing so.
We figured out what really mattered and prioritized it. We got rid of things like clothes and subscriptions that weren't necessary and saved that way too.
Jean's encouragement to you is to remember what this year has taught you. Because when you can be strategic about how you spend, you also have more room to give back to people who really need it.
You have the chance to make a much bigger impact than you might have ever thought possible!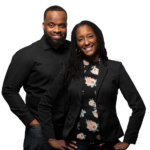 3 - Choose Your One Word for the Year - Tai and Talaat, His and Her Money
This year, Tai and Talaat recommend choosing a word that will drive everything you do in 2021. This word can be the focus for your finances or your life in general this year.
When you pick a particular word, it allows you to filter all your decisions through this one lens. It will help you stay aligned and on track with what you have in your heart to do this year.
Once you have your word, post it in your house so it becomes a consistent reminder of your goals. It can have a big impact on your confidence and productivity!
Do this before the year begins so you can start the year with clarity. And then, use that word as a way to check in with yourself and stay accountable throughout the year.
Check out more of Tai and Talaat's content at their site, His and Her Money!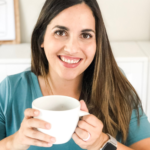 4 - Dream Unapologetically and Then Make a Plan - Allison Baggerly, Inspired Budget
It can be so discouraging to be so excited about your goals for the new year only to feel like giving up before January is over. Allison's advice to you this year is to never stop dreaming big, but always find time to put systems in place that will help you reach that goal.
So you want to pay off your car loan this year? Make a plan for how you can take steps to do that every month. Write a budget. Create boundaries with your money so you're not overspending.
When you take these consistent small steps, those big lofty goals that everyone else said were not possible? Those become your reality.
Check out more of Allison's content at her site, Inspired Budget!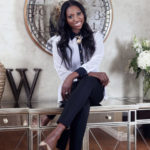 5 - Know Your Number - Patrice Washington, Redefining Wealth
Without realizing it, we can get really caught up in chasing goals that are based entirely on other people's priorities. It's time to get clear on what you want.
If you don't take time to do this, you can get to the end of the year and realize you you were super successful in reaching goals you didn't even care about.
To be sure you're working towards what matters most to you, Patrice suggests asking yourself: what is the number you need to create the life you want to live? What do you want your net worth to be? What do you want to create in gross revenue? How much debt do you want to pay off? Pick a number and write it down.
That way, when you hit your number, you know it's time to celebrate. And the bonus? You will stop chasing money and start living a life of true fulfillment.
Check out more of Patrice's content at her site, PatriceWashington.com!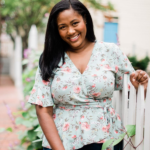 6 - Create a One Year Spending Plan - Tasha Cochran, One Big Happy Life
In 2021 Tasha Cochran is challenging you to create-that's right,  a one year spending plan. This allows you to identify exactly what you need to do to accomplish your financial goals. Want to take a family vacation? Fantastic! Turn that dream into an action plan by deciding how much you want to spend on that trip. Then break that number down into monthly goals so it's achievable!
Planning your spending a year at a time helps you get clear on what you want your money to do for you beyond just the next paycheck. Being clear on that why allows you to stay focused and course correct earlier when you get a little off track.
Check out more of Tasha's content at her site, One Big Happy Life!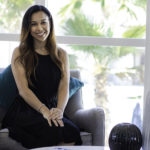 7 - Continue Being Grateful and Purposeful - Sahirenys Pierce, Poised
In a long season of challenge after challenge like 2020, it can be easy to stop practicing gratitude. And yet, it is the most important time to make gratitude a habit. Whether it's your finances, your family, your work, or your family, what good has happened?
In 2020, Sahirenys is challenging you to make that gratitude the fuel for your purpose this year. Don't beat yourself up for what goals you didn't meet. Take a breath, and keep going.
You can be even more purposeful by taking time to set up systems that allow you reach your goals. And always ask yourself: are your finances in line with your family values?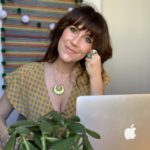 8 - Release Control of Your Passive Investments - Amanda Holden, The Dumpster Dog Blog
Many people are utilizing some sort of passive investing strategy. Maybe you're using index funds or a robo-adviser like Betterment or Ellevest. You know that it's smart to invest and that good investments take time.
But it's sometimes hard to "set it and forget it" because the market is so unpredictable.
What Amanda wants you to know is that your passive investments are something that does not need to be something you try to control.
It's a lot like raising a toddler. Some days the snuggles are so sweet while others days are full of meltdowns (ours and theirs). But in spite of the good and the bad, they grow. Just like your investments do.
Let them go and let them grow.
Check out more of Amanda's content at her site, The Dumpster Dog Blog!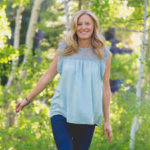 9 - Generating Ideas for Earning Money - Leisa Peterson, WealthClinic
What do you want to create most in 2021? How will you earn more money? Leisa wants you to do the work of pulling out a piece of paper and jotting down all your ideas for making more money.
Come up with as many as possible! Sell stuff that you don't use anymore. Consider ways you could make money doing what you love. Then pick ten of your best ideas and rate them. Take your top idea, do the research, and take action on it.
Another way to increase your income is to focus on improving the value of what you create. This allows you to make the ask for more money with confidence.
When you can get aligned with your heart and clear out the noise, your best ideas will come.
Check out more of Leisa's content at her site, WealthClinic!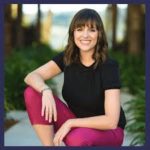 10 - Pick Your One Thing - Dana Malstaff, Boss-Mom
When it comes to running a profitable business, most people think that if you make more things, you make more money. Not so. The million dollar business owners do one thing really well.
They also know that the money is not in the making of the things – it's in the marketing of the things you make.
So what Dana is challenging you to do this year is to pick your one thing – and stick to it. And as bonus, find your one person. Find one person that you love what they're doing and only listen to them. That way when you get a bunch of conflicting advice, they are your north star.
If being flooded with so much amazing encouragement in one place has been refreshing, make sure to join the Motivated Mama Society so you have the support you need to crush your financial goals this year!
So I'm curious, which of these tips will you be tucking away for 2021?
Other Ways to Enjoy This Podcast
Have You Subscribed Yet, Mama?
Are you subscribed to the Smart Money Mamas podcast? If you're not, I want to encourage you to head over to Apple Podcasts (or wherever you listen to your podcasts) and subscribe! I release episodes twice and week and as a subscriber, you'll be notified right away so you can take checking the feed for new content off your mental to-do list. 
Click here to subscribe on Apple Podcasts, Google Podcasts, or Spotify!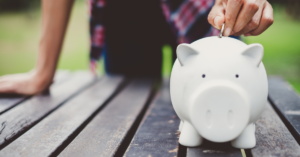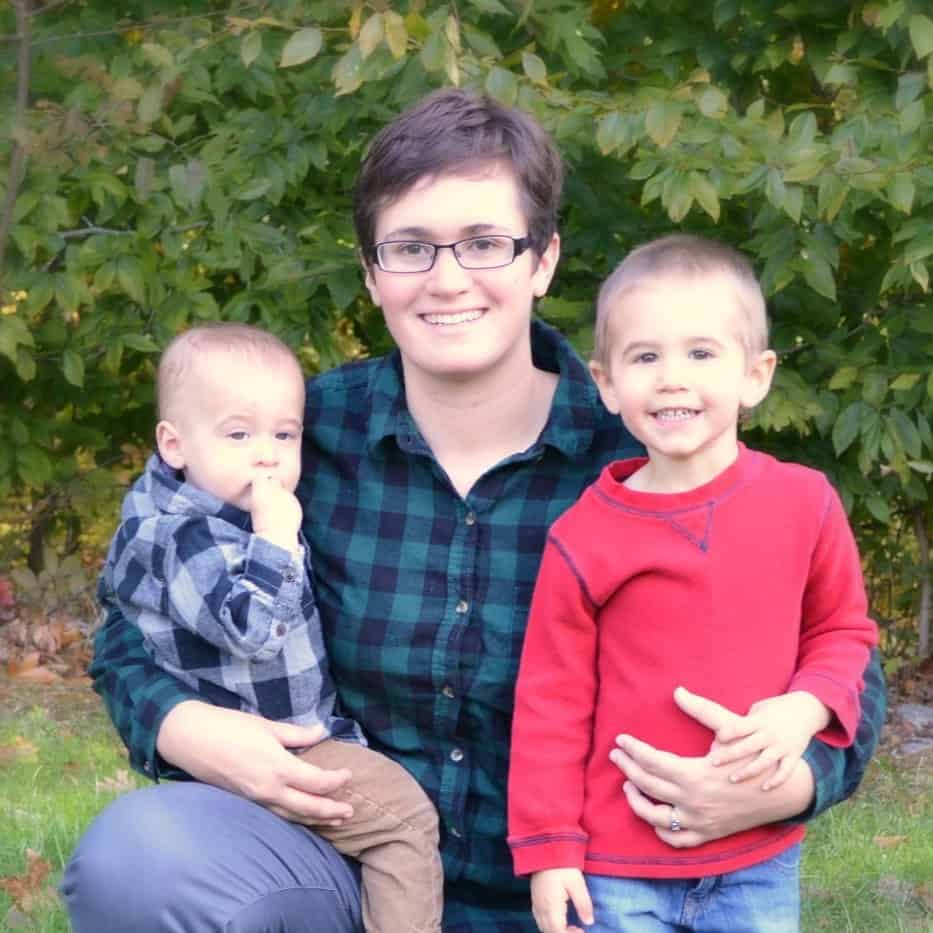 A high-yield savings account should be a tool in every family's financial plan, especially for short- to medium-term goals. But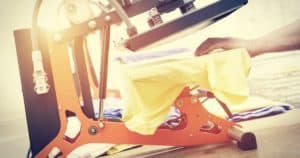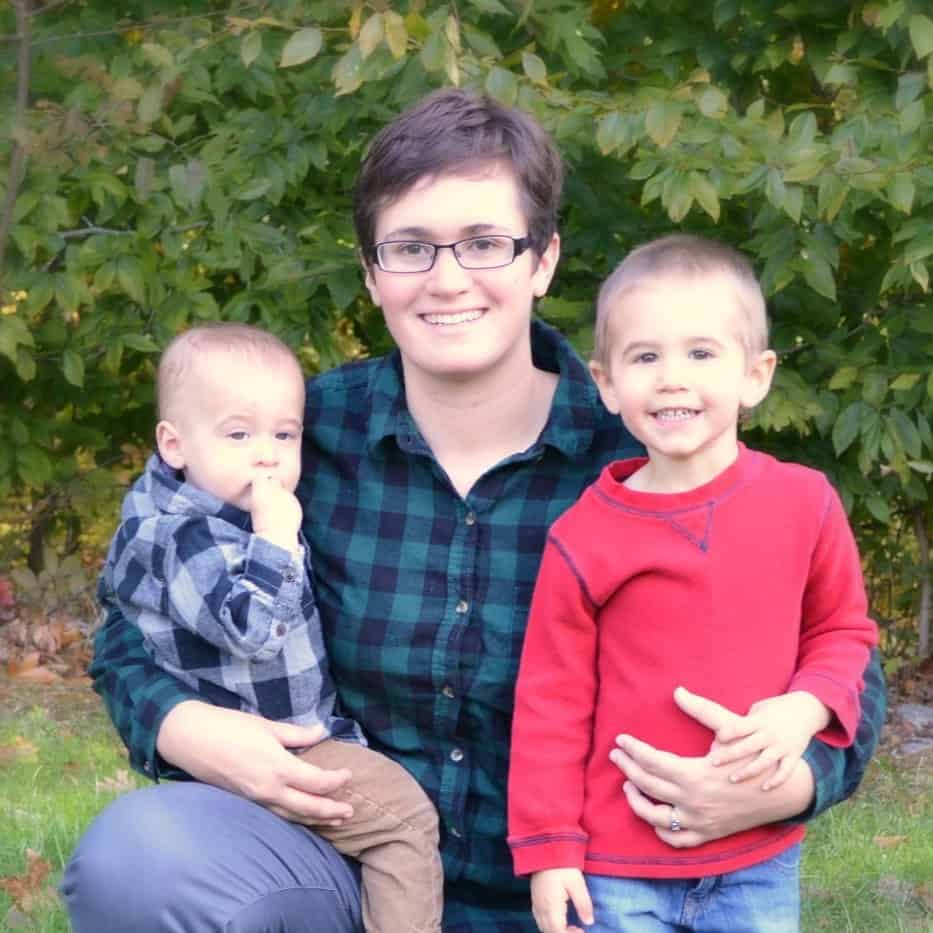 Ever have a witty t-shirt idea and think, "Hey, I could totally make money off that?" Or wanted to design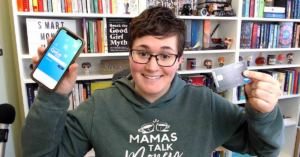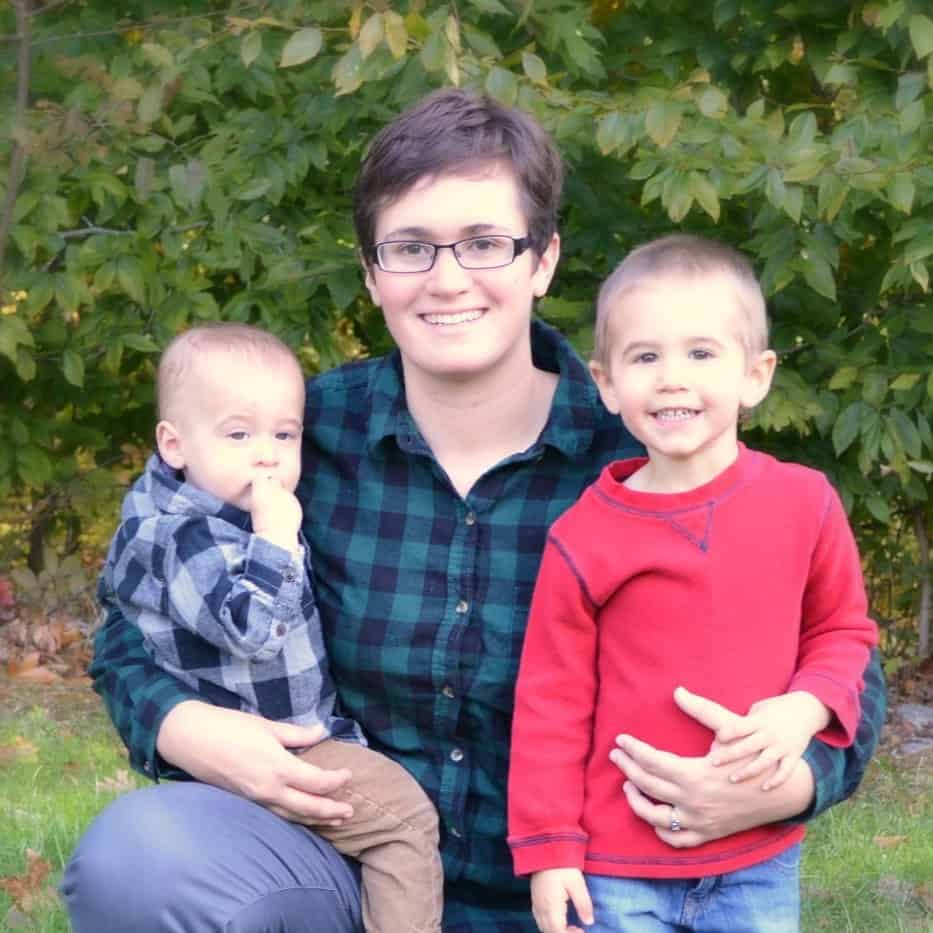 "I could never use Qube Money because I love getting credit card points for my spending!" This is the number